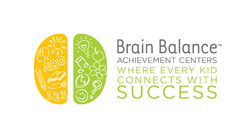 A Program for the Mind
Pathways to Learning Child Achievement Center was renamed the Brain Balance Achievement Center of Norwalk and Fairfield County in September, after the center partnered with Dr. Robert Melillo and about 25 other Brain Balance Achievement Centers nationwide.
The center offers a multimodal after school program for children ages 6-17 with neurodevelopmental disorders such as ADD, Tourette syndrome, autism, and other processing disorders. The program takes a three-pronged approach, incorporating dietary change, sensory-motor activities, and cognitive activities, to improve brain function and balance. "Our goal is to correct the fundamental imbalance between the two sides of the brain, which is the cause of these neurobehavioral disorders," says Dr. Mark Goldenberg, executive director of the center. The program aims to improve a child's attention, focus, and academic performance, reduce negative behaviors, and enhance communication and social interaction skills, says Dr. Goldenberg.
The center holds free monthly information sessions about the science behind the program and enrollment details for interested parents. The next parent event will be held Wednesday, December 9 at two separate times: 10am and 7pm.
Brain Balance Achievement Center of Norwalk and Fairfield County. 15 Cross Street, Norwalk. 203-847-3000. www.brainbalancecenters.com; [email protected]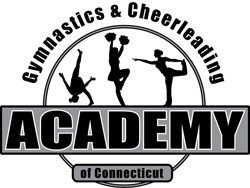 Tumble and Cheer
The Gymnastics & Cheerleading Academy of Connecticut opened its doors this November in Fairfield, offering classes for girls and boys ages 18 months through high school.
The academy is located in a 16,500-square-foot facility, making it the largest of its kind in the Northeast. It offers state of the art equipment such as in-ground trampolines, foam block pits, and tumbletrak.
Children as young as 18 months can participate in movement classes with a caregiver and begin basic gymnastics training. Cheerleading classes are offered to children beginning at age 4. Classes are divided by age and ability levels.
"Our goal is for each child to realize his or her own success," says Deanna Spartachino, spokesperson for the business.
In addition to a recreational gymnastics team, the academy houses a competitive gymnastics team and All-Star Cheerleading Teams, both of which are by invitation only. Zumba and hip-hop classes are also offered, with more classes on the way.
The location also hosts children's birthday parties, which consist of an hour of playtime in the gym, plus a half hour in the party room with staff assistance.
Gymnastics & Cheerleading Academy of Connecticut, 85 Mill Plain Road, Fairfield. 203-610-8200. www.ctgymandcheer.com.