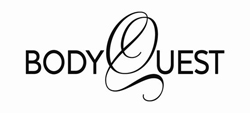 Body Benefits
BodyQuest studio of Westport opened a new location this August at 580 Post Road East. The studio previously rented space at the Westport Academy of Dance, where it originally opened in 2005.
BodyQuest offers fitness classes based on the Lotte Berk method, says Laurie Glatzer, the studio's owner and an ex-professional ballet dancer. "It was created by a modern dancer with the help of her physical therapist," Glatzer explains. "It's a graceful, strong workout that utilizes your body weight and stretching to really define and strengthen your body."
Though the hour-long workout is based in dance, you don't need to have a dance background to participate, Glatzer says. Three class levels are offered, including beginner, intermediate, and advanced, which cater to a wide age group, from those in their late 20s to mid-50s and 60s.
The mission, Glatzer says, is to give women an exercise experience that instills confidence and to help make fitness a lifelong journey. "We want to empower women, encourage and challenge them through fitness," she says. "There are no judgments here."
BodyQuest is open daily, offering morning and evening classes. 580 Post Road East, Westport. 203-227-6677. www.bodyqueststudio.com.