Check out these new additions to Fairfield County, Connecticut, that cater to kids and families
A New Space for Little Learners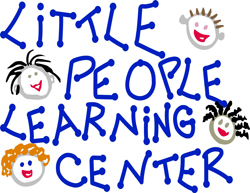 Little People Learning Center (LPLC), a child care center and preschool program that offers full- and part-time care, has opened a new location in Wilton. The new center, which opened in December, joins LPLC's Danbury location, which has been open for more than five years.
Based on the approach that children learn best through their own experiences, LPLC works with kids from 6 weeks up to 6 years old and focuses on individual development. LPLC offers music classes, cooking activities, and outdoor activities twice per day. It also hosts pre-reading and pre-writing activities, including a letter wall and word wall, which teach kids what letters are and what they sound like, as well as a picture journal where kids can draw or practice writing letters. "The goal for us is for the kids to be able to write their first names by the time they leave the center," says Holly Ghannam, who owns both center locations.
Open year-round, the new LPLC location is at 992 Danbury Road in Wilton. For more information, call 203-544-7575 or visit www.lplc-llc.com.
Play Power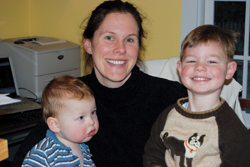 Pure Play Kids, a Stamford based children's product company founded by Mike and Tania Grant, launched in March and offers toy sale parties.
The company specializes in kid-powered products that are creative, safe, and long lasting. The idea, says Tania Grant, is to have children engage with the toys. "Instead of just pressing a button, we want them to make the fire truck sound," Grant explains. "We don't carry any licensed characters because we want children to be their own superheroes and build self-esteem at a young age."
Pure Play Kids allows customers to host toy parties in their homes and collect a percentage of the sales. Party themes include toy trunk shows, mom's night out, and grandma's night out. Beginning in June, Pure Play Kids will offer parties that include a child development specialist, Grant says. She adds that parties are flexible and open to suggestions from hosts.
The Grants' inspiration for the company came from their own two children, ages 3 years and 20 months, who now serve as official "product testers." "We really just wanted better, safer toys for our kids," Grant says. "Now we're hoping to bring better play things into people's homes."
For more information: 203-355-0056 or visit www.pureplaykids.com.
New Tech to Teach Tots

In March, Ridgefield Academy and Landmark of Ridgefield Academy introduced TeachSmart Learning Systems technology into their classrooms. The technology is available for kids in preschool through second grade.
A TeachSmart board is a wall mounted touch screen connected to a computer that allows students to touch, drag, and move objects projected on the screen using their fingertips. "This gives us yet another way to engage each student in the learning process," says Megan Maloney, a preschool teacher at Landmark. Hoping to make learning a little more fun, TeachSmart Learning Systems also targets cognitive, social, and emotional development in preschool aged children.
The mission of Ridgefield Academy is to "educate and encourage students to become knowledgeable, independent thinkers who are passionate about learning and embrace new challenges with confidence and enthusiasm," according to the school's mission statement. Diversity and community are also pillars of the school. "We strive to be an inclusive, diverse and close-knit community where our students are valued, supported and inspired to excel," states the mission statement.
Ridgefield Academy is located at 223 West Mountain Road in Ridgefield. For more information, call 203-894-1800 or visit www.ridgefieldacademy.com. Landmark of Ridgefield Academy has campuses in both Redding and Westport.
A Taste of Belgium in Greenwich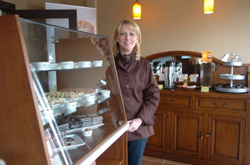 The Little Chocolate Company, a Greenwich based business founded in 2008, opened the doors of its first retail store in February.
The shop sells chocolate creations handmade by Martine Coscia, owner and chocolatier. Coscia was born and raised in Belgium, which she refers to as "the land of chocolate," and turned her lifelong passion for the confection into a career when she moved to Connecticut.
A popular item in the store is the Fruits of Eden chocolate bark, Coscia says, which consists of dark chocolate mixed with figs, dates, berries, and star fruit, and makes for an antioxidant rich treat. One of the shop's signature items is its homemade "biscottini," or bite-sized biscotti.
A favorite of children is the store's chocolate lollipops, which change each month to reflect seasons and holidays. During the month of June, the shop will carry Americana inspired treats in honor of Independence Day, Coscia says.
The shop also accepts custom chocolate orders for special events like baby showers, sweet sixteens, and birthday parties.
The Little Chocolate Company is located at 99 Mill Street in Greenwich. For more information and store hours, call 203-531-6190 or visit www.thelittlechocolatecompany.com.