Check out some new additions to the Fairfield, CT, area, with programs and activities catering to children and families.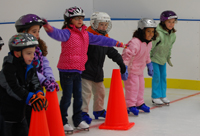 Skaters in Training
A new year-round skating facility, Fairfield Ice Academy, opened its doors last month. The academy offers a Learn-to-Skate program for ages 5 through adult as well as Ice-Cicles, a skating program for 3- to 5-year-olds that's focused on having fun while learning the fundamentals of skating. Classes follow the guidelines and standards set by the United States Figure Skating Association (USFSA). The academy also offers a Beginner Hockey Program for ages 5 and up, which focuses on developing proper skating skills and learning game strategies. In the summer, the academy will offer these programs in weeklong summer camps.
The facility houses two ice rinks, both of which are smaller than regulation size. "Because of our size, we're designed to focus on personalized group training, small-area games, and situation drills that promote creativity and experimentation," says Tamara Guarino, managing director.
The facility is also available for children's birthday parties, during which guests can work with the party coordinator to organize a variety of on-ice activities.
Public skating is offered Monday-Friday, 11:45am-1:15pm, and throughout the day on Saturday and Sunday. Teen Skate, for ages 11-15, takes place Friday nights, 7-8:50pm. Skate rental available.
Located at 85 Mill Plain Road in Fairfield. 203-610-8155. [email protected]; www.fairfieldiceacademy.com.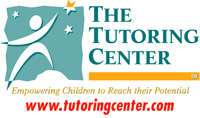 Tools for School Success
The Tutoring Center of Wilton CT is now open for enrollment and is slated to open its doors this month. The center will offer after school tutoring to students in grades K-12 along with a pre-K readiness program.
The center is a franchise of The Tutoring Center, which has about 50 locations nationwide. Wilton's new center is the first of its kind in the New England area.
Tutoring services are offered Monday through Thursday afternoons and Saturday by appointment. Each student is given a diagnostic assessment test, and an individualized program is developed around their results, says Dotty Josh, center director and co-owner of the franchise.
Subjects offered include reading, writing, math, Algebra 1, Algebra 2, geometry, and homework and study skills, says Josh. The center's "rotational approach to learning" allows students to rotate to three different stations within their hour-long tutoring session, including two subject focused stations and a third practice station at which they immediately implement what they've learned. "This method has been proven to increase the attention span of the student, as well as focus and concentration," Josh says.
The Tutoring Center of Wilton CT guarantees that its students will improve at least one letter grade after 40 sessions.
Located at 5 River Road in Wilton. 203-842-0137. www.tutoringcenter.com.