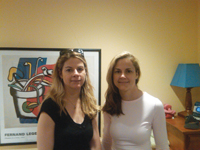 Customized Pediatric Therapy
Speech therapist Rachel Weiss and her twin sister Christine Salomon, an occupational therapist, recently opened Legendary Therapy, a pediatric practice that provides individually customized programs using highly collaborative methods to help children develop their sensory processing abilities, speech and language skills, fine motor skills, and visual motor and perception skills. Legendary Therapy has expertise in helping children with ADD and ADHD succeed without the use of medication. Rachel and Christine travel to homes and schools to understand each child's needs, and work together with parents and teachers to devise an appropriate plan. Reading programs are designed on an individual basis for children who are both delayed and need help advancing above their current reading levels. Legendary Therapy also offers language therapy and a sensory gym that uses movement to help children focus. Legendary Therapy, PLLC, 87 Main Street, New Canaan. 203-219-5879 or 917-744-3976. www.legendarytherapy.com.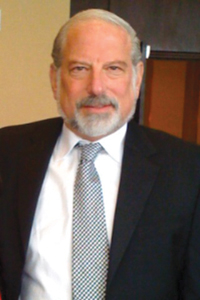 Become a Better Parent
Dr. Reid J. Daitzman, a licensed clinical psychologist with more than 32 years of experience, is now offering short-term interventions to help his clients navigate the demanding job of parenthood and become more effective parents. Dr. Daitzman helps parents promote desirable childhood behaviors and improve their interactions with their children. He works with them to develop a positive family atmosphere by establishing realistic expectations for behaviors at each age, talking more clearly and positively with their children, and working with school personnel to help children develop academically and socially. Author of What To Do When Your Kids Are Driving You Crazy, Dr. Daitzman uses a proactive approach to help parents understand the dynamics involved in common childhood situations, and offers suggestions to help change those behaviors. Reid J. Daitzman, Ph.D., 1177 High Ridge Road, Stamford. 203-322-1779. www.stamfordpsych.com.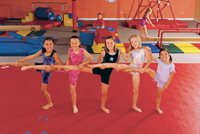 Gymnastics in Downtown Westport
With over 300 sites nationwide, The Little Gym has opened a new location in Westport. The Little Gym works with ages 4 months through 12 years old to develop motor skills in a caring, nurturing environment. The Little Gym is a USA Gymnastics-certified teaching facility with sophisticated gymnastics programs up to level 6. The hands-on programs help younger children develop listening and language skills and learn cooperation. Children are encouraged to try new things in a safe environment as they develop confidence. The Little Gym believes that children should be challenged to do their best without having to be the best. In addition to gymnastics, The Little Gym offers dance and sports programs, and now in Westport, a cheerleading program. The new facility boasts 3,800 square feet and floor-to-ceiling windows. A separate party room is available on weekends. The Little Gym, 629 Post Road East, Westport. 203-227-0599. www.tlgwestport.com.