Pediatricians Get Personal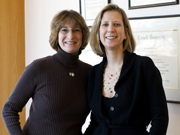 One of the most crucial decisions parents make is selecting their child's pediatrician.
Village Pediatrics
, in Westport, was started by Dr. Nikki Gorman( left) and Dr. Jennifer Gruen (right), two mothers who understand the importance of establishing an ongoing relationship among doctor, child and parents, and getting to know patients not only medically but also personally. At this small and homey practice, there are no long waits and you will not get the feeling of being rushed out the door. The office is fully paperless, allowing the doctors to access children's health records quickly from office or home. A system will soon be implemented allowing parents to email questions and request appointments and medication refills online. Families who join the practice's Added Benefits Plan will receive an unlimited number of school/camp forms, transmission of prescriptions to the pharmacy, and telephone advice for problems that do not require an office visit, among other features. Appointments can be made Monday-Friday 9:30am-5pm, with walk-in appointments available weekdays (except Tuesday) 8:30-9am. Saturday and Sunday appointments, for acute illnesses only, are available as needed. Located at 156 Kings Highway North, Westport. 203-221-PEDS (7337) or
www.villagepedi.com
. 
(Photo Credit: Peggy Garbus)
Improve Your Child's Abilities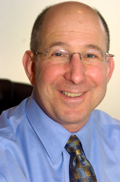 If your child is experiencing physical and cognitive difficulties, including fine and gross motor control, initiating and sustaining attention, and auditory processing, these challenges can be overcome with the help of
Pathways to Learning
. With a 90 percent success rate, their drug-free approach uses a new protocol based on current scientific research into understanding what areas of the brain are not functioning efficiently. After an initial consultation with the parent, there is a thorough examination and evaluation of the child. A series of 30 sessions improve neurological imbalances and cognitive abilities in the brain in combination with nutritional supplementation and/or dietary changes. Children gain improvements in cognitive abilities, attention, focus, coordination and balance, and social capacities. To accommodate more children, Pathways to Learning recently moved to a new 1,600-square foot, state of-the-art facility at 15 Cross Street in Norwalk. Open Monday-Friday 8am-7:30pm and Sunday 10am-noon. For more information call 203-847-3000 or visit
w

ww.thepathwaystolearning.com
.
(Photo: Dr. Mark Goldenberg)