No need to tear your hair out wondering what to do with the kids in the middle of the month when many schools in Fairfield County are closed for spring break. There are multiple activities to fill up your week. Here are a few suggestions: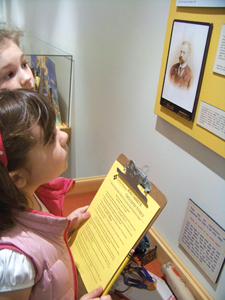 At the Museums
Children in grades 1-3 work on a craft based on the era of Abe Lincoln's presidency at the Bruce Museum's April "School Vacation Workshops: The Life and Times of Abe Lincoln." There is one complete craft per day. April 13-16. 10:30am. $7 per student per day, including all materials. The Bruce Museum, One Museum Drive, Greenwich. 203-869-0376. www.brucemuseum.org.
Fairfield Museum and History Center's "April Vacation Camps 2010" activities include birdhouse workshops, American Girl meetings, scavenger hunts, geocaching, and learning about shipwrecks. April 13-16. Check website for details on times and prices. Fairfield Museum and History Center, 370 Beach Road, Fairfield. 203-259-1598. www.fairfieldhs.org.
The Maritime Aquarium is offering "Spring Vacation Adventures" for ages 6-9. Each day has a theme including pirates, Africa, and the five senses. Take one class or multiple classes. April 12-16. 9:30am-3:30pm. $85 per day. Registration required. The Maritime Aquarium, 10 N. Water Street, Norwalk. 203-852-0700 ext. 2206. www.MaritimeAquarium.org.
Stepping Stones' "Spring Break Vacation Week" activities will focus on educating children about the Democratic Republic of Congo. Visit their website for a schedule of daily activities and programs. April 12-16. 10am. $9, children under 1 FREE. Stepping Stones Museum for Children, 303 West Avenue, Norwalk. 203 899-0606. www.steppingstonesmuseum.org.
Outdoor Activities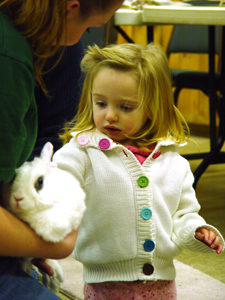 Children ages 6-7 can attend the Beardsley Zoo's "April Adventures." Events include zookeeper talks, behind-the-scene tours, animal encounters, crafts, and games. April 12-16. $35 per day or $150 for the week. 9am-12:30pm. Beardsley Zoo, 1875 Noble Avenue, Bridgeport. 203-394-6565. www.beardsleyzoo.org.
Children ages 3-10 become nature detectives at the Connecticut Audubon Society of Fairfield's "Spring Has Sprung" program. Activities include stories, games, crafts, experiments, and live animal presentations. April 13-16. 9:30am-12:30pm. $167. Connecticut Audubon Society Center at Fairfield, 2325 Burr Street, Fairfield. 203-259-6305. www.ctaudubon.org.
Drop in at Earthplace for "Vacation Week Fun." Activities include story time, pond explorations, crafts, and animal encounters. April 20-23. 10:30am and 2:30pm. $5. Earthplace, 10 Woodside Lane, Westport. 203-227-7253. www.earthplace.org.
It's "Take a Hike Week" at the Stamford Museum and Nature Center. The Center offers three days of hands-on-activities, guided nature hikes, tree plantings, and a scavenger hunt. April 12-16. Program times vary so check the website. Free with gate admission. Stamford Museum and Nature Center, 39 Scofieldtown Road, Stamford. 203-322-1646. www.stamfordmuseum.org.
For even more family activities in Fairfield County, check out our Online Calendar.