The popular Anything That Floats program at Camp SoundWaters in Stamford, CT is now offered to campers of all ages. This program focuses on learning about boat building, building a boat out of recycled materials, and racing the boats.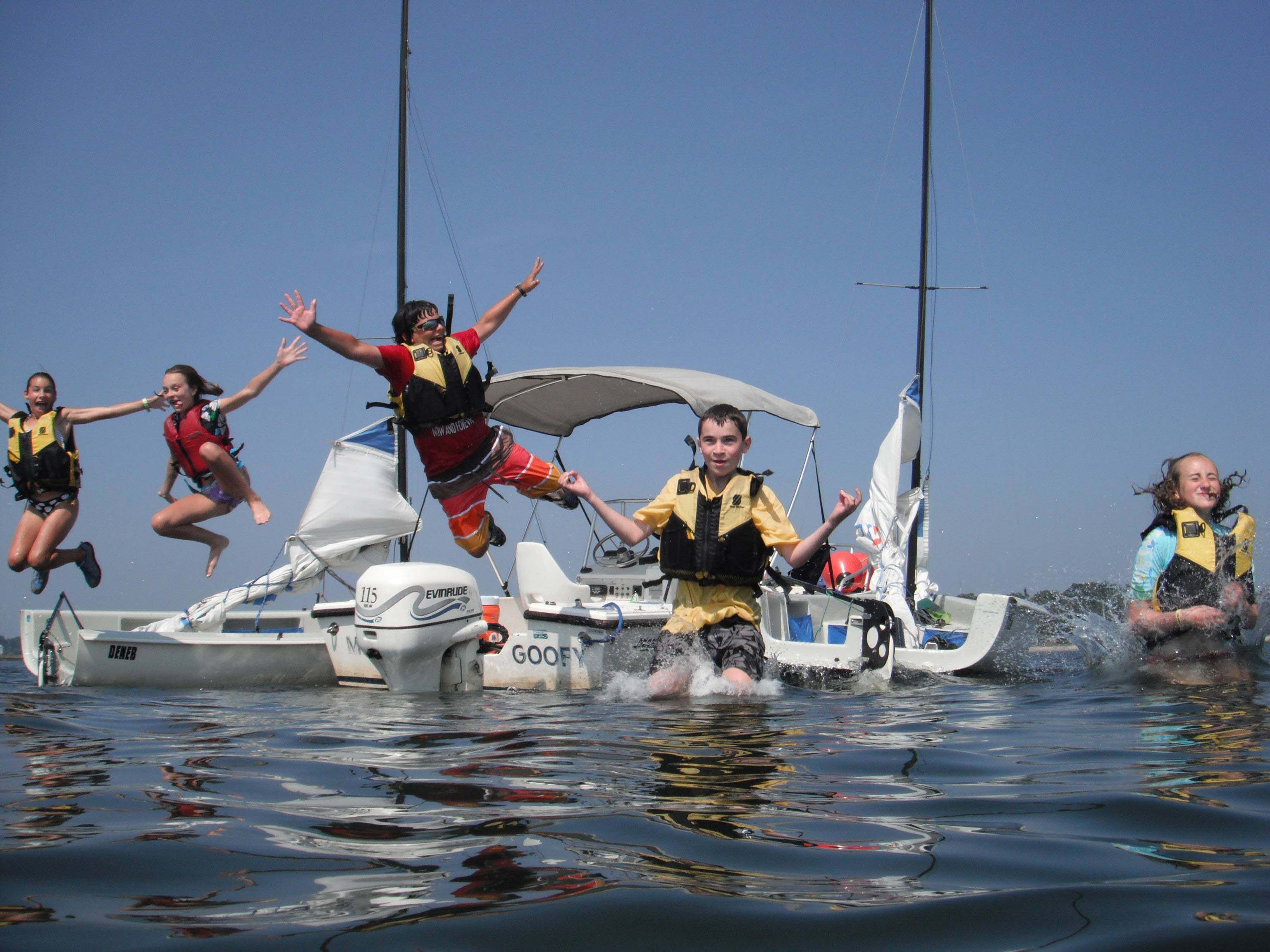 SoundWaters summer program, Camp SoundWaters, takes sail this summer with its Anything That Floats program. The program, which was previously only offered to campers in a certain age group, encourages kids to use recycled materials to create a boat that will then race in the annual Anything That Floats race. This summer, for the first time, the popular program will be open to campers in all age groups.
The Anything That Floats race is a high-excitement culminating event where campers put all they have learned about buoyancy, density, and teamwork into action. They design and build a boat out of recycled materials that two campers and a counselor must fit on for the race. The session will be offered to all campers from July 23-Aug. 3.
SoundWaters offers many different programs for the summer, each one spanning a two-week period and focusing on a different theme, but always encouraging learning and confidence amongst campers. The kids are split into two large groups—Nature Discovery, kindergarten-fifth grade, and Small Boat Sailing, fourth-eighth grade. Within these groups are two smaller groups: Sea Stars for kindergarten-second grade, Bluefish for third-fifth grade, Opti Sailing for fourth-sixth grade and Pixel Sailing for fifth-eighth grade.
The Nature Discovery Program offered Monday-Friday from 9am-3pm with extended hours until 5pm.
Small Boat Sailing is offered Monday-Friday 9am-5pm.