A roundup of family concerts and kid-friendly shows this August in Fairfield County, CT, including Norwalk, Stratford, Stamford, and Westport.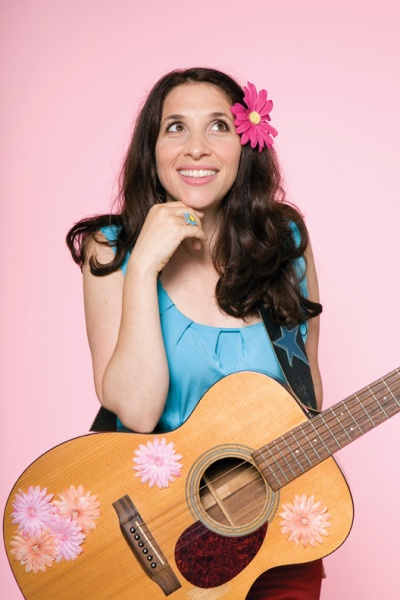 Bari Koral performs in Norwalk
and Westport this August
Nothing is more indicative of summer than a great tune. Here are a few lively local concerts that will keep you humming through August (and possibly into September!):
Freebies in Norwalk
The City Winds Trio plays nursery rhymes and lullabies in a family concert on Aug. 3 at 10am.
Award-winning performer Keith Munslow combines music, storytelling, visual art, and improvisation at the Sono Arts Festival on Aug. 4 at 11am.
The Norwalk Public Library has invited Squeaky Clean to close out its summer reading program with a concert of oldies but goodies on Aug. 16.
Bari Koral's catchy pop tunes and interactive performance style will have kids popping like popcorn, surfing the waves, and running like the gingerbread man at her concert on Aug. 24 at 10am.
Homegrown Girl in Stratford
Fairfield County native Melissa Green performs family-friendly music in an interactive show at Bunnell High School on Aug. 4 at 3pm.
Swingin' Stamford
Hear bluegrass in the great outdoors when Katie Wilson and the Two Time String Band perform at the Bartlett Arboretum's Summer Sunday Evening Concert on Aug. 5.
On Aug. 12, Summer Lost fuses swing, blues, rock, funk, hip-hop, and jazz music in an eclectic live show.
City Strings in Westport
PBS Kids' Mr. Steve blends participatory songs, clever stories, and great melodies into one interactive concert at the Levittown Pavillion for the Performing Arts on Aug. 1 at 7pm.
The Harlem Quartet, a foursome comprised of first-place laureates of the Sphinx Competition for black and Latino string players, performs Aug. 12 at 3pm at the Westport Arts Center.
Little ones will happily sing along to the "Sheryl Crow for kids," Bari Koral, who performs an interactive concert at the Levitt Pavilion for the Performing Arts on Aug. 15 at 7pm.
Find even more fun and low-cost family activities in CT and the NYC area in our full, searchable calendar of events!