The Learning Garden Preschool, a play-based preschool, will open its doors in Bridgeport this September.
At The Learning Garden Preschool, play isn't just part of the program, it's the main focus. "We recognize the importance of academics through a play-based philosophy," says co-founder and director Jill Champagne, who taught preschool in Westport for 15 years.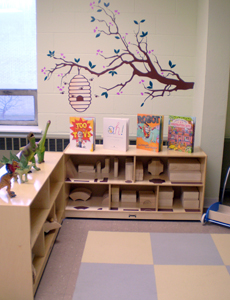 The new Bridgeport school, which will officially open its doors in September, offers half-day and full-day programs for children ages 2 to 4 that incorporate music, dance (including yoga and Zumba), and nature programs.
The goal is to teach children Kindergarten readiness skills through play, at their own pace, with a focus on social and emotional development. "We teach them to control their impulses and manage conflict," Champagne explains. Children are also introduced to the alphabet and are given many reading and writing opportunities, she says, but these skills aren't pressed on children unless they show interest.
In addition to the morning preschool program, the school offers an early drop-off option (7:30-9am) and a less structured, play-based afternoon program with a late pick-up option (5:30pm).
The school offers tours by appointment and will host an open house in mid or late July, Champagne says. Check the website for details.
The Learning Garden Preschool is located at 4070 Park Avenue in Bridgeport. For more information: 203-908-4100 or www.thelearninggardenpreschool.org.