Want fun and low-cost things to do with your kids in Fairfield County this month? We've got you covered! Get details on family-friendly shows coming to town, like Disney on Ice; what to do on MLK Day weekend; three kid-friendly museum exhibits, including a new and interactive exhibit at Stepping Stones; and more!

For even more upcoming family activities in Fairfield and the NYC area, check out our full (searchable!) calendar of events.



Disney Triple Lutz
Mickey, Minnie, and all their friends stand the test of time in Disney on Ice Celebrates 100 Years of Magic! Sixty five characters, including Goofy, Donald, Daisy, Pinocchio, and the Disney princesses, skate and sing their way through Academy Award-winning songs such as "When You Wish Upon a Star," "Zip-a-Dee-Doo-Dah," and "Under the Sea." January 4-8. See website for show times. $15 and up.
Webster Bank Arena at Harbor Yard, 600 Main Street, Bridgeport. 203-368-1000. www.websterbankarena.com.

Trolls in Trees
Set in a fictional Norway, Trolls tells the story of a war between trolls and humans over a tragic misunderstanding: humans have been cutting down trees without warning the forest trolls who live in them. January 14-15 and 21-22; snow date for all performances is January 28. Saturdays at 6:30pm; Sundays at 3pm. $12; $7 children.
Crystal Theatre Center for the Performing Arts, Ben Franklin Theater, Bayview Avenue, South Norwalk. 203-847-4850. www.crystaltheatre.org.

Meet the Musicians
Young children (ages 4-8) are introduced to musicians and their instruments when the Stamford Symphony presents Exploring the Orchestra, a 45-minute interactive program designed specifically for this age group. Reservations required; call Patron Services at 203-325-1407 ext. 10, visit www.stamfordsymphony.org, or e-mail [email protected] January 15. 1pm and 2:30pm. $15; $8 children (includes parking and museum admission).
Stamford Musuem & Nature Center, 39 Scofieldtown Road, Stamford. 203-322-1646. www.stamfordmuseum.org.

Honor Martin Luther King, Jr.
Martin Luther King, Jr. Day is many things to many people. For some, it's a day to be inspired and to reflect on how much has been accomplished and how much there is still to do. For others, it is a time to roll up their sleeves and pitch in to make life a little better for someone else. Whichever category you fall into, you'll find a number of things going on in the area to help you honor MLK and his legacy:
At the 2012 MLK All About Education Resource Day, take advantage of education resources that benefit all ages and interests. Many organizations are on hand to provide information on scholarships, after-school programs, tutoring, childcare, financial aid, and college applications. Registration is not required and there is a free lunch at 12:30pm. January 14. 1-4:30pm. FREE. University of Connecticut-Stamford, 1 University Place, Stamford. 203-561-1250. www.blackct.us.
Service for Peace gives volunteers an opportunity to honor Martin Luther King, Jr. as they help beautify the Chester Addison Community Center in Stamford. January 14. 1pm. Chester Addison Community Center, 245 Selleck Street, Stamford. 203-348-6491. www.domuskids.org.
In Dr. Martin Luther King, Jr.'s Legacy of Environmental and Social Justice, visitors of all ages can enjoy music, dance, storytelling, educational opportunities, and an invitational poetry slam all honoring the civil rights leader. January 15, 12pm-4:30pm; January 16, 10am-4:30pm. FREE. Yale Peabody Musuem, 170 Whitney Avenue, New Haven. 203-432-5050. www.peabody.yale.edu.
The theme of this year's Annual Martin Luther King, Jr. Family Day Celebration at the Bruce Museum is "Dr. King's Message of Love." The program features special performances by Built for Praise Dance Academy, a dance troupe from Bridgeport that has choreographed a special program to honor Dr. King. Students of all ages and abilities can make "I Have a Dream" buttons and add their self-portraits to a Circle of Friends mural. January 16. 10am-4pm. $7; $6 ages 5-22; free ages 4 and younger. Bruce Museum, 1 Museum Drive, Greenwich. 203-869-0376. www.brucemuseum.org.
Use paint, magazines, newspapers, and photographs to make art in Martin Luther King Day Workshop: Get Wacky with Mixed Media. January 16. 10am-2pm. $45. Westport Arts Center, 51 Riverside Avenue, Westport. 203-222-7070. www.westportartscenter.org.
Field of Hope is an indoor carnival and wellness expo open to the community. There are health and wellness vendors and games and service projects in which everyone can participate. January 16. 11am-3pm. FREE.
University of Bridgeport, Wheeler Recreation Center, 126 Park Avenue, Bridgeport. 800-392-3582. www.bridgeport.edu.
The Land of Many Colors is a puppet show presentation by Ultraviolet Productions about building character and promoting diversity. Suggested for children in second grade and below. January 16. 2:30pm. $7; $5 children; free ages 3 and younger.
Fairfield Museum and History Center, 370 Beach Road, Fairfield. 203-259-1598. www.fairfieldhs.org.

Sound Scenery
Don't let the cold weather force you into hibernation. There are seals and waterfowl to be seen in Winter Creature Cruises, a guided tour of the Long Island Sound. Educators on board the Oceanic point out federally protected marine mammals and discuss their histories. Chances are you'll spot harbor seals, gray seals, and even harp seals, as well as waterfowl such as buffleheads, mergansers, and Old Squaws. Bring binoculars and warm clothes. January 15 and 29. 9am. $20.50. Recommended for ages 8 and older. Space is limited; reservations strongly advised; all ext. 2206. Cruise departs from the dock outside the IMAX theater.
Maritime Aquarium, 10 North Water Street, Norwalk. 203-852-0700. www.maritimeaquarium.org.

Drawings on the Move
Ever wonder how cartoons are made? Wonder no more when you explore Animation, a visiting exhibition at the Connecticut Science Center. The show covers all aspects of how a cartoon is made, from storyboarding and character design to drawing techniques, filming, and incorporating sound. This interactive exhibit, with a colorful backdrop featuring Cartoon Network characters, allows visitors to understand the creativity and technology involved in animation. Through March 4. Tuesday-Sunday, 10am-5pm. $17; $14 ages 4-17; free ages 3 and younger.
Connecticut Science Museum, 250 Columbus Boulevard, Hartford. 860-724-3623. www.ctsciencecenter.org.

Cure for the Couch Potato
Many children get their physical activity through team sports, but did you realize that individual and non-competitive sports can be just as much fun? And they have all the physical benefits team sports do. In the visiting exhibit Run! Jump! Fly! Adventures in Action, kids learn the benefits to such individual activities as kung fu, snowboarding, yoga, and climbing. Developers worked to make the exhibition activities accessible to visitors with varying physical abilities and developmental needs. Open January 21 through April 29. 10am-5pm. $14; free children younger than 1.
Stepping Stones Museum for Children, 303 West Avenue, Norwalk. 203-899-0606. www.steppingstonesmuseum.org.

Fee, Fi, Fo, Fum
Could trading the family cow for three magic beans possibly be worth it? Find out in the theatrical production Jack and the Beanstalk. January 28. 11am and 2pm. $15.
Ridgefield Playhouse, 80 East Ridge Avenue Ridgefield. 203-438-5795. www.ridgefieldplayhouse.org.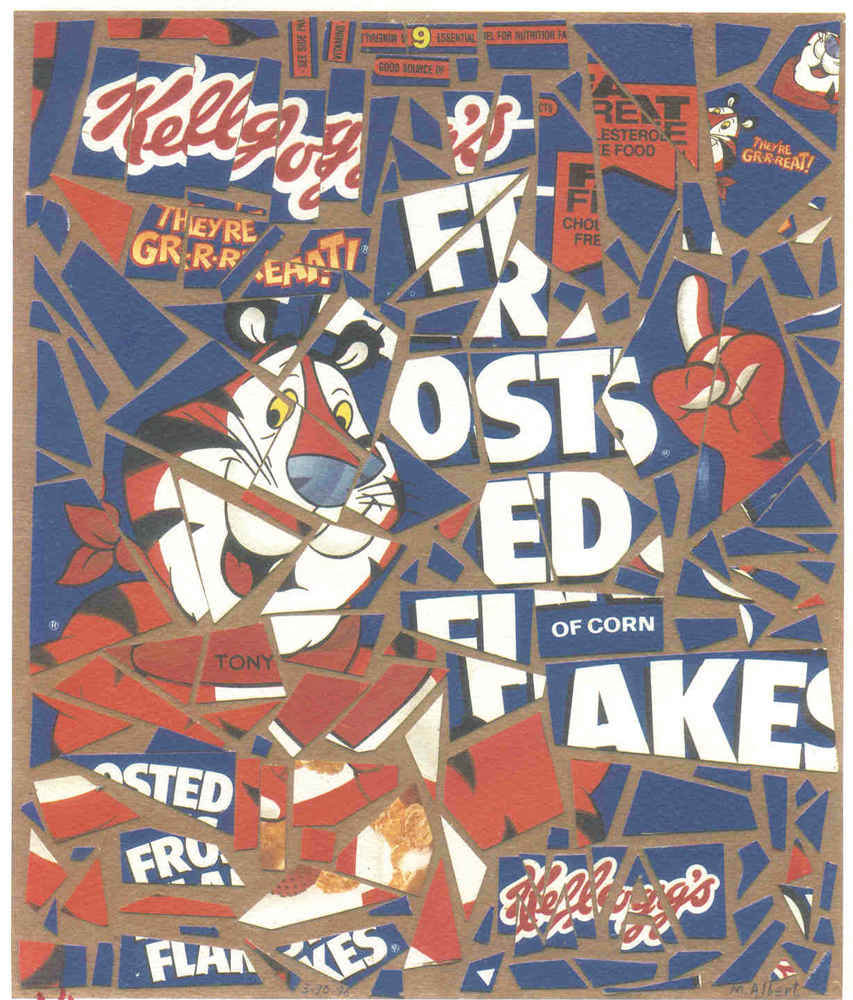 No Milk in this Cereal
Taking a cue from Picasso and Andy Warhol, artist Michael Albert combines cubism and pop art to create his brand of art, which features diagonally cut cereal boxes and other forms of labeling. He refers to his work as 'cerealism.' The artist visits the Easton Library and offers programs for children and teens. January 28; snow date February 11. 10:30am-3pm. Contact children's librarian Lynn Zaffino for more information.
Easton Public Library, 91 Morehouse Road, Easton. 203-261-0134. www.eastonlibrary.org.

I Spy Walter Wick
If you've ever gone to the children's section of the library, chances are you've checked out the I Spy and Can You See What I See? books. Both come from the imagination of Walter Wick, a Connecticut resident who is the focus of the Bruce Museum's new exhibit Walter Wick: Games, Gizmos and Toys in the Attic. Models, photographs, and behind-the-scenes video clips help visitors understand the artist's creative process. Open January 28 through April 22. Tuesday-Saturday 10am-5pm; Sunday 1-5pm. $7; $6 ages 5-22; free children younger than 5.
Bruce Museum, 1 Museum Drive, Greenwich. 203-869-0376. www.brucemuseum.org.

Pee-Yew!
Fans of authors Jon Sciezska's and Lane Smith's fractured fairytales will enjoy Stinky Cheese Man and Other Fairly Stupid Tales, a live version where familiar characters like Cinderella, Rumpelstiltskin and Goldilocks pop up in very unfamiliar situations. January 29. 1pm and 4pm. $18.
Westport Country Playhouse, 25 Powers Court, off Route 1, Westport. 203-227-4177. www.westportplayhouse.org.