When Carol Passmore and Lisa LaReau worked in schools, they saw a need for a facility that helps the preteens and teens who are slipping through the cracks at school. Connect To Care addresses issues surrounding anxiety, depression, and social and emotional challenges, among others.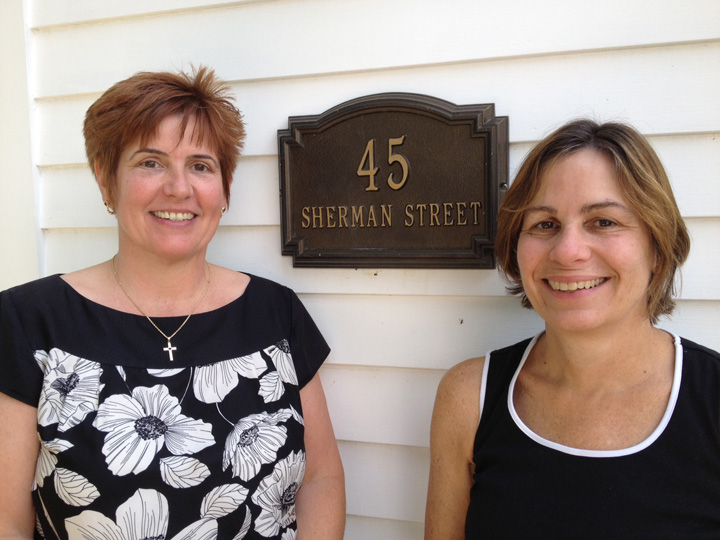 Lisa LaReau (left) and Carol Passmore opened Care To Connect
to help students who are struggling in the classroom.
On Aug. 1, Carol Passmore and Lisa LaReau opened Care To Connect, a "homey" facility conveniently located near Roger Ludlow Middle School, Tomlinson Middle School, and Fairfield Ludlow High School in Fairfield, in order to provide children and families with any additional help they might need in terms of their mental and emotional growth, relationships, and the connections they make with themselves, each other, their communities, and their schools.
"We were seeing a lot of kids slipping through the cracks," says Passmore, who, along with LaReau, has worked in an array of public and private schools as well as a few clinical facilities. Using the skills they have acquired over the years, Passmore and LaReau took advantage of the opportunity to fulfill their desires of opening their own practice and helping these children get the help they need.
Care To Connect addresses the issues that revolve around anxiety, depression, social and emotional challenges, adoption, education, parenting, executive skills deficits, and college and transition planning. They work with middle school and high school students and their families. The organization's small, nurturing environment focuses on the "whole," and their relaxing, therapeutic services ultimately pave the road for success.
Fall registration begins in September.