Stephanie Soalt, ND, MS, LMT, who treats patients with special needs holistically, recently opened a Norwalk location of the Body Intelligence Holistic Health Center. Dr. Soalt combines naturopathy and creative therapies to help patients improve their quality of life.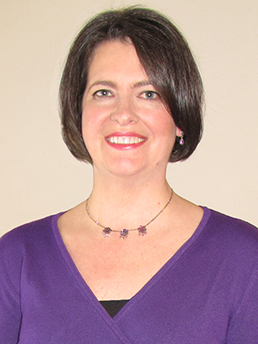 Stephanie Soalt, ND MS LMT, owner
of Body Intelligence Holistic
Health Center
Stephanie Soalt, ND MS LMT, owner of Body Intelligence Holistic Health Center, opened the Norwalk location in November. The Norwalk center focuses on treating children, adolescents, and adults with special needs such as autism, ADHD, and various forms of anxiety, including general anxiety, OCD, and PTSD.
Dr. Soalt integrates naturopathy and creative therapy to treat patients holistically and helps patients realize that they are more than their disorder. She identifies and treats the underlying causes rather than treating symptoms. With physical examinations, evaluations, and specialized testing, Dr. Soalt meets each patient to create a personalized health plan to improve his or her quality of life. Dr. Soalt aims to help patients reach a state of optimal health by using the body's natural healing properties instead of overwriting them with pharmaceutical medicines.
Dr. Soalt focuses on nutrition to treat her patients, as many health conditions can be treated with foods and nutritional suppliments with fewer complications and side effects, she says. Dr. Soalt also uses botanical medicine—using plants to promote health and treat imbalances in the body—homeopathic remedies, and various therapies. Therapies include art therapy, which improves and enhances the physical, mental, and emotional states of individuals by resolving conflicts and problems, reducing stress, increasing self-esteem and self-awareness, and achieving insight; play therapy, which provides a safe and supportive environment that allows the communication about and processing of circumstances that are overwhelming to an individual; and hydrotherapy, which stimulates the immune system, improves circulation and digestion, and decreases pain.