The Stepping Stones Museum for Children in Norwalk, CT, provides young visitors with learning opportunities through its interactive and accessible exhibits and programs.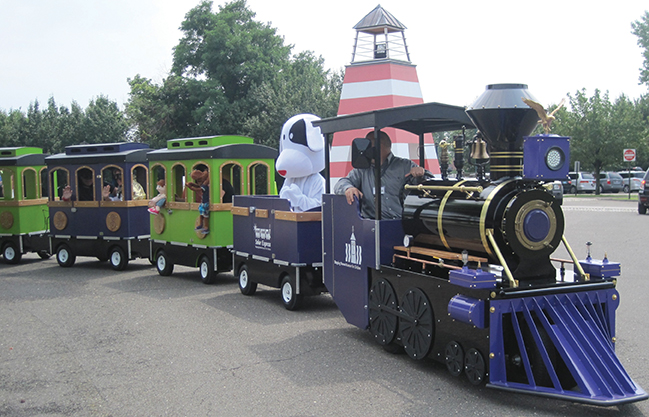 Take a ride on the Solar Express, a train powered by the sun.
In April 2014, Stepping Stones Museum in Norwalk, CT celebrated a milestone by welcoming its 3 millionth visitor. The museum, which opened its doors in March 2000, offers a rich experience for families with children ages newborn to 10. Over the last 14 years, the museum has matured into a cultural, educational, and civic-minded destination that draws more than 250,000 visitors a year from the tri-state area.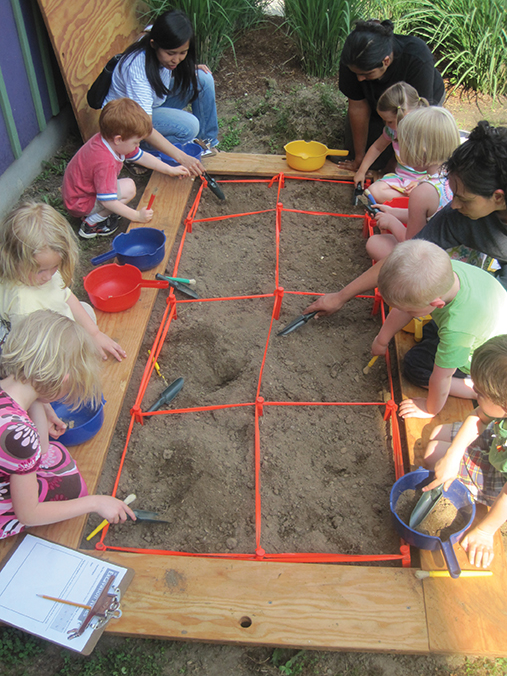 The museum's garden offers visitors a chance to explore and enjoy the natural world through hands-on activities.
Year-Round Exhibits
Within 52,000 square feet, the museum offers five galleries that feature hands-on exhibits, including a space dedicated to hosting a rotating special exhibit from other museums and organizations across the country. There's also a multimedia gallery with an immersive high-definition screen, a Family and Teacher Resource Center, and a lush community garden.
Upon entering the museum, the first exhibit children encounter is the ColorCoaster. Adults have trouble nudging their charges away from the interactive 27-foot-tall kinetic sculpture that demonstrates energy, motion, gravity, color, and light.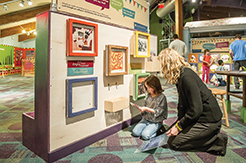 Express Yourself allows children to explore social and emotional learning. They can act out feelings on camera or learn about cooperation while successfully moving a ball through a maze with the help of other visitors.
Children learn the power of wind and water in the Energy Lab section, which explains the vital importance these resources will play in the future.
Tot Town was inspired by the latest research in early childhood development and play. The exhibit is designed to foster learning and literacy in children ages newborn to 36 months.
Little carpenters will find much to do in Build-It!, a two-story house that lets children help construct walls, paint with brushes and rollers, and apply carpeting and wallpaper.
Civic-Minded and Culturally Enriching
The museum is LEED Gold-certified and features solar panels, a green roof, a wind turbine, and LED lighting. Families can take a ride on the Solar Express, a trackless train powered by the sun that takes you on a 7- to 10-minute tour through nearby Mathews Park.
The museum is front and center in community outreach through its Open Arms initiative, which offers accessibility to all visitors regardless of financial, language, or special needs barriers. As part of the initiative, Get Into It! Free offers free admission from 5-8pm on the first Thursday of each month. Accessibility Day grants free admission to children with special needs and their families.
You may need a passport when you visit because each month the museum's Around the World Performance and Creative series offers cultural and artistic activities related to that month's featured country. For August the country is Chile, and you'll find out why the Chilean pig has only three legs.
Annual Events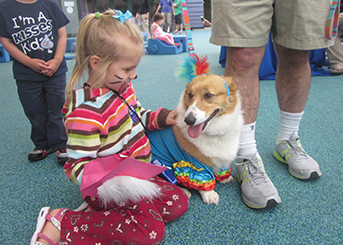 BooZoo's Canine Carnival
Winter: During the Winter Wonderland Children's Ball in February, families dance amidst wintry décor that includes a play-sized igloo, a giant-size snow globe, and myriad costumed characters.
Spring: In April, at the Egg-Straordinary Egg-Stravaganza, visitors 'crack up' over egg roll races, egg-flipping contests, and egg balancing.
Summer: The museum goes to the dogs in June during BooZoo's Canine Carnival. Dogs are given the royal treatment when they bob for doggie treats, visit the dog wash and day spa, or take part in a doggie pageant.
Fall: In September it's Worldwide Day of Play, and Stepping Stones celebrates with free admission all day. The year wraps up in October with Monster Mash, a kid-friendly costume party featuring not-so-scary activities such as a scavenger hunt and costume competition.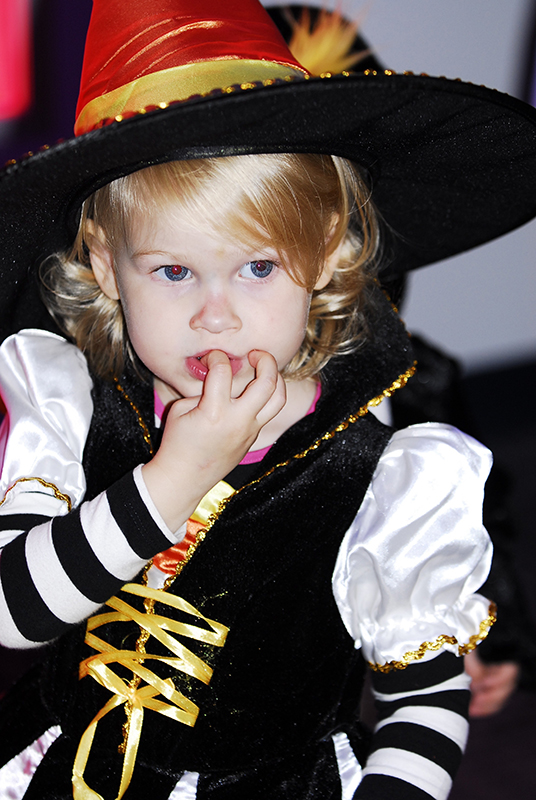 Kids can dress in their Halloween best for Monster Mash in October
Details
Address: Stepping Stones Museum for Children, 303 West Ave., Norwalk, CT
Hours: 10am-5pm daily (closed Easter Sunday, Thanksgiving, Christmas, and New Year's Day)
Admission: $15; free for children younger than 1
For more information: 203-899-0606 or steppingstonesmuseum.org