Find out where to watch fireworks and celebrate the Fourth of July in Fairfield County, CT. Our guide includes July 4 events in Fairfield, Middlebury, Mystic, Wilton in Connecticut and some that are nearby in Westchester County, NY.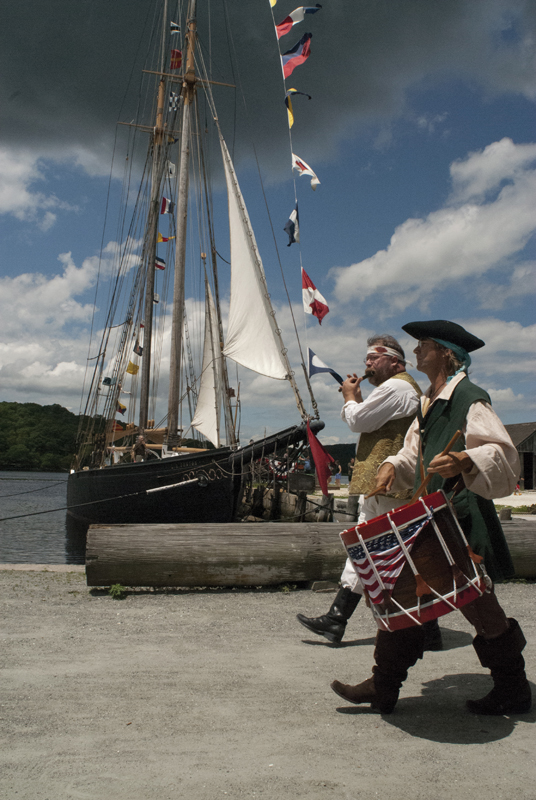 This year, our country celebrates its 237th birthday. Independence Day is one of the few holidays that everyone in the country can share as we attend parades, watch fireworks, and maybe participate in a family-friendly history lesson to remind us of what was involved in creating a democracy in an era of monarchies. And did I mention barbecues? Pass the hot dogs and mustard, please! And be glad you don't have to blow out all those candles.
Fourth of July Crafts
Wilton, CT: Head to Drop-In Fourth of July Crafts on July 3 at the Wilton Library and make something to commemorate Independence Day (while supplies last). FREE!
Where to Watch Fireworks
Middlebury, CT: Quassy Amusement Park offers the thrill of "3-D" Fireworks on July 4 over Lake Quassapaug. Purchase special viewing glasses for $1 to benefit Prevent Blindness. Free admission; fees apply for rides, food, and attractions.
Rye, NY: Catch the Fireworks at Playland Park, an amusement park in neighboring Westchester County that families have been visiting since 1927, on July 4 and then every Wednesday and Friday through Aug. 30. FREE!
Katonah, NY: At Pops, Patriots and Fireworks, held at the Caramoor Center for Music and the Arts on July 4, you'll hear the all-American sounds of Duke Ellington, Billy Strayhorn, and the Harlem Jazz Craze. Fireworks follow the concert.
Historic Independence Day Celebrations
Katonah, NY: Enjoy the Independence Day Fair at the historic John Jay Homestead on July 4, where there will be a reading of the Declaration of Independence, live music, food, crafts, and games. Free admission to the grounds; admission charge for historic house visits, food and drink, and some fair activities.
Fairfield, CT: Learn about Fairfield's involvement in the Revolutionary War in the Burning of Fairfield Walking Tour on July 7. Stroll back to July 7, 1779 and learn about the events surrounding the attack on Fairfield by the British. You'll view significant sites on the historic Town Green.
Mystic, CT: Head to Mystic Seaport July 4 for an Independence Day celebration that includes an 1876-style ceremony, a picnic on the village green, live music, and a children's parade through the village.