Here are six ideas on how to celebrate Mother's Day in Fairfield County, CT. Read on for details on joining the March for Babies, an easy way to treat Mom to a parents' night out, where to make a Mother's Day craft, and where moms can get free admission on May 12.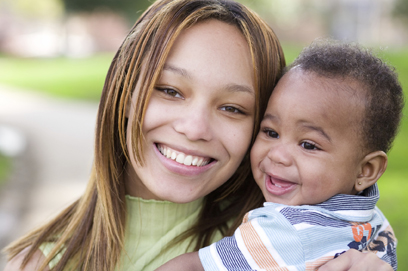 While nothing beats telling your mom how much you love her, taking her out to do something special comes in a close second. Here are a few local activities offering a little something extra for the household's leading lady.
Help More Moms at the March for Babies
May 4 and 5: Help more moms and newborn babies get healthy when you join the March for Babies in Danbury (May 4) or Fairfield (May 5), a 3- or 3.5-mile walk to raise money for the March of Dimes, which supports programs that help moms have healthy, full-term pregnancies. Two dates and locations: May 4 at The Matrix Corporate Center in Danbury; May 5 at Jennings Beach in Fairfield.
Treat Mom to a Date Night
May 10: Drop the kids off at Pump It Up in Norwalk for Parents' Night Out. The kids can bounce on inflatables, make a Mother's Day craft, and eat pizza while Dad takes Mom out for a night on the town.
Make a Mother's Day Craft
May 11: Kids can drop in at the Wilton Library to make a Mother's Day Craft to take home to Mom. FREE!
Free Admission for Moms
May 12:
It's Happy Mother's Day at Stepping Stones Museum in Norwalk, which offers free admission for moms all day (regular admission is $15).
Celebrate Mother's Day at Beardsley Zoo in Bridgeport with free admission all day for moms (regular admission is $12).
Brunch and Bounce
May 12: Mom can relax while the kids bounce at a Mother's Day Bounce Celebration at Pump It Up in Norwalk. Everyone can enjoy mini muffins and lemonade while Mom has her picture taken on a throne under a "World's Best Mom" sign.
More Fun
Search for more fun and low-cost family activities in CT and the NYC area in our full calendar of events!