These family-friendly fundraising walks and runs in Fairfield County, CT, encourage the whole family to participate while raising awareness and support for national and local charities. Join one in Darien, Fairfield, Norwalk, Ridgefield, or Southport.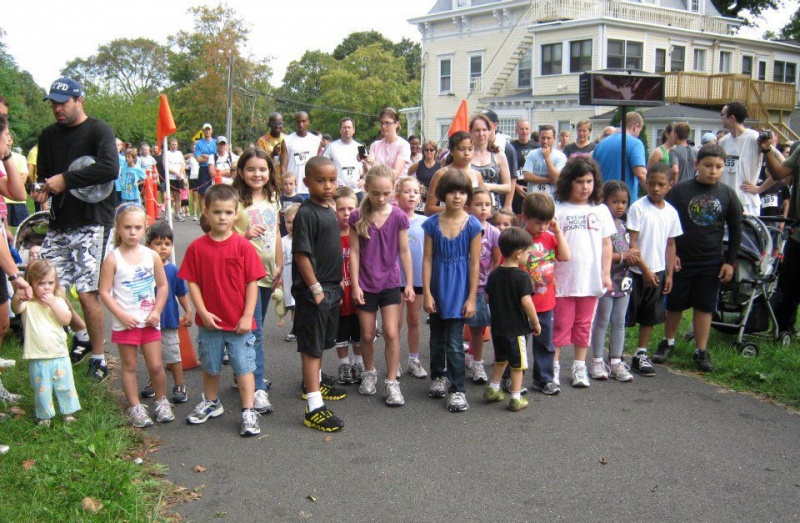 The New York City Marathon takes place in two months, but don't feel guilty if you're not prepared to run 26 miles through three boroughs. Fairfield County has its own mini-marathons, and they are typically less than 10 miles. Not only do many of these races encourage the entire family to participate, but these events raise money for national and local charities. Sounds like a win-win!
Fairfield
Sept. 9: Run through the town of Fairfield in Walk/Run for Hope, a 5K race that supports CancerCare's free, professional support services for anyone affected by cancer. Last year the event raised more than $50,000.
Darien
Sept. 16: The 33rd annual Darien Road Race starts at Pear Tree Point Beach. Individuals can run the 10K race while families with young children are encouraged to try the 1.4-mile fun run. Proceeds benefit The Community Fund of Darien, The Bennett Cancer Center at Stamford Hospital, and The Whittingham Cancer Center at Norwalk Hospital.
Ridgefield
Sept. 23: Go off-road and run through Hemlock Hills in Where the Pavement Ends. Proceeds from this 4-mile race benefit the Ridgefield Conservation Commission.
Norwalk
Sept. 30: Run Between the Libraries starts off with a 50-yard kids' fun run that requires no registration (participants receive prizes). At 9am, families can run or walk for 3.1 miles between The Main Library in Norwalk and the South Norwalk Branch on a bike path that goes through Mathews Park and by The Maritime Aquarium. All proceeds benefit the Children's Library programming.
Southport
Sept. 30: Choose from a 5K road race, a 2-mile fitness walk, or a kids' fun run involving a 100-yard scamper and ½-mile run in the Bigelow Tea Community Challenge. Proceeds benefit numerous local charities including Center for Women & Families, Connecticut Food Bank, Operation Hope, and Burroughs Community Center.
Also see:
Our full list of fundraising walks in the NYC area
Our searchable calendar of events, for even more family-friendly activities