Evergreen Family Dental Care, located in Ridgefield, welcomed Harinder Sandhu, D.D.S., to the practice in July. Dr. Sandhu offers Invisalign, Six Month Smile, and ZOOM teeth whitening, among other services, as well as convenient office hours.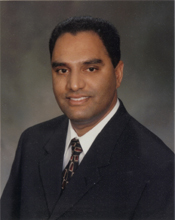 Harinder Sandhu, D.D.S., Evergreen Family Dental Care's newest dentist,newest dentist, is dedicated to giving his patients the smile and care they deserve. Specializing in preventative, restorative, and cosmetic dentistry for the entire family, Dr. Sandhu has been practicing dental care for more than 15 years and joined Evergreen Family Dental Care in July. He first completed his studies and began his work in dentistry in India. After moving to America, he repeated his studies at New York University, graduating in 2004. He is dedicated to continuing his education to offer the latest advances in dentistry to his patients.
Sandhu has worked as residency mentor in various Maine offices and has been on faculty at Boston University, the University of South Carolina, Arizona School of Dental Medicine, and Iowa University. He loves working with kids and has experience treating clients of all ages.

With office hours from 8am-6pm on weekdays and 8am-3pm on Saturdays, Dr. Sandhu is determined to work at the convenience of his clients. He is a preferred provider for Invisalign, Six Month Smile, and ZOOM teeth whitening and offers a variety of services including routine cleanings, cosmetic dentistry, orthodontics, oral and maxillofacial surgeries, periodontics, endodontics, and prosthodontics. Evergreen, a completely digital practice, offers state-of-the-art equipment and the latest technology in the world of dentistry.