First-grade teacher Kaitlin Roig survived the shooting at Sandy Hook Elementary and saved 15 students during the tragedy. Now, Roig is taking the tragedy and using it as an inspiration to teach kids about compassion in her own classroom and beyond.
Kaitlin Roig, the first-grade teacher from Sandy Hook Elementary who saved the lives of 15 students during the tragic shooting on Dec. 14, has found a way to channel the heartbreaking events of that day into a mission for good. The heroic young educator is launching Classes 4 Classes, a nonprofit organization that focuses on teaching compassion to young children.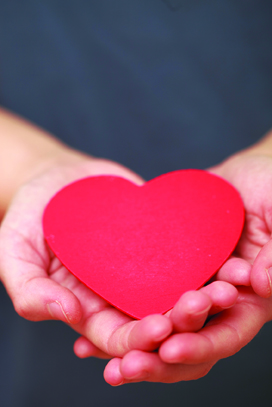 "I've come to realize that there are no words of explanation, and there never will be," Roig says of the tragedy. "Instead, we need to make a choice for ourselves, our students, our nation, our world. If we choose love, kindness, empathy, compassion, and hope…then we need to make a point to teach these things."
Roig says she believes lessons in compassion are lacking in elementary school curriculum. Classes 4 Classes offers students in kindergarten through fifth grade the opportunity to create a project meant to benefit another classroom, such as raising money for much-needed textbooks or new technology.
These projects are meant to teach the students how to help others and the value of working together toward a greater good. Each class chooses who they want to help and how, and all projects are kept track of on the website, classes4classes.org.
To help educators integrate the projects into classroom learning, Classes 4 Classes offers curriculum ideas such as "Have students sign a kindness pledge" and "Write a class book" about friendship, caring, and compassion. When one class receives a gift, they're required to "pay it 4ward" by sponsoring a project for another classroom.
Individuals can help by donating to active projects—see the full list in the "Projects" section of the website.
Classes 4 Classes will begin accepting new class projects in September. For more information, visit classes4classes.org or "like" the organization's page on Facebook.