Quassy Amusement Park recently began posting News Team Quassy video reports to its YouTube channel. The educational program for area students covers topics such as lasers and roller coaster physics.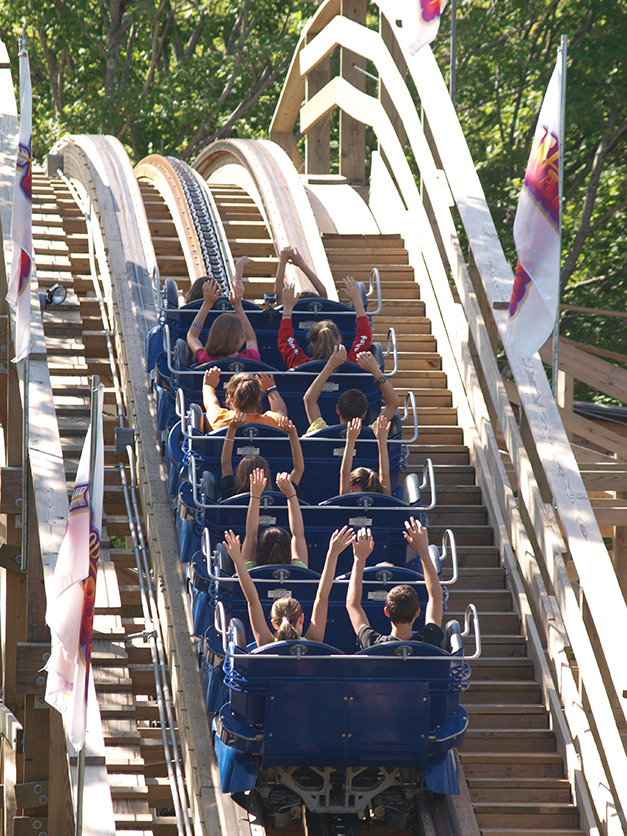 News Team Quassy will cover topics such as roller coaster physics.
Quassy Amusement Park, a 106-year-old amusement and water park in Middlebury, recently began News Team Quassy, an educational program that give students at area schools the opportunity to do some online news reporting.
As part of the participant selection process, teams of three to five students from local elementary, middle, and high schools had to produce and submit a brief video—approved by a faculty member at their school—explaining why they would like to be chosen as part of News Team Quassy. Teams were chosen in January.
The park assigned selected teams report topics that relate to the amusement park, including lasers, roller coaster physics, and Quassy's history, and given a deadline. Each finished video report—also approved by a school faculty member—runs approximately 5-7 minutes in length and will be posted to Quassy's YouTube channel, Facebook fan page, and related school sites.
"In this age of online social media, we believe our new program is providing an excellent outlet for students to create some informative and educational videos," said George Frantzis, co-owner of Quassy Amusement Park. "Teams selected for the project are conducting research on a variety of subjects and will present factual reports that can be shared with others."
To watch the video reports, visit Quassy's YouTube channel.