Is your child struggling in math? Does she dread doing her math homework? Does he whine when he thinks about equations? Mathnasium, a math tutoring center for all ages, is opening three new locations in Fairfield County, including Stamford, Newtown, and Darien.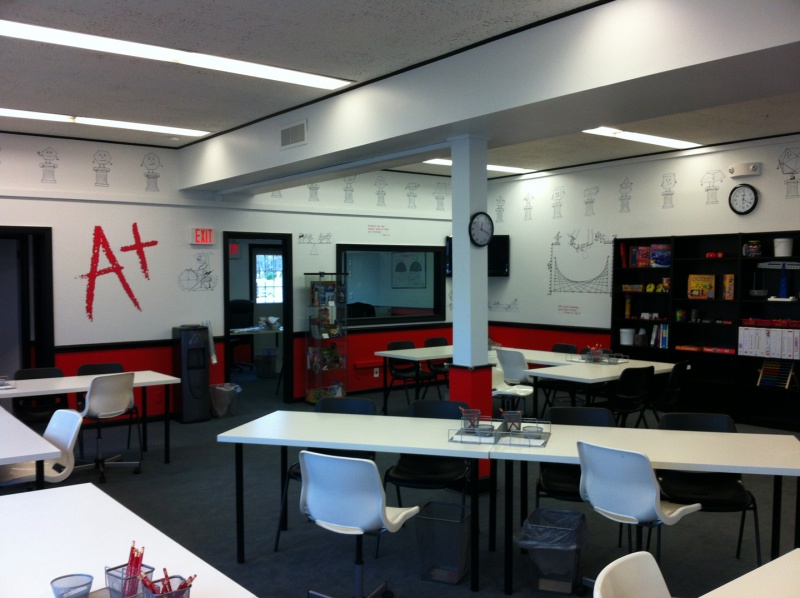 Mathnasium is a fun learning environment where students come to catch up, keep up, and get ahead in math.
Parents have three new tutoring center options for their children struggling in math. Mathnasium has locations in Darien (opened Oct. 23), Newton (opening March 1), and Stamford (opened Jan. 15). Suited for children of all ages, Mathnasium employs tactics that help ease the frustration children might feel in a normal classroom setting. Rather than teaching children how to memorize different equation tables and formulas, Mathnasium tutors teach them how to break down and understand what each question is asking.
"I think often in the early years of school when they drill them, it ends up turning more kids off to math than anything else," says David Lubner, owner of the Darien and preexisting Fairfield locations. He adds that at Mathnasium, children are encouraged to take breaks to play games like chess to further stimulate their critical thinking abilities.
Andy Verma, owner of the Stamford location adds that Mathnasium is not just for children who need help with math, it "challenges people who are extremely comfortable with numbers."