VentureMom.com, founded by Darien, CT mom of three, helps mom entrepreneurs turn their own passions into businesses by allowing them to shop and sell merchandise and products made by moms.
There are mompreneurs, and then there's Holly Hurd. At 25, Hurd was featured in Fortune's "People to Watch" column for her entrepreneurship work on Wall Street. Now a mom of three with several business ventures under her belt, the Darien resident is the founder of VentureMom.com, a virtual community that helps moms turn their passions into moneymaking enterprises.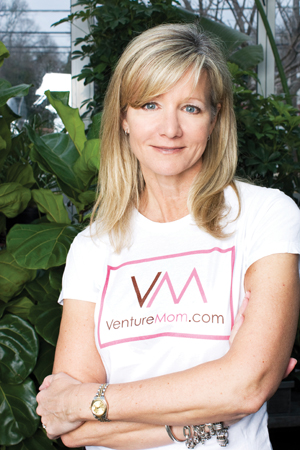 Founder of VentureMom.com Holly Hurd. Courtesy Venture mom
Last month, Hurd added the VentureMom shop to that site. The shop is a marketplace for mom-run businesses, and the feel is similar to Etsy in that the vendors are able to add/edit their own products and monitor their own orders.
Currently, the shop has 65 vendors on board and more than 170 products in almost 50 categories that include babies and children, home, fashion, and services, and is still growing. Products range from organic granola bars to original artwork to computer repair services. (And did we mention the site offers free shipping?)
The idea for VentureMom.com came a few years ago, when Hurd was doing research for a potential book about entrepreneurship. She interviewed so many moms who had started their own businesses on shoestring budgets and with no formal training that she decided to direct her efforts instead to a website where she could showcase these women's inspirational stories and inspire others to create their own ventures.
"My mission is to help mom-owned businesses grow, so it made sense to offer my audience a shop where they could buy VentureMom products and services," Hurd says. "It's a central hub for unique and innovative mom-made products."
To become a mom vendor or to shop for mom-invented products, visit venturemom.com/shop.