Northeast Children's Theater Company, which is based in Fairfield, CT, will expand to offer more shows in the 2013-2014 season as well as arts education programs in CT schools and drama therapy for pediatric patients at Norwalk Hospital.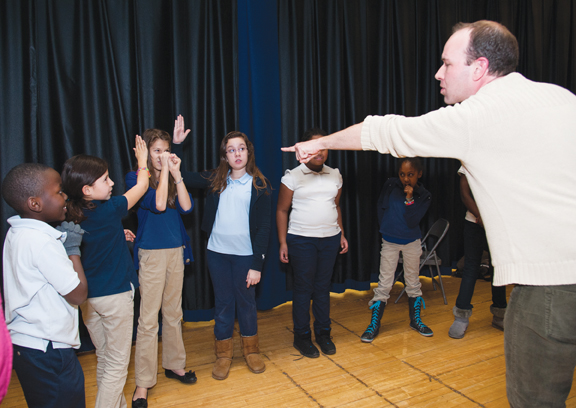 The Northeastern Children's Theatre Company will host several after-school theater programs in Bridgeport and Norwalk starting in September.
A local nonprofit organization is finding creative ways to bring live theater to kids across southwestern Connecticut. The Northeastern Children's Theatre Company, based in Fairfield, wrapped up its inaugural season in June, but it already has a full roster of new shows and programs planned for it's second season, which starts next month.
According to Tyler Paul, co-founder and executive director, the company will present four Mainstage shows between September and June, including the world premier of Jack and the Giant in the spring. It's also launching a Storybook Series that will feature three original adaptations of classic fairy tales geared for kids ages 2-5. "All of our programming is based in education. It's connected to the state curriculum," Paul says. "We're really about educating kids while entertaining them and bringing it to them in a live form."
As part of that mission, NCTC brings theater programs into several schools. In September, it will bring arts education programs to four schools in underserved communities, including two schools in Bridgeport, through the Lighthouse Program, and two schools in Norwalk, through the Carver Foundation.
NCTC has also launched a drama therapy partnership with the Department of Pediatrics at Norwalk Hospital, which includes weekly visits, monthly workshops, and special character appearances.
Northeastern Children's Theatre Company shows are held at StageOne, at 70 Sanford St. in Fairfield. For more information, call 203-822-1540 or visit nctcompany.org.