Painting with a Twist, a studio that offers painting classes for kids and adults, recently opened in Westport. The Fairfield County painting studio also offers parents' night out and painting birthday parties.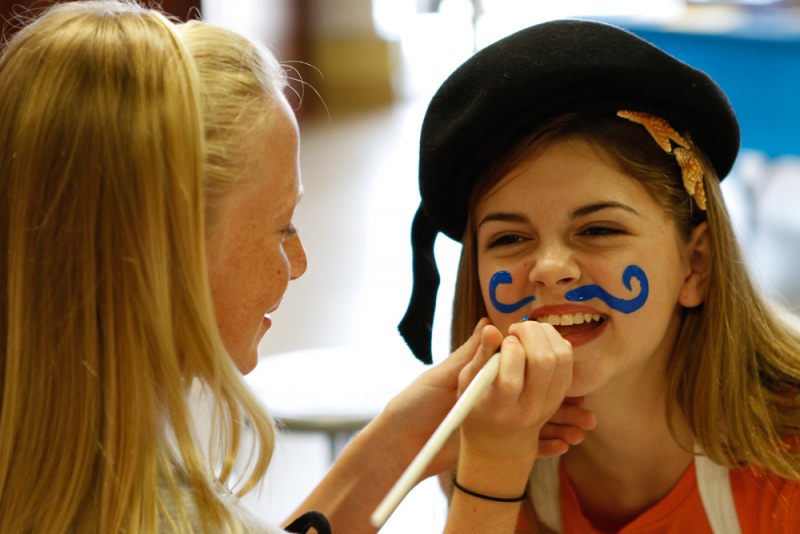 Kids can have their faces painted during birthday parties.
A painting studio that offers a relaxing get-away for parents and a fun party option for kids plans to open Dec. 7 in Westport. Painting with a Twist is a BYOB paint studio, inviting adults to bring a bottle of wine and a snack to enjoy during a painting class. Each class includes a 16-by-20-inch canvas and an instructor to walk you through step-by-step, so even those who have never painted before will leave the studio with something great.
"We love the job of being moms, but you need to take time for yourself," say owners Janice McGuire and Ellen Meehan. "Our classes are relaxing, they bring out your creativity, and when you leave here you feel so inspired."
Parents can visit the studio's website and choose a class from the calendar—each class features a different image to paint. Instead of committing to a set of classes, Painting with a Twist allows you to sign up for each class individually, further proof that they are dedicate to their "fun art, not fine art" motto. Private parties can also be booked for a girls' night out, team building, or any other event.
The studio also hosts birthday parties for children, allowing kids to pick the painting they want to work on with the help of a knowledgeable instructor. The studio can cater the event or you can bring your own treats. The studio offers off-site painting parties, too, if you wish to hold the party at a different location.