Related: top-notch children's health facility opens new ,



Yale-New Haven Children's Specialty Hospital recently opened a new location in Norwalk that employs world-class experts covering a wide range of medical specialties. Residents no longer have to leave Fairfield County to seek specialty medical services.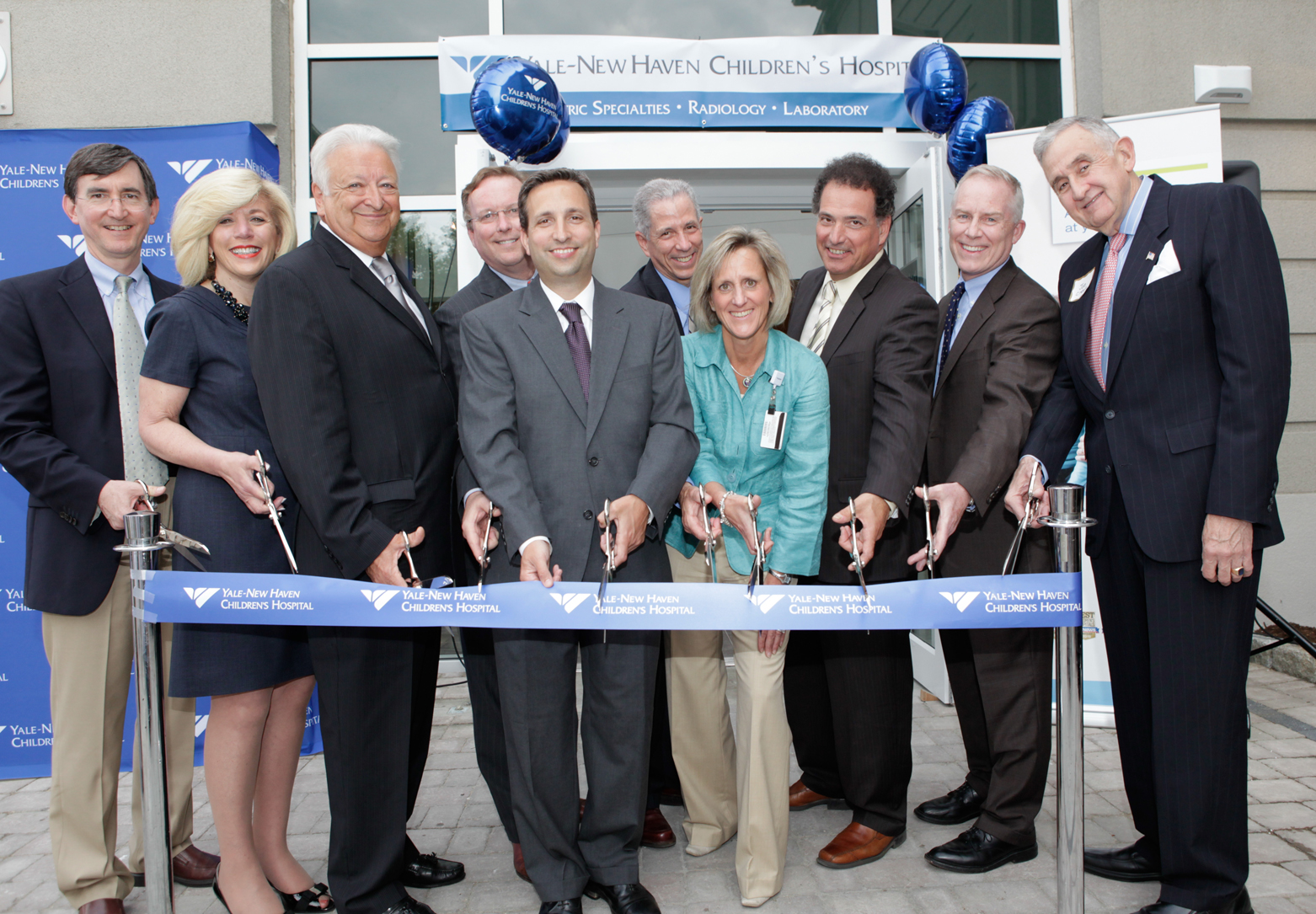 The hospital's new Pediatric Specialty Center called on hospital and Norwalk community talent to help with the ribbon cutting for the new center, which opened July 2. Pictured (left to right): James A. Brink, MD, chief, Diagnostic Radiology; Cynthia Sparer; Richard Moccia, mayor of Norwalk; Clifford Bogue, MD, YNHCH physician-in-chief; State Senator Robert Duff; Robert J. Alpern, MD, dean, Yale School of Medicine; Lynne Sherman, RN; Richard D'Aquila; Michael Cady, MD, YNHCH surgeon-in-chief; and Joseph Crespo, chairman, YNHH Board of Trustees.
On July 2,
Yale-New Haven Children's Hospital Pediatric Specialty Center
opened a new location right off of I-95 in Norwalk. This is the first pediatrics facility in Fairfield County to provide top-notch care for children in need of special services. Residents living in the Fairfield area will no longer need to leave Fairfield County to get help from Yale specialists.
Yale-New Haven Hospital is already renowned for its "cutting edge" therapies and world-class experts; now, they will be known for the convenience of their locations. The new location covers the following medical fields: adolescent medicine, cardiology, craniofacial, endocrinology, gastroenterology, hematology, neurology, neurosurgery, ophthalmology, orthopedics, surgery, and urology. In addition to these disciplines, the facility offers pediatric radiology and blood drawing services.
"There's nothing we can't offer," says Cynthia Sparer, the executive director for YNHH. The mission of this medical facility is to provide the best care to children across a broad spectrum—one that ranges from primary care to complex conditions such as neurosurgery. Physicians, nurses, specialists, social workers, and nutritionists all work together to assure parents and families that their children are receiving the right care for of all their physical and emotional needs.
---
Get Your FREE Indoor Activity eGuide!
---
More Kid's Health Articles
Ask the Expert: When to Keep Your Child Home Sick from School
Ask the Expert: What is an Enterovirus and How Can I Protect My Child?
My Gym Nanuet Receives Face-Lift Under New Owner
What You Need to Know About Enterovirus D68 (EV-D68)
M.E. Smiles Dental Hosts American Girl Doll Event

Be a good fellow parent and share this with a friend who would be interested
Local Kid's Health Sponsors



Westport Urgent Care
1045 Post Road E.
Westport, CT
203-557-8200

The next time you or your child needs a physical, ...
See Our Kid's Health Directory