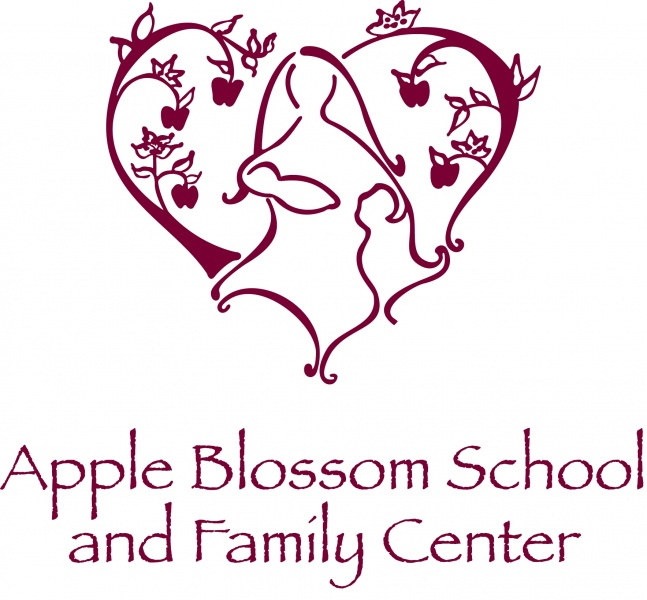 The Apple Blossom School & Family Center is based on the Waldorf early childhood philosophy of learning through play, activity, and imagination as well as the fostering of development through exposure to nature, the arts and the oral traditions of storytelling and puppetry. Located in bucolic Wilton, Connecticut, by Cannon Crossing, we offer Parent/Infant, Parent/Toddler, Nursery and Kindergarten programs as well as Arts Enrichment programs for homeschooler and Summer Programs. In addition, we support families through parenting and artistic workshops, and an active community and festival life.
Open Houses Every Tuesday Morning from 9:00 – 10:30
(RSVP at the telephone number below)
Private Tours and Information Session by Appointment
Contact Kim Carr at 203-493-4003 or kim@appleblossom.org
Give your child a Waldorf Experience this Summer. June 17 – 28: Teepees & Drums, exploring the wonderful cultures of Native American tribes. July 1-12: Bugs & Birds, in which we enter the enchanting world of our winged friends. Activities include building, gardening, cooking, puppetry, watercolor painting, crafts, circle games, and free play. An organic mid-morning snack will be provided. Led by trained Waldorf Early Childhood teachers, the program will offer children a true Waldorf experience, nourishing their physical development and striving for truth, beauty and goodness in the class environment.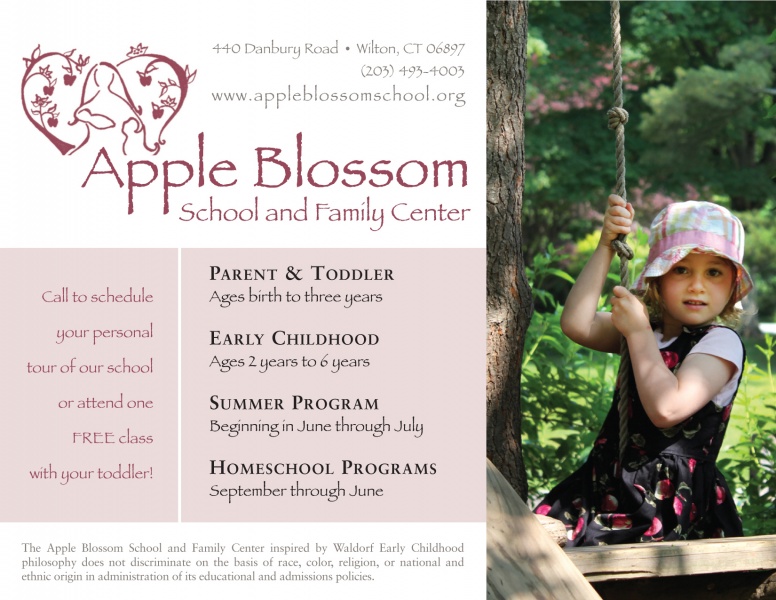 Want to learn more about this business? Send them a direct inquiry.
CHILDCARE/DAYCARE/AFTERCARE
The Apple Blossom School and Family Center in Wilton, CT, is based on the Waldorf early-childhood philosophy of learning through play, activity, and imagination. Available to enrolled children in the Under-3, Nursery, and Kindergarten classes, a new after-care program continues the care through the afternoon. Mirroring the rhythm of the morning, children will be supported by the warmth and care of the teacher while at rest and at play in our carefully designed learning environment, both indoors and out. An organic snack will be provided. One-five-day options, 8am-4pm. Contact 203-493-4003 or admissions@appleblossomschool.org.