Our Enrichment and Coaching program is for 3 to 12 year old children. Our special and unique core curriculum prepares our students to excel in school and for life outside of school. The most successful people in the world have specific skill sets that set them apart and result in success. Our Enrichment and Coaching program infuse our students with specific skill sets that they will use for a life time. Our exciting and enriching coaching themes include but are not limited to:
* Communication and Public Speaking Skills
* Financial Fitness
* Critical Thinking
* Decision-Making Skills
* Goal Setting
* Presentation Skills
* Leadership Development
* Entrepreneurial Development
* Foreign Language
* The Arts
* Study Habit Development
* Organizational Skills
* World Cultures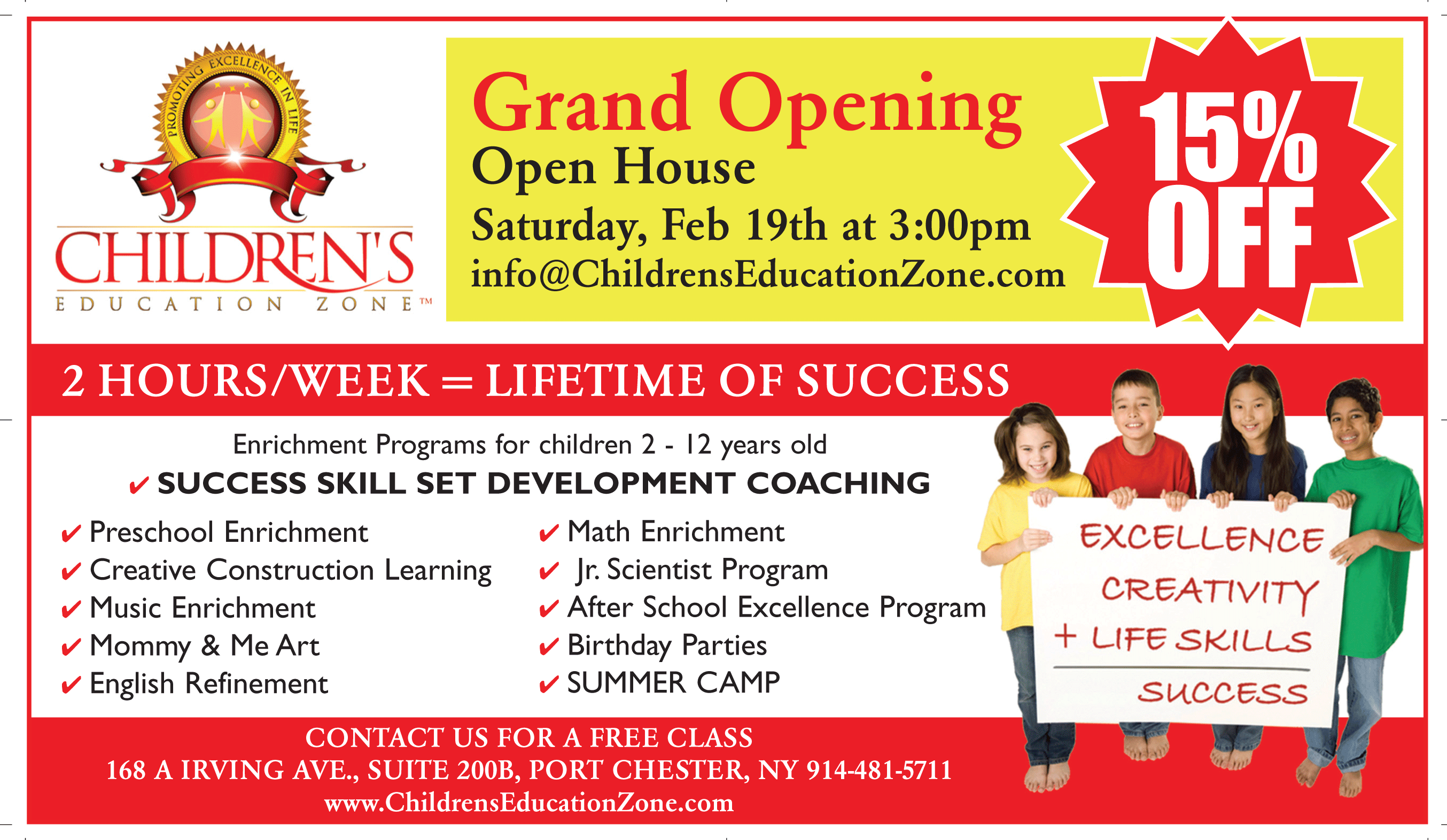 Want to learn more about this business? Send them a direct inquiry.
CAMPS-SPECIALTY
The Children's Education Zone's fun and engaging summer program sparks a child's imagination with unique theme-based activities and virtual trips. Our summer programming includes fun education time we call "Brain UploadTM" to enhance summertime learning with top-of-the-line technology, in preparation for the first day of school. We offer flexible class schedules: 8-11am, 11am-2pm, 2-5pm. We also offer pm extended day. Register now for one or all three sessions to take advantage of our early bird special! For more information visit www.ChildrensEducationZone.com or call (203) 962-1177 or (914) 481-5711.
Read More About Children's Education Zone
New Places, New Programs for Kids and Families in Fairfield County, CT - September 2010
These four Fairfield County, CT, businesses - Children's Education Zone, CLAP for Children, the Conservative Synagogue Early Childhood Center, and World Champion Taekwondo - have something new to offer children and families in the area.
UPDATE YOUR MICROSITE