Music Together classes are held in more than 2,000 communities around the world. Classes are currently offered in Fairfield, Westport, Bridgeport, New Canaan, Stamford, Wilton, Greenwich, Rowayton, and Kent by Music Together of Fairfield County. For more information, please visit www.ctmusictogether.com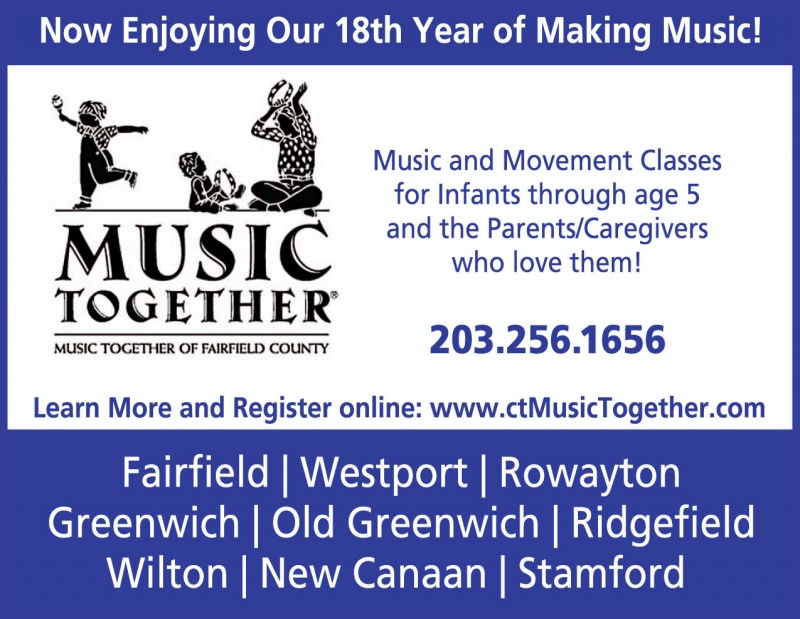 Want to learn more about this business? Send them a direct inquiry.
BACK TO SCHOOL
Music Together is an international, award-winning program with more than 2,000 locations in 40 countries. Nurture your child's natural enthusiasm for music and movement by registering for our classes! Music Together is a researched approach to music and movement, committed to helping families and caregivers discover the pleasure and educational value of informal musical experiences. Have fun singing, dancing, and playing instruments with your child, ages newborn to 5 years, while you learn how to support their musical development. We offer mixed-age, baby, and 3- and 4-year-old classes. Fall registration is now open.
Read More About Music Together of Fairfield County
Summer Activities in Fairfield County, CT
Find fun summer activities for kids in Fairfield County, CT. Use our guide to find kids classes, Fairfield County summer camps, summer programs, activities near Fairfield County, and family excursions close by. Summer activities in Greenwich, Stamford, Westport, New Canaan and the rest of Fairfield County, CT are easy to find.