The New Canaan Community Nursery School was founded in 1947 by a group of local parents and residents who were interested in providing a quality pre-school for their children. There is strong parental involvement as the school is administered jointly by the parents and the Board of Directors. Teaching staff and parents work together to develop basic policies and educational objectives. The school is non-profit and licensed under the Connecticut Department of Health.
The school has been accredited by the National Association for the Education of Young Children since 1992, which is a standard of education excellence.

Summer Camp registration begins March 2nd.

Summer Camp Session I: June 22-July 3
Theme: Ok, It's Summer, Time to get a Job!
Summer Camp Session II: July 6-July 17 Theme: Zookeepers Adventure
Summer Camp Session III: July 20-July 31 Theme: Art Exploration

For more information, or to receive an application, please contact the school. Please note that children must be three by June 1, 2009 and toilet trained to be eligible for summer camp.
Want to learn more about this business? Send them a direct inquiry.
BACK TO SCHOOL
At New Canaan Community Nursery School we believe that children learn through active exploration that takes place during their play. Our role is to provide children with developmentally appropriate experiences that will prepare them for kindergarten. Our center-based classrooms provide opportunities for children to make choices, learn to socialize, function in a group setting, and become independent and confident individuals. Our facility is specially designed for young children and offers well-equipped indoor and outdoor play spaces.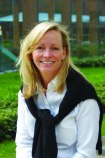 Pamela Turner is proud to be the new Director at New Canaan Community Nursery School. She has her Master's in Education from New York University with an emphasis on emergent writing, and has twelve years teaching experience at Greenwich Academy and Marymount School of New York."We firmly believe in the constructivist philosophy at our school. The Project Approach and Reggio Emilia philosophies allow the children to direct the curriculum while building their academic skills within a play based curriculum." For more information or to make an appointment to visit the school, please call.
UPDATE YOUR MICROSITE