Saf-T-Swim
Multiple Locations Nassau, Suffolk, and Little Neck
1-866-723-3794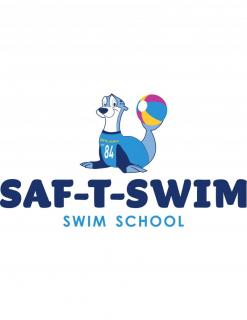 Why Choose Saf-T-Swim?
For over 35 years, Saf-T-Swim Swim School has been teaching lifesaving swimming skills throughout Nassau County, Suffolk County, and now Little Neck. The school is proud to be Long Island's #1 swim school and a leader in water safety education. With swim programs for infants as young as 4 months, beginners, and advanced swimmers, Saf-T-Swim offers swimming programs for every age and skill level. Discover why generations of Long Islanders have trusted Saf-T-Swim time and time again with equipping their little ones the essential skill of swimming.
Our Curriculum
At Saf-T-Swim, every swimmer is taught using their proprietary, progressive, and proven curriculum developed by a team of swimmers with over 30 years of experience. This curriculum allows swimmers to learn at their own pace in a comfortable warm-water environment while learning to love and respect the water.
Infant & Toddler Swim Lessons
Saf-T-Swim offers infant and toddler swim lessons as early as 4 months of age to help build confidence and comfortability in the water. Their small ParentTot classes offer a unique bonding experience for you and your baby. The program teaches vital water safety skills like breath control, floating and kicking. Tot private lessons are available as well which included 1:1 instruction. This is a great option for those looking to progress or refine skills quickly.  
ParentTot Program
In this group class baby and parent work together to develop foundational skills important to learning water safety. This class is suited for ages 4 months of age to 3 years and is up to ten swimmers per class. A parent or guardian is required to participate in lesson.
Children's Swim Lessons
Saf-T-Swim offers a variety of swim lesson programs for kids of all ages and skill levels. Whether your child is just starting to get comfortable in the water or moving on to more advanced techniques they have you covered. There is a variety of class types available ranging from small group classes featuring a 4:1 student to teacher ratio to semi-private and private lessons.
Adult Programs
Saf-T-Swim offers group and private swimming lessons for adults (16+). This program is designed for those with no swim experience or have a fear of the water. No matter your age, it's never to late to learn how to swim.
Adaptive Aquatics Program
In our Adaptive Aquatics program, we recommend swimmers start with private classes to ensure proper instruction and safety. Please fill out the questionnaire to provide us with the best information to help develop an individualized lesson plan based on the goals, interests, and abilities of each swimmer.
Pool Party
A swimming party is a great way to celebrate any time of year! Party packages include private party room, private use of indoor pool, two hours or more of fun and enjoyment, pizza, and more. Parties are perfect for team gatherings, birthday parties, and other special events.
Please send me information about Saf-T-Swim
Find More
BIRTHDAY PARTY PLACES

CELEBRATE WITH A SWIM PARTY! With certified lifeguards, a personalized party area, and comfortable warm-water pools for you and your guests, Saf-T-Swim ensures unforgettable celebrations. Their attentive party specialist takes the headache out of planning by helping you coordinate every detail, from setup to cleanup. When it's time to celebrate, our trained lifeguards will host your personalized pool party for a safe and festive celebration. Saf-T-Swim offers a variety of pool party packages ranging from two to three hours. Parties include a private party room with tables and chairs, private use of indoor pool, pizza, a special keepsake gift for the birthday child, plus much more! Best of all, their parties can never be rained out! Contact them today for more details.
Get the Best Family Activities
Sent to You Weekly!