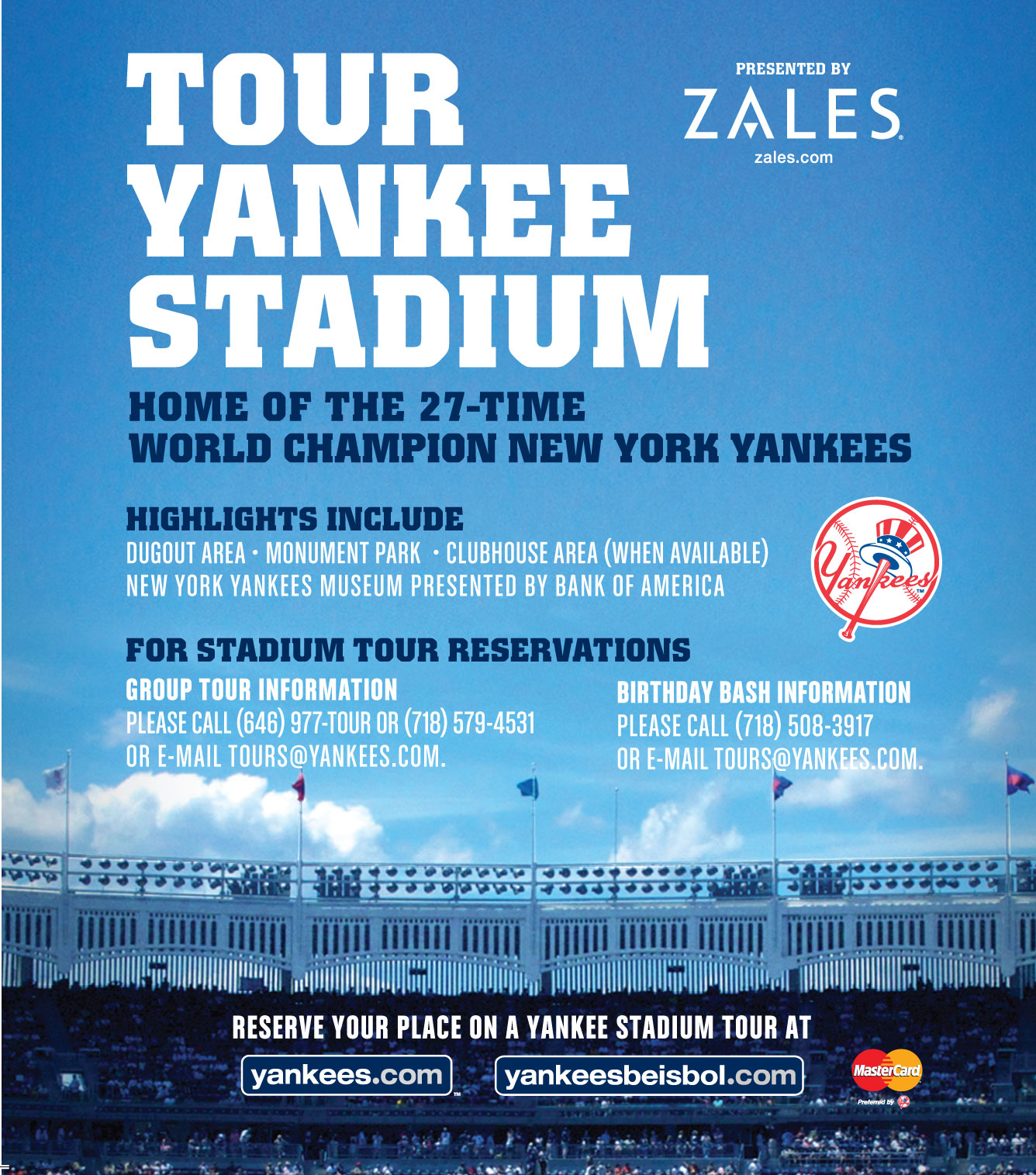 For that special fan in your life, the New York Yankees have an exciting birthday bonus to the Classic Yankee Stadium Tour.

In addition to the sites on the Classic Tour, enjoy an exclusive party in a Hall of Fame Suite, where you will witness New York Yankees legends in action with a 15-minute film short. Soda and bottled water, pizza, birthday cake and a New York Yankees promotional souvenir will cap off your celebration. The entire tour and birthday party (a minimum of 12 people is required) costs $35.00 per person.

The Birthday Bashes are booked in advance by calling 718-579-4594 or by email at lsteller@yankees.com.
Want to learn more about this business? Send them a direct inquiry.
CAMPS-OUTINGS
Come out and visit Yankee Stadium by taking a tour of the home of the legendary New York Yankees, presented by MasterCard. Walk into the New York Yankees Museum, presented by Bank of America, and view artifacts from former Yankees legends and learn about the icons who contributed to our national pastime. Visit what some consider the most exclusive area in professional sports, Monument Park. Step into the Yankees Press box and check out the views from the Bleacher Cafe. Call to be a part of baseball history.