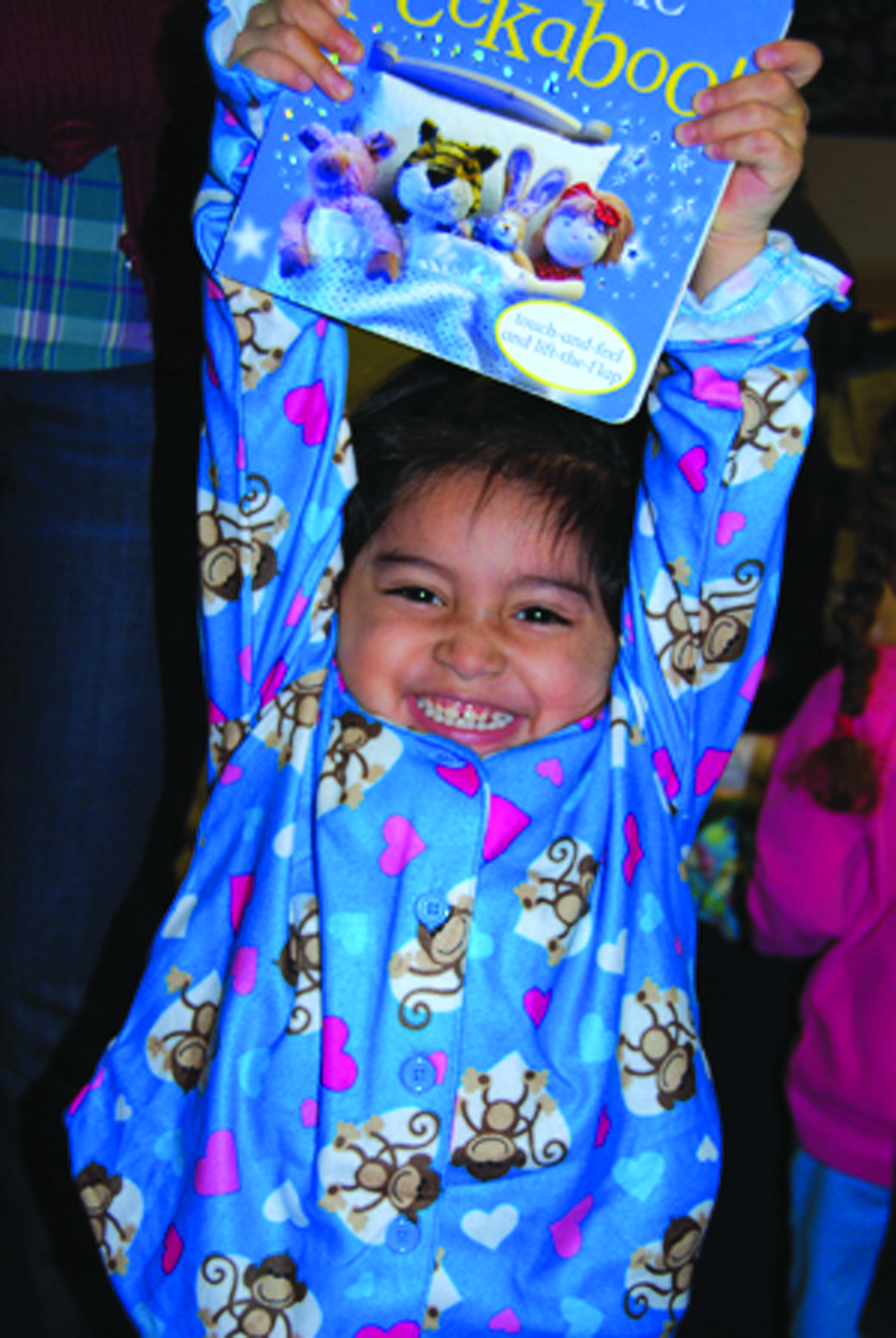 The Pajama Program, a New York-based national nonprofit that provides at-risk children with new pajamas and books, held its 10th annual Pajama Program Awards May 9 at Capitale on the Lower East Side. This year's honorees included four individuals who have demonstrated a commitment to children's literacy and whose efforts to help improve their communities have made a difference in the lives of millions.
Those recognized at the event were Judy Newman, executive vice president of book clubs and e-commerce at Scholastic; Paula Zahn, host of Investigation Discovery's "On the Case with Paula Zahn" and co-host of WNET/Channel 13's "Sunday Arts"; Laura Schroff, New York Times-bestselling author of the recently released An Invisible Thread; and Maurice Mazyck, the subject of Schroff's book. Schroff met Mazyck on the street in 1986, when he was an 11-year-old homeless panhandler. An Invisible Thread is the story of how Schroff changed that boy's life, and how he in turn changed hers. The two received a joint award from the Pajama Program for their extraordinary relationship.
The Pajama Program has been recognized as an advocate for children living in group homes and shelters, most of whom have never enjoyed the simple comfort of having a parent tuck them in at bedtime with clean pajamas and a story. The program has provided more than 1 million new pajamas and new books to children in need nationwide through its 63 chapters in 40 states. For more information, visit pajamaprogram.org. which ultimately changed the life of a child in need.