Our list of 12 fun and low-cost things to do with kids in Manhattan this March includes the annual Kids Food Festival, Easter egg hunts, Disney's new show at Madison Square Garden, a new exhibit at the American Museum of Natural History, and two fun family concerts.
March is one of those odd in-between months that's not all winter or all spring. Luckily, you won't be thinking about the weather outside when you head to one of these fun (and low cost!) events with your family.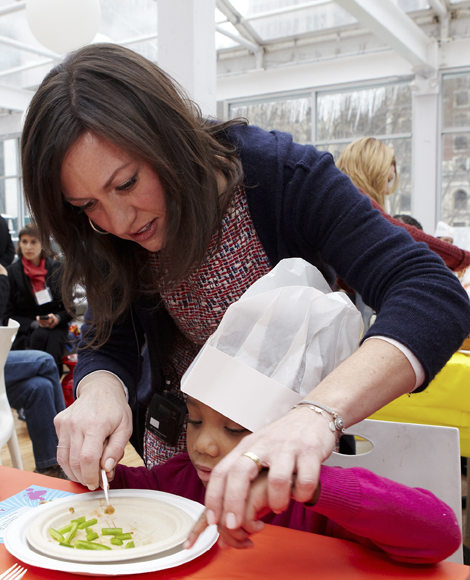 Kids Food Festival
Bryant Park, Midtown
March 2-3
It's no secret that New York City is a hotspot for foodies and health gurus alike, but thanks to the Kids Food Festival, now even the youngest city dwellers can get in on the action. Presented in partnership with Cooking Light magazine, The Creative Kitchen, James Beard Foundation, and Citi Pond at Bryant Park, the festival aims to educate families about making balanced food choices through fun and flavorful activities, and the two-day extravaganza offers a multitude of workshops and hands-on events that will entice the whole family. Entertainment includes free performances from Karma Kids Yoga, Yo Gabba Gabba, Baby Loves Disco, The Dirty Sock Funtime Band, Little Club Heads, and more, and workshops will be led by a variety of hosts including celebrity chefs Grayson Schmitz, Candice Kumai, and Jehangir Mehta. The ultimate goal of the festival is to help establish wholesome lifelong habits, while working to avert childhood obesity – a portion of the proceeds from the event even go to Food Corps, a charity that strives to give all youth an enduring relationship with healthy food.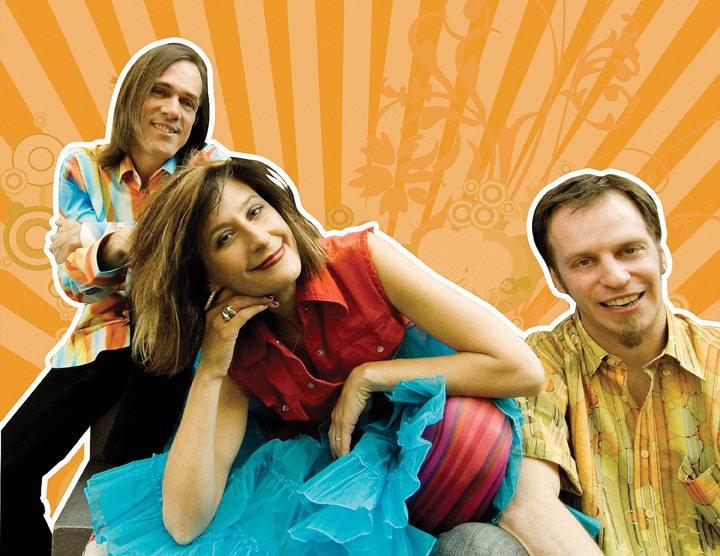 Milkshake in Concert
The Jewish Museum, Upper East Side
March 3
Kick off March with a rocking concert for family members of all ages. Milkshake, a Baltimore-based, Grammy-nominated kindie band, is celebrating the release of its fifth studio CD, Got a Minute? Known for their pop-rock style and electrifying stage presence, the Milkshake band members cite their influences as Julie Andrews, The Beatles, The White Stripes, and Bo Diddley. The band is comprised of many members, but a special trio will be performing this particular concert: singer Lisa Mathews, guitarist Mikel Gehl, and electric guitarist Michael Sheppard. Expect to hear tunes from Milkshake's new album, which includes 33 short songs—each running no longer than 2 minutes—and is inspired by a project the group members did for PBS Kids in which they created 13 one-minute songs.
The New Victory Theater, Midtown
March 1-3, 7-9
If you think your kids are too young to appreciate Shakespeare, think again! If anyone can introduce youngsters to The Bard in an appropriate way, it's The New Victory Theater. The popular venue is hosting The Acting Company and director Dan Rothenberg from Pig Iron Theatre Company to perform As You Like It for a two-weekend run at the beginning of March. Rothenberg says he took his inspiration for this particular staging from Maurice Sendak's popular children's book Where The Wild Things Are, and that the famous Forest of Arden will be designed as if "rendered by a child: messy, whimsical, full of animals personified and humans that are beastly." A funny show with a satisfying ending that celebrates healing through love, this play is a great way to begin your child's lifelong love affair with one of the greatest poets and playwrights of the English language.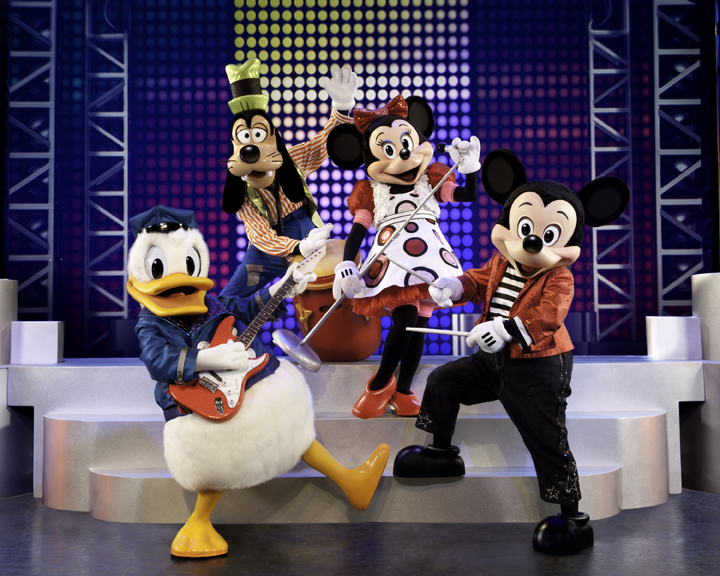 Disney Live! Mickey's Music Festival
The Theater at Madison Square Garden, Midtown
March 21-31
Mickey Mouse and friends rock out with favorite characters from The Little Mermaid, Aladdin, and Toy Story in their new touring show Disney Live! Mickey's Music Festival. Classic Disney songs are remixed with today's hits, including hip-hop, pop, swing, reggae, rock, and country tunes. There will be 25 characters total performing in this jam session fit for the entire family, and you won't be able to resist dancing, singing, and playing your air-guitar with this lively band of characters.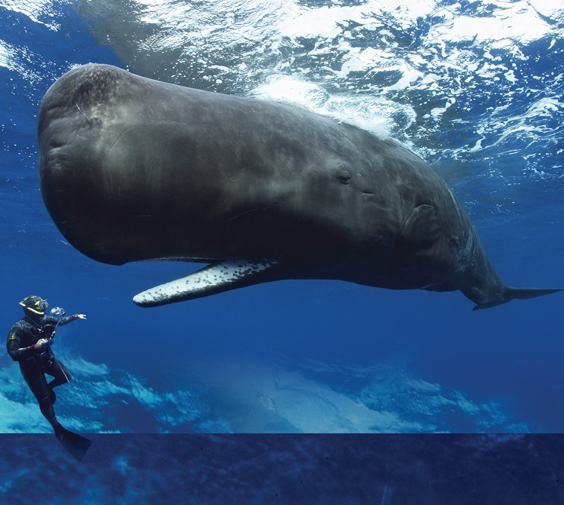 Whales: Giants of the Deep
American Musuem of Natural History, Upper West Side
Opens March 23
The newest exhibit at AMNH, Whales: Giants of the Deep, will transport visitors to the vibrant underwater world of the mightiest animals on Earth as it encourages museum-goers to explore the latest research about these marine mammals as well as the central role they have played for thousands of years in human cultures. Through a variety of interactive exhibits, kids (and their grownups, who will find themselves just as fascinated!) experience a re-created dive to the depths of the sea with a sperm whale on the hunt for a giant squid, crawl through a life-size replica of the heart of the blue whale (the largest living animal on the planet), listen to whale croons, and meet whale riders, scientists, and former whaling families. At the heart of its mission, the exhibition explores the close connections humans and whales have shared for centuries.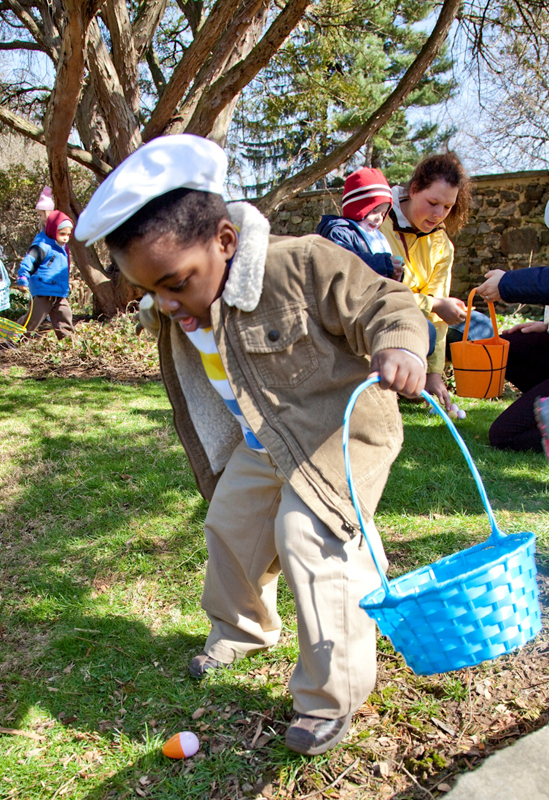 Fun Easter Events
Midtown, Upper West Side, and nearby in the Bronx, Queens
March 23-31
Easter comes early this year (March 31), but there's still just as much reason to celebrate! Even if Easter isn't your religious holiday, who doesn't have a great time decorating and hunting for Easter eggs, munching on chocolate eggs and bunny rabbits, and admiring the bonnets in the New York City Easter Day Parade? All families have their own traditions, but here are our suggestions for celebrating with your kids this year.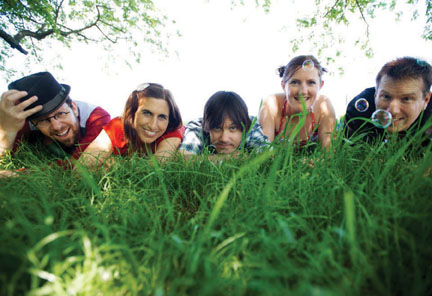 Vanessa Trien in Concert
92YTribeca, Tribeca
March 24
Singer/songwriter/educator Vanessa Trien and her band, the Jumping Monkeys, won a Parent's Choice award for their most recent recording, Bubble Ride, and have amassed a dedicated fan following known as "Nessa Groupies." Trien's music is bouncy, animated, and written with movement in mind. Her songs appeal most to preschoolers who don't mind doing the "Peacock Walk," "Train Dance," or "Bubble Ride." Trien's songs capture the curious themes that preschool kids seem interested in; those simple questions about life and the world around us that are innocent and often silly. Indeed, there's plenty of silliness here wrapped up in the mostly acoustic (think mandolins, ukeleles, and guitars) music.
More Fun
Find kid-friendly museums in NYC and beyond
Search for more fun family activities in our full calendar of events