American Eagle's children's brand, 77Kids, opened a store in Times Square full of stylish threads and fun techie extras worthy of its NYC digs.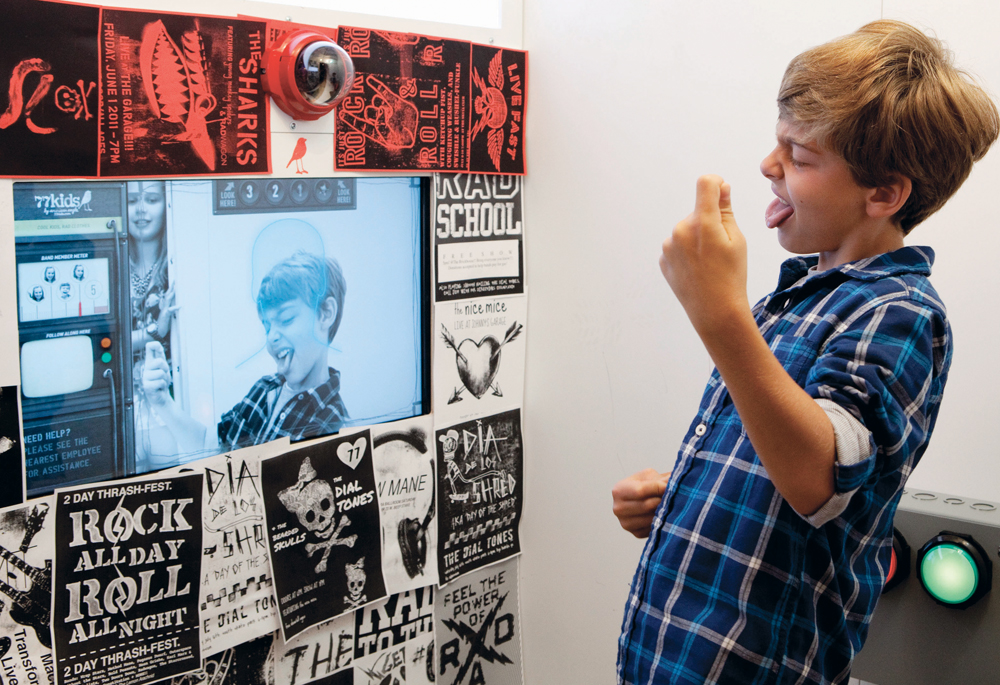 77kids by American Eagle, the children's clothing brand from American Eagle Outfitters, opened a store in Times Square this summer that features more than just clothes. The mantra of the clothing brand, "Long Live Fun," is embodied by the variety of activities the store offers.
Kids can shoot their own music videos (and e-mail them to friends), virtually try on 77kids outfits using state-of-the-art touch screens, and take photos of themselves that will appear outside the store on a 25-story exterior LED screen.
In addition to the novelty of the store itself, the clothes also reflect the brand's fun-loving style. Graphic tees and bright hoodies comprise a few of 77kids' fashion trademarks. The Times Square location also features many New York City specific items, and stylish options for edgier kids, such as a newly released cropped motorcycle jacket.
Although the clothes are made for children, the high-tech store isn't just for kids. "This is a place where both kids and parents can have a blast and get great fashion," says Chief Merchandising Officer Betsy Schumacher.
77kids by American Eagle is located at 1551 Broadway. For more information, call 212-205-7260 or visit www.77kids.com.