In a Barbie World
Barbie® Collector's "Dolls of the World" collection celebrates its 30th anniversary with a retrospective exhibit on Ellis Island this summer.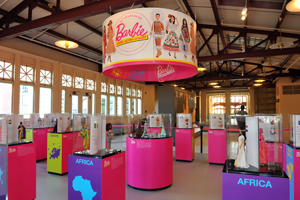 Head out to Ellis Island this month to see Barbie® Collector's Dolls of the World exhibit, in honor of the collection's 30th anniversary.
The Dolls of the World collection, which celebrates countries, cultures, and fashions from across the globe, is the longest running Barbie® doll series. Since its beginnings in 1980, the collection will reach 100 dolls this year. As part of this milestone, Barbie® is hosting several events and exhibits on Ellis Island throughout the summer, honoring cultures from across the globe.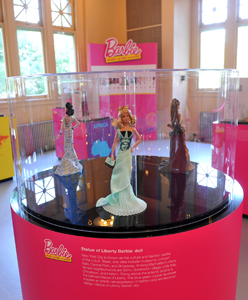 The Peopling of America Center hosts the exhibit's Vitrine of Dolls and Wall of Dolls retrospectives, both on view through August 15. The Vitrine of Dolls is a one-of-a-kind display featuring the most recognized dolls from each country in the collection. Visitors of all cultures will be able to read fun, interesting facts about each doll and country, and have the opportunity to locate their heritage through Barbie®. The Wall of Dolls is a display of more than 30 Barbie® doll images from the collection, highlighting Barbie's cultural evolution through the years. The wall features images of dolls from the 20 immigrant countries that first arrived on Ellis Island.
On August 6, the Dolls of the World come to life in a "Living Dolls" presentation at the Statue of Liberty. Models wearing traditional Barbie® costumes from around the world will show off their cultural ensembles accompanied by a multi-media presentation.
Info
What: Barbie® Collector's 30th Anniversary Dolls of the World exhibit
When: Through August 15
Where: Peopling of America Center, Ellis Island
For more information: For information on the Barbie® Dolls of the World collection, visit www.barbiecollector.com. For information about the exhibit, call 212-561-4500 or visit www.peoplingofamerica.org or www.ellisisland.org.