SEE OUR MOST RECENT HEALTH & WELLNESS GUIDE FOR MANHATTAN FAMILIES
---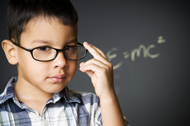 In this comprehensive guide to family health and wellness services in Manhattan, you'll find pediatricians and doctors, dentists, hospitals, medical centers, gyms, sports programs, and more, all in the New York City area.
74TH ST. MAGIC
510 E. 74th St
(212) 737-2989

74th St. MAGIC offers classes in music, art, gymnastics, cooking, science and preschool alternatives, as well as a Summer Days Camp and customized birthday parties. Sharing a building with Epiphany Community Nursery School, children will find state-of-the-art classrooms, a baby gym and a fully-equipped full-size gym, a terrific party room and outdoor rooftop playground. Our mission is to help children gain confidence, independence, and knowledge while cultivating their curiosity and talents.

92Y MAY CENTER FOR HEALTH, FITNESS, AND SPORT
1395 Lexington Ave at 92nd St
(212) 415-5710

92Y May Center has sports classes for all ages and levels. For the little ones, we have Tiny Tumblers and Tumbling Toddlers gymnastics classes. Older kids enjoy a variety of gymnastics classes and team options. Aquatics at 92Y are second to none. Polliwogs, Minnows and Guppies are classes certified by the American Red Cross for infants and preschoolers. Private and semi-private lessons offer professional one-on-one instruction. There's coaching, the Flying Dolphins Swim Team, and the Learn-To-Swim program. Basketball leagues, classes and coaching are also available for youth and teens.

ACHIEVE BEYOND
60 Madison Ave, 8th Floor
(877) 665-0999

Achieve Beyond specializes in nationwide pediatric therapy and autism services for children ages 5 and under. Achieve Beyond uses a family focused approach in providing speech therapy, occupational therapy, physical therapy, ABA/autism therapy, and psychological counseling. We strive to serve our patients and their families by providing services and evaluations support in their predominant language, at both the home and community settings.

APPLE SEEDS
10 W. 25th St
(212) 792-7590

apple seeds is a 15,000-square foot, all-in-one play space for children and families in NYC. Named "Best Music Class (songs for seeds)" by NY Magazine (2010), "Best Play Space" by NY Magazine (2008 and 2009) and Time Out NY Kids (2007), it features an indoor playground, children's classes (music, art, cooking, science, construction, dance, gym, language and more), a boutique/bookstore, salon, café, camp, birthday parties, and event space. apple seeds is a clean, safe, modern, and fun space where parents and caregivers can bring their children to play, learn, shop, and eat.

CHELSEA PIERS SPORTS AND ENTERTAINMENT COMPLEX
23rd St. and the Hudson River
(212) 336-6666

Chelsea Piers offers Manhattan's most comprehensive sports programs and school break camps for children ages 12 months to 17 years. The Field House features the largest gymnastics center in NYC, a rock climbing wall, a toddler gym, dance studios, four batting cages, two basketball courts, two indoor playing fields for soccer, and over 200 sports classes for all ages. Sky Rink features two ice skating rinks, and classes in ice hockey and figure skating. The Golf Club features 52 hitting stalls on four tiers, a 200-yard hitting fairway and putting greens. Enroll today.

CHILDREN FIRST OF MANHATTAN
1225 Franklin Ave, Ste 325, Garden City
(516) 746-2609
Dina Danzi, M.A. CCC-SLP: [email protected]
Sara Kahn, M.A. BCBA: [email protected]
Children First of Manhattan, Inc. is a dynamic agency that is dedicated to evaluating and providing the highest quality of educational and therapeutic services to children. The agency evaluates children's cognitive, social-emotional, physical development and communication, as well as provides the following services: Applied Behavioral Analysis (ABA); Speech-Language-Feeding Therapy; physical therapy; occupational therapy; special education, and parent education. In Nassau: Children First of Manhattan, Inc., contracts with the Department of Health and Committee for Preschool Special Education to serve children from birth through age five.

CHRISTINE VALMY BEAUTY EDUCATION FOR YOUR FUTURE
437 5th Ave
(212) 779-7800

Christine Valmy founded the first esthetics school in the country in1965 and her name has become synonymous with professional skin care education in the United States. We continue to be committed to helping our students realize their full potentials and achieve their greatest professional ambitions. Our graduates are able to works in spas, in salons for medical doctors and as makeup artists. They are also able to open their own salons and spas. The Valmy education allows students to become "Masters in the Educated Touch." The beauty field allows you to control your own destiny!

CITY TREEHOUSE
129A W. 20th St. (6th & 7th Avenues)
(212) 255-2050; [email protected]
Drop-in for classes or bring your playgroup for a custom class. Enjoy dance classes presented by Creation Station, yoga presented by Karma Kids and much more. City Treehouse has been recognized as Best Indoor Playspace by New York Magazine, Nickelodeon, and Urban Baby, and offers a nature-themed indoor play area that features the largest indoor water play center in New York City. Drop-in play, parties, and special packages for playgroups and unlimited family play are available. Reservations are recommended.

COLUMBUS PRE-SCHOOL AND GYM
606 Columbus Ave
(212) 721-0090

The Columbus Gym has been in operation for 22 years. Classes keep the spirit of fun while teaching children 6 months old to 12 years old. The Tiny Tot Fitness program concentrates on balance, coordination, and fine motor skills along with sports, props, and circle time. The gymnastics program concentrates on a complete introduction to basic skills using all pieces of apparatus (vault, balance beam, bars, floor, and trampoline). All classes are non-competitive and child-friendly.

CONNECT THE DOTS OCCUPATIONAL THERAPY
38 W. 32nd St, Ste 1100
(212) 290-0290

CTD is a newly expanded sensory integration clinic that provides occupational, speech and physical therapy to build upon your child's strengths and promote further independence in life's daily activities. We accept clinic-based early intervention, BOE referrals for preschool and school age, and assist with insurance reimbursement. The following are group classes offered year round: group socialization sensory classes to encourage play and sensory processing skills; 10-week Handwriting Without Tears program to give your child the extra boost to ensure classroom success; and Super Soccer Stars Special Needs.

EBL COACHING
17 E. 89th St, Ste 1D
(212) 249-0147

EBL Coaching offers individualized one-on-one tutoring for students in grades preK-12. EBL specializes in reading, writing, reading comprehension, math, and study skills tutoring using Orton-Gillingham and other multi-sensory techniques. Individualized programs for students with dyslexia and attention deficit disorder are available. All programs begin with an assessment and are custom-tailored to the needs of each student. EBL also offers strategy coaches, organizational tutors, and content area enrichment.

FIDELIS CARE
(888) 343-3547

Fidelis Care, the New York State Catholic Health Plan, serves more than 645,000 members in 53 counties throughout New York State. It was founded on the belief that all New Yorkers should have access to affordable, quality health insurance. Through New York State's Child Health Plus, Family Health Plus, and Medicaid Managed Care programs, members are covered for regular checkups, preventive care, hospital and emergency care, eye exams, dental care, and more. For seniors, Fidelis Care also offers quality, affordable coverage through Medicare Advantage and Dual Advantage programs.

GLOGA (GLOW-IN-THE-DARK YOGA) AT MOOMAH
161 Hudson St, Tribeca
(212) 226-0345

Think Hayden Planetarium meets Mahatma Gandhi. A full sensory experience. Children learn how their bodies work while exploring ideas about compassion, kindness, gratefulness, and love. Classes relate to topics like the elements, senses, colors, animals, planets, organ functions, emotions, and the total energy of the season. Some days they'll visit an imaginary forest, other days they'll go underwater to discover water world and sea creatures. Classes include yoga postures and exercises, breath work, mantra, mudras, and sound vibration. Call for class times.

HANSON PLACE ORTHODONTICS
One Hanson Pl, Ste 707, Brooklyn
(718) 622-2695

Adults, children and adolescents are welcome. Featuring SURESMILE®, which cuts orthodontic treatment time by almost 40 percent compared to traditional braces. This brand new state-of-the-art treatment uses robotic technology, 3-D imaging and custom-made archwires for each patient, allowing for the most predictable results, shorter treatment, less office visits, and enhanced patient comfort. We also have Invisalign® and other treatment options all at affordable prices. We accept most insurances. Located in the Clock Tower building, next to Atlantic Avenue railroad, subways and buses. Easily accessible from Brooklyn, Manhattan, Queens and Long Island.

JCC THERAPEUTIC NURSERY
Kaplen JCC on the Palisades
411 E. Clinton Ave, Tenafly, NJ
(201) 569-7900 x1497; [email protected]
Unique parent-child program for bright preschool children with special needs, who have language disorders, emotional disturbances (including selective mutism), learning disabilities, attention deficits, or autistic behaviors (including PDD and Asperger's Syndrome). Developmental and communication-based curriculum. Speech-Language, Occupational Play Therapy, parent counseling and a parent support group is offered. Intensive social skills curriculum prepares our students to participate successfully as they become ready in mainstream settings. Approximately 80 percent of our students have entered some form of mainstream setting upon graduation.

JODI'S GYM
244 E. 84th St; (212) 772-7633
25 Hubbels Dr, Mt. Kisco; (914) 244-8811

Jodi's Gym has been providing New York kids the highest level of fun and fitness for 29 years! Their step-by-step, no fail approach ensures that every child feels a sense of accomplishment. From the tiniest tumblers to advanced gymnasts (6 months-12 years old), there is something for everyone. They offer mommy and me gym, gym and music classes, preschool gymnastics, school-aged gymnastics, Motion Evolution, dance, Krazy Kool Creations, summer and holiday break camps, free monthly perks, free open playtime, play groups, private lessons, and the best birthday parties ever.

JOFFREY BALLET SCHOOL
434 Ave of the Americas, 3rd Floor
(212) 254-8520

Joffrey Ballet School transforms passionate dance students into versatile, individualistic artists able to collaborate and evolve fluidly in a fast-changing society. We offer a complete program for pre-professional students or Trainees, a full curriculum for young dancers, and open classes for professional level and adult beginners. Whether you're interested in a professional career or simply looking to dance for fun, Joffrey School provides a positive, nurturing learning environment for students of all levels and abilities. Programs: children's - ages 2 1/2-7, young dancer - ages 7-8, pre-professional trainee - ages 14-24, adult/open-ages 18-80.

THE LITTLE GYM - NEW YORK
2121 Broadway, 2nd Floor
(212) 799-1225
The Little Gym is an exercise and motor development center for children, offering gymnastic classes, sports skills development, dance, cheerleading and karate classes for ages 4 months to 12 years in a loving, non-competitive environment. Qualified instructors implement programs designed to build self-esteem and confidence. An emphasis on music and fun encourages both physical and emotional growth. The Little Gym also offers summer camp, holiday camp, Parent Survival Night and awesome birthday parties.

LUDLOW, WENDY LCSW
(646) 213-0294

Other therapies not working? Get results. Ms. Ludlow is the founder of Therapy with a Twist, a practice specializing in cognitive behavioral play therapy for children. Who said therapy was all work and no play? As an expert and published author in the field of play therapy, Ms. Ludlow uses researched modalities to support children and teens onto a path of confidence, emotional security, behavioral competency, and overall success. Parents and children are treated as real people in a lighthearted, non-judgmental and professional atmosphere. Call for a free phone consultation.

MAKING MILESTONES
East 65th St, West 92nd St, and 1841 Broadway, Suite 507
(212) 249-2588

Making Milestones is a pediatric therapeutic facility that was created by two therapists, Lori Golden, a Speech Language Pathologist, and Robin Bump, a Physical Therapist, in September 2002. Lori and Robin have created a fun environment where children can have their therapeutic needs met by caring and knowledgeable therapists. Making Milestones offers individual Occupational Therapy (OT), Physical Therapy (PT), and Speech and Language Therapy services, as well as socialization groups and sports classes for children with special needs. Some of their specialties include sensory integration, Autism spectrum disorder, developmental delays and socialization issues.

MANHATTAN BRIDGE ORTHODONTICS
145 Canal St, 2nd Floor
(212) 274-0477

We offer braces for children and teens in a friendly, professional, and clean environment. Dr. Jenny Zhu is a Columbia University trained orthodontic specialist. We understand that parents and kids have busy schedules which is why we're open late on weekdays, all day on Saturdays and Sundays, and offer dependable appointment times. We're conveniently located in downtown Manhattan close to all major public transportation. Insurances accepted and interest-free payment plans are offered. To find out more about us and to read reviews written by our patients, please visit our website.

MANHATTAN YOUTH & THE DOWNTOWN COMMUNITY CENTER
(212) 766-1104

Tribeca's home for early childhood, school-age, teen, adult, and senior programs. Sign up for after-school, swim lessons, art and ceramics classes, tumbling, dance, sports and fitness, filmmaking, music production, and much more. Join the Downtown Community Center as a member and take advantage of Family Swim, lap swimming, free early childhood classes, adult fitness, and yoga. Find out more at the website.

NYC RACQUET SPORTS
157A W. 35th St. (Broadway & 7th Ave)
(212) 695-5353

NYC Racquet Sports has exploded onto the scene as the city's newest and most exciting racquet shop in decades! Located in the heart of Herald Square, NYCRS offers a perfect selection of racquets (all sports), clothing, footwear, and accessories with an expert staff to guide you. Whether you're looking for a new racquet, need stringing, or want advice on grips, strings and accessories, we work to ensure that you get everything you need for your game. Hours: Monday-Friday 8:30am-7pm and Saturday-Sunday 10am-6pm.

OPEN SESAME KIDS
Suzanne Grady, DDS
Presidential Towers, 315 W. 70th, Suite 1J
(212) 874-1200

Welcome to the office of the Open Sesame Kids Dentistry, a leading pediatric dental practice. Superior oral health is vital for a child's development, and we're here to help every step of the way. We're committed to making your child's first dental visit a pleasant and comfortable one. We understand the importance of establishing a good oral hygiene regimen early in a child's life, and we provide children with the necessary knowledge and treatment to maintain a healthy smile. In practice since 1998, we strive to make this new journey a fun and rewarding experience.

PEDIATRIC DENTISTRY
305 E. 55th St
(212) 755-3355

Our child-friendly office, conveniently located in midtown, creates a positive dental experience for you and your child. We focus on establishing oral health habits that last a lifetime, with education and prevention as our primary tools. Also featured are digital, low-radiation radiography; videogames; friendly staff; and a relaxed atmosphere where we take the time to focus on each child individually. We offer weekend hours, are available for emergencies, and have an orthodontist on staff.

PHYSIQUE SWIMMING SUMMER DAY CAMP
(212) 725-0939

Physique Swimming offers a variety of classes taught by certified and experienced instructors. Small class size allows for an individual approach to each swimmer's needs. The program is designed for swimmers to move to higher levels of instruction as they improve their swimming techniques. If you should have any questions about placement, how classes are taught, feel free to call or e-mail us. Physique swimming has six locations in Manhattan and a summer swim camp in Battery Park City.

PURRO, STACEY LCSW
19 West 34th St, PH Suite
(917) 209-3245; [email protected]
Services provided include: adult, child and family therapy, and advocacy for children with special needs. Stacey will work with families to offer strategies to help optimize their child's strengths and assist families with children returning to school to cope with issues such as separation anxiety, transitioning, socialization, classroom routines, and behaviors. Therapy will allow a place for creativity and structure to meet, helping children to feel important and not differentiated by their special needs.

THE SEAVER AUTISM CENTER FOR RESEARCH AND TREATMENT
One Gustave L. Levy Pl, Box 1668
(212) 241-0961; [email protected]
The Seaver Autism Center offers comprehensive assessment & care for people with autism spectrum conditions. Thanks to state-of-the-art research in genetics, neurobiology, and clinical care, we continue to make breakthroughs in understanding the underlying causes of autism and developing cutting-edge treatments. Current research endeavors include large-scale genetic studies as well as research on novel & conventional approaches to improving socialization impairments. Please visit us on the web (www.seaverautismcenter.org) or follow us on Facebook (Seaver Autism Center).

THE SINGULAR PARENT
80 East 11th St, Ste 208
(845) 551-1919; [email protected]
Rather than offer a cookie cutter approach to discipline, Miriam works with parents to determine the best approach for the parents' style, the child's temperament, and the issues they face. Services include individual coaching and family mediation. Call to determine which service might be best for your family. Miriam has MA's in education and in psychology, and has been trained in family coaching, mediation, and counseling.

SOCCER BY COACH FHER PROGRAM
130 Seventh Ave #128
(917) 650-3008

Soccer by Coach Fher provides New York children the best level of fun and fitness. Children develop strength and self-confidence in an atmosphere where the philosophy is "learning while having fun." Children will learn many creative ways of bending, stretching, and balancing. We are a pioneer soccer program that offers Spanish classes. We welcome private groups; we have the best option if you want us at your child's school as well. Please contact us for our school's flat rate. Birthday parties also available.

SWIM SWIM SWIM I SAY (TM)
(917) 902-3184

The upper Manhattan/Harlem area now has a swimming program with a staff of certified, experienced and enthusiastic instructors. We offer swimming lessons for tots, children, and adults. In addition, we developed a stroke correction clinic and the only "Fear of Water to Loving the Water" swimming curriculum. Learn to swim from a staff that has taught New York City public school students water safety. Why venture downtown, when you can do it in upper Manhattan?

VILLAGE OBSTETRICS
212-741-2229

The Village Obstetrics office of Jaqueline Worth, MD, George Mussalli, MD, and midwife Nancey Rosensweig provides a unique, unhurried, and personal approach to childbirth services and holistic well-woman gynecology. The physicians provide comprehensive personalized pregnancy care and Nancey's services include yearly gynecological examinations for women of all ages, family planning counseling (contraception and preconception), and postpartum recovery and support for breastfeeding issues.

WILD, RENEE DDS
67 Hudson St
(212) 566-7655
Welcome to our office! Dr. Renee Wild has created a magical dental experience to meet all of your needs and the needs of your children in a gentle, caring environment. You will be amazed at how your children will love to visit Dr. Renee, who has been practicing pediatric dentistry in Tribeca since 1995. She is happy to announce the addition of her associate, Dr. Menka Sinha, who is now seeing our teens and our parents.