City Harvest hosted a culinary star-studded event April 24 at Cipriani 42nd Street in Midtown. The annual auction and awards ceremony, titled An Evening of Practical Magic, honored individuals and organizations who have gone above and beyond in their commitment to fighting hunger and raised $376,000 to benefit City Harvest, which delivers food to hungry New Yorkers. One item in the auction, an exclusive dinner for 20 prepared by Le Bernardin chef Eric Ripert, sold for $200,000.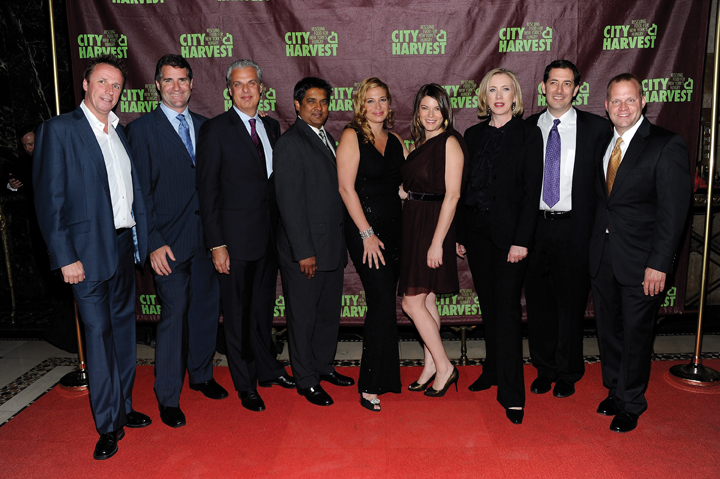 Left to right: Marc Murphy, Michael Anthony, Eric Ripert, Floyd Cardoz, Donatella Arpaia, Gail Simmons, Jilly Stephens, Kerry Heffernan, and Ben Pollinger; Courtesy City Harvest
Guests at the gala included celebrity chefs Marc Murphy, David Burke, and Gail Simmons along with top restaurateurs like Donatella Arpaia. Danny Meyer and the chefs from the Union Square Hospitality Group were honored for their philanthropic efforts. The group has helped raise money and awareness for City Harvest's mission for more than two decades, and its restaurants, including Union Square Cafe, Gramercy Tavern, Blue Smoke, and Shake Shack, donate their leftover food to the organization, which then distributes it to more than 1 million hungry New Yorkers each year.
For more on City Harvest and its mission, visit cityharvest.org.