Looking for fun and affordable family events in NYC? We've put together a list of the best things to do with kids in Manhattan this February, from Valentine's Day concerts to Kids' Night on Broadway, Sesame Street Live, a groovy Gustafer Yellowgold show, the 50th anniversary of "A Wrinkle in Time," a dance concert and pow-wow, a soccer-inspired show, and sledding in the parks.
For even more upcoming family events in NYC, search our full calendar of events.
Celebrate Valentine's Day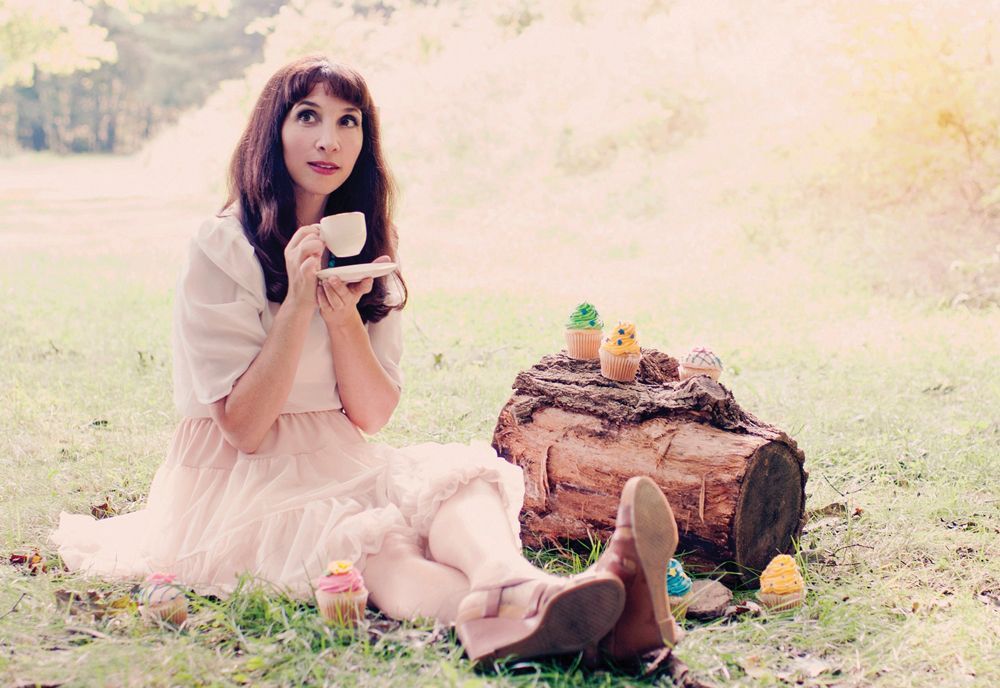 Valentine's Day may be a Hallmark holiday, but you have to admit there's something wonderful about a day that encourages you to remind your loved ones how much you care about them. And what better way to do that than through music? Grab the little one you love and groove together at one of these festive events:
February 5:
At Monkey Monkey Music with Meredith Levande, the NYC-based musician/educator will play old favorites and new songs from her CD "What Are the Odds?" Special Valentine's Day cards and goodies will be handed out after the show. A portion of proceeds will benefit Children of Promise, NYC.
February 12:
Closer to the 14th, the Bari Koral Family Rock Band will perform an interactive Valentine's Day-themed concert celebrating the release of the band's sophomore CD, Anna and the Cupcakes. The CD will be available for purchase, and each purchase includes a free cupcake.
Join Little Club Heads' Valentine's Jam and sing along to a live DJ and other special performers. The afternoon's entertainment will also include face painting, clowns, a balloon twister, cartoon characters, and games.
February 13:
It Could Happen to You is a celebration of love in all its confusing, redeeming glory. Hear tunes ranging from American Songbook standards to brilliant and quirky songs by current indie songwriters, all featuring the ever-complicated, ever-simple story of what we go through when love happens to us. It stars singer/songwriter, pianist, and two-time Tony nominee Bob Stillman, joined by several genre-blending vocalists and musicians.
January 27 – February 5
A tradition since 1976, the Thunderbird American Indian Dancers troupe will bring together peoples from the Northwest Coast, Southwest, Plains, and Arctic regions for a two-week Dance Concert and Pow-Wow in Manhattan. This annual event serves as a joyous reunion for Native peoples nationwide, an opportunity for the non-Indian community to voyage into the philosophy and beauty of Native culture, and a fundraiser for college funds for needy Native American students. Highlights of each two-hour performance include storytelling, singing, and many different types of dance (the audience will be invited to join in the Round Dance, a friendship dance, at the end of each performance). Pageantry is an important component of the event, and all participants will be elaborately dressed. Throughout the performance, all elements will be explained in detail by the troupe's director and emcee Louis Mofsie (Hopi/Winnebago).
February 5-9
Growing up in the great NYC, our kids have easy access to countless awesome experiences—some more affordable than others. The cost of bringing the whole family to dinner and a Broadway show is a luxury many of us can't comfortably fit into our budgets (come on, Economy!), but seeing your little ones' eyes light up the first time they experience the Great White Way's wonders is a can't-miss part of a New York childhood. Sure, there are discount tickets, but it's tough to tell just where you'll be sitting when you get to the theater. Enter Kids' Night on Broadway, February 5-9, when kids ages 6-18 can see a participating Broadway show for free when accompanied by a full-paying adult. This year, more than 25 Broadway and Off-Broadway shows are participating, from The Lion King to How to Succeed in Business Without Really Trying, which will star actor/musician/heartthrob Nick Jonas, Kids' Night's 2012 national ambassador. During the event, kids also get to dine for free at many fabulous Times Square restaurants, and parents get discounted parking rates.
February 11
It's hard to believe, but it was half a century ago that NYC-born author Madeleine L'Engle introduced the world to A Wrinkle in Time and the unforgettable Murry family. Join the official 50th Anniversary Celebration for the iconic novel, honoring its legacy and its groundbreaking author, who wrote more than 60 books in her lifetime, including four more in the Time Quintet series. An all-star cast of writers and actors, including award-winning novelist Rebecca Stead (When You Reach Me), R.L. Stine (Goosebumps), Katherine Patterson (Bridge to Terabithia) and Lois Lowry (The Giver), will read from and discuss the 1962 Newbery Medal-winning classic. The discussion will be moderated by New York Public Library children's librarian Betsy Bird, and the event will include a special introduction by children's book historian Leonard Marcus. Excerpts from the book with be performed by Jane Curtin (3rd Rock from the Sun) and others.
February 11-12
Gustafer Yellowgold debuts an all-new, out-of-this-stratosphere show, Gustafer Yellowgold's Golden Heart Symphony, alongside creator Morgan Taylor and The Chelsea Symphony at Symphony Space.
February 10-26
Escape the February freeze and bask in the bright sunshine of a sizzling South American celebration that blends the exhilarating rhythms of Rio Carnaval with acrobatics and soccer-inspired street dance. In Brazil! Brazil!, a team of stunning singers, dancers, and musicians is joined by Brazil's national freestyle football champion, Arturo, bringing a superstar display of athleticism and talent to this euphoric production. Lightning-fast flips and footwork, magnetic capoeira, and infectious, non-stop drumbeats create a happy and highly contagious case of futebol fever.
February 16-26
Sing and dance along with Elmo, Abby Cadabby, Big Bird, and all your favorite Sesame Street friends at Sesame Street Live: 1-2-3…Imagine! This high-energy musical will transport you to faraway places as Ernie captains the high seas, Elmo dances to the rhythm of the African rainforest, and Bert meets an octopus who has the blues. It's a story of adventure and fun that teaches children they can be anyone, do anything, and go anywhere with the power of imagination. Get there early to experience Play Zone, where kids can sit in Big Bird's nest, pop up in Oscar the Grouch's trashcan, twirl in Zoe's dance studio, and visit Elmo's World. (And you never know who will make an appearance!)
When the Snowflakes Fly...
When the snowflakes fly, head to one of the city slopes below for some spectacular sledding.
Carl Schurz Park: 89th Street and East End Avenue, lawn north of Gracie Mansion
Fort Tryon Park: Billings Lawn (enter the park from its southern end on Margaret Corbin Circle where Cabrini Boulevard and Fort Washington Avenue converge)
Highbridge Park: By the ball field at 174th Street
Morningside Park: 110th, 113th, and 122nd Streets at Morningside Avenue
Riverside Park: Riverside Drive at 103rd Street
St. Nicholas Park: 135th Street and St. Nicholas Avenue