One of this summer's biggest family movies will come to life this month at New Jersey's Prudential Center when Disney on Ice presents Toy Story 3. Get all the details on the show here.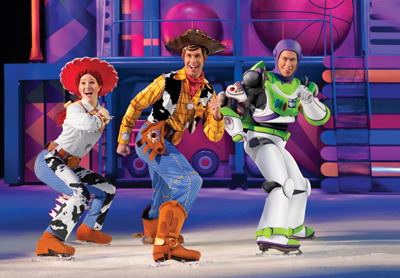 One of this summer's biggest family movies will come to life with Disney on Ice Presents Disney/Pixar's Toy Story 3. Take the short trip to the Prudential Center in Newark this month to watch Woody, Buzz, Jessie, and the whole gang as they embark on new adventures at Sunnyside Day Care and meet new characters like the cuddly but devious Lots-o'-Huggin' Bear and his menagerie of minions. The show will feature favorite scenes from the movie, including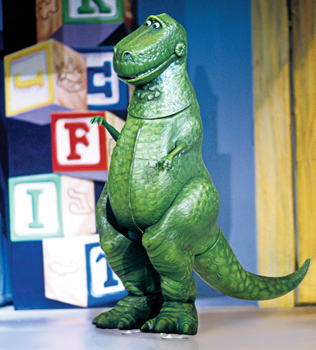 Woody's well-meaning reprogramming that accidentally turns Buzz into a Spanish-speaking, smooth-talking Don Juan bent on stealing Jessie's heart. Cheer the toys on as they band together to escape Sunnyside and return to their true home with Andy, a mission that takes them on an action-packed adventure full of humor and friendship.
The show will also include memorable moments from Toy Story and Toy Story 2. Buzz will battle it out with the Evil Emperor Zurg, while Jessie, Woody, and his ever-loyal mount, Bullseye, will lasso up some Western-style adventures on the set of Woody's Round-Up. And, of course, you'll see more of the series' other loveable characters, including Rex, Slinky Dog, Ham, and Mr. and Mrs. Potato Head.
The Prudential Center is located two blocks from Newark's Penn Station and is easily accessible via NJ Transit, PATH, Amtrak, car, bus, or light rail.
Details
What: Disney on Ice Presents Disney/Pixar's Toy Story 3
When: November 17-19 at 7:30pm; November 20 at 10:30am, 3pm, and 7:30pm; November 21 at 1pm and 5pm
Where: Prudential Center, 165 Mulberry Street, Newark, NJ
How much: $20 and up
For more information: 973-757-6000; www.prucenter.com; www.disney.go.com/disneyonice
Also see: Manhattan's November calendar highlights for kids and families
And for even more family-friendly events in the New York metro area, visit our Online Calendar