Visit the new Field Station Dinosaurs, an adventure park that is like a zoo with animatronic dinosaurs. The park offers many activities for the kids, including digging for fossils. They even host birthday parties.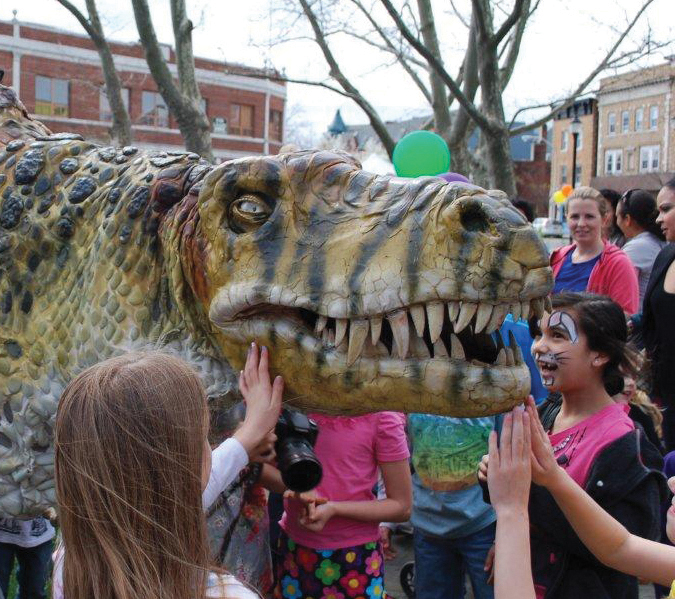 This summer, visit Field Station Dinosaurs, an adventure back in time that is a convenient 10-minute train ride from Penn Station or 25-minute drive from the Upper West Side.
"It's like a zoo," says Erica Jacobson, director of marketing for Field Station Dinosaurs, "but with life-size animatronic dinosaurs." From the ankylosaurus to the baryonyx, some of the 31 dinosaurs featured at the "zoo" are as big as 90 feet tall, and though they don't change location, they all move. One T-Rex in particular has a tendency to recoil from large groups of people, or pick one person and follow them.
Field Station Dinosaurs was built on 20 acres that, paleontologists say, was once a volcano. Under tents, kids can find various workshops and activities that are designed to facilitate a deeper understanding of our current world through learning about dinosaurs. There is also a dinosaur puppet theater with 15-foot puppets, a dig site where kids can dig for fossils, and an opportunity to put on binoculars and bird-watch. The park offers birthday party packages and plans to host an after-hours Halloween party in October that no Jurassic Park enthusiast will want to miss.