JUSTIN TUCK AND PEANUTS CHARACTERS TEACH MANHATTAN STUDENTS ABOUT GOOD ORAL HYGIENE JUST BEFORE HALLOWEEN
Related:
justin tuck
,
metlife oral health initiatives for kids
,
dental hygiene program for nyc kids
,
children's health fund oral health program
,
Healthy Kids Healthy Smiles
,
Healthy Teeth Healthy Me
,
NFL star Justin Tuck joined Peanuts characters at P.S. 19 in Manhattan to help announce the MetLife Foundation's $1.1 million donation to two important dental care and oral health initiatives for children and families in New York City and beyond.
New York Giants defensive end Justin Tuck encouraged healthy snacking during Halloween by reading "It's the Great Pumpkin, Charlie Brown" to more than 50 second grade students from P.S. 19 in Lower Manhattan.
On October 25, New York Giants Pro Bowl defensive end Justin Tuck left MetLife Stadium to join more than 50 second-grade students and a 1,613-pound pumpkin (New York State's largest) at Public School 19 in Manhattan. Tuck settled down in the pumpkin patch to read "It's the Great Pumpkin, Charlie Brown" and support a very special announcement from MetLife regarding oral health initiatives for kids.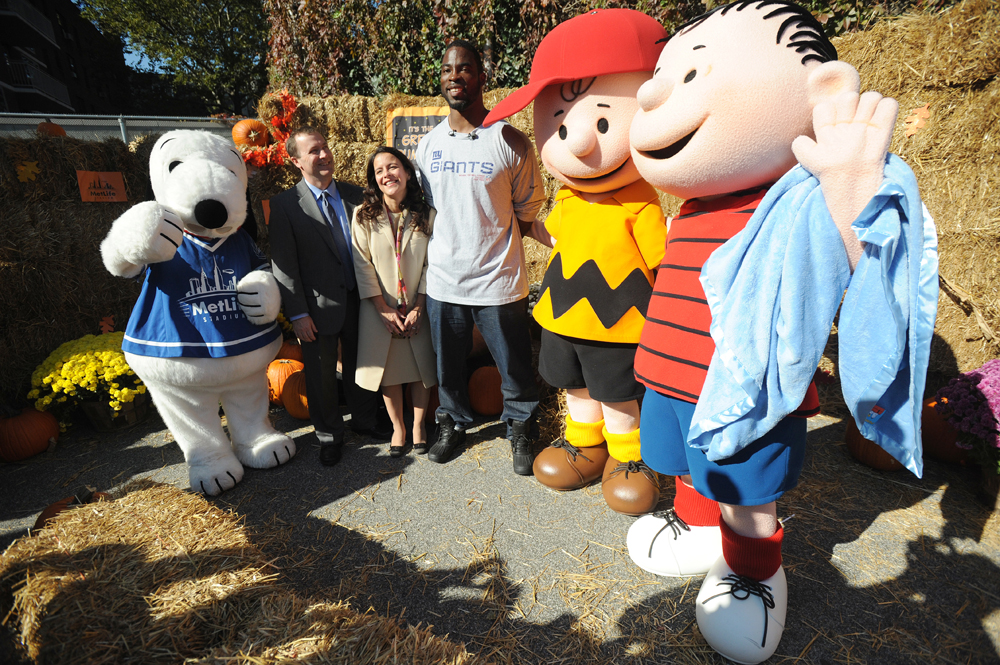 Tuck was joined by Peanuts characters Charlie Brown, Snoopy, and Linus to present the students with information about the importance of good oral health and dental hygiene in time for Halloween.
Also in attendance was MetLife's vice president of corporate contributions, Dennis White, who discussed MetLife Foundation's partnership with the Children's Health Fund and Sesame Workshop to provide direct dental care and oral health education and outreach to children and families, supported by a $1.1 million donation.
Tooth decay is among the most common chronic childhood diseases and can impact a child's ability to eat, speak, foster self-esteem and affect their ability to learn, as it can lead to school absenteeism. And in the most extreme cases, can cause infections, hospitalizations and other long-term health issues.
MetLife Foundation will provide $500,000 to Children's Health Fund (CHF) to support CHF's national oral health initiative, Healthy Kids, Healthy Smiles. With the funding, CHF programs will provide oral health care to low-income and homeless children and families primarily via mobile dental clinics in New York City, Los Angeles, Dallas and Washington, D.C. The donation will increase CHF's mobile dental clinic services in these cities by 65 percent over the previous year.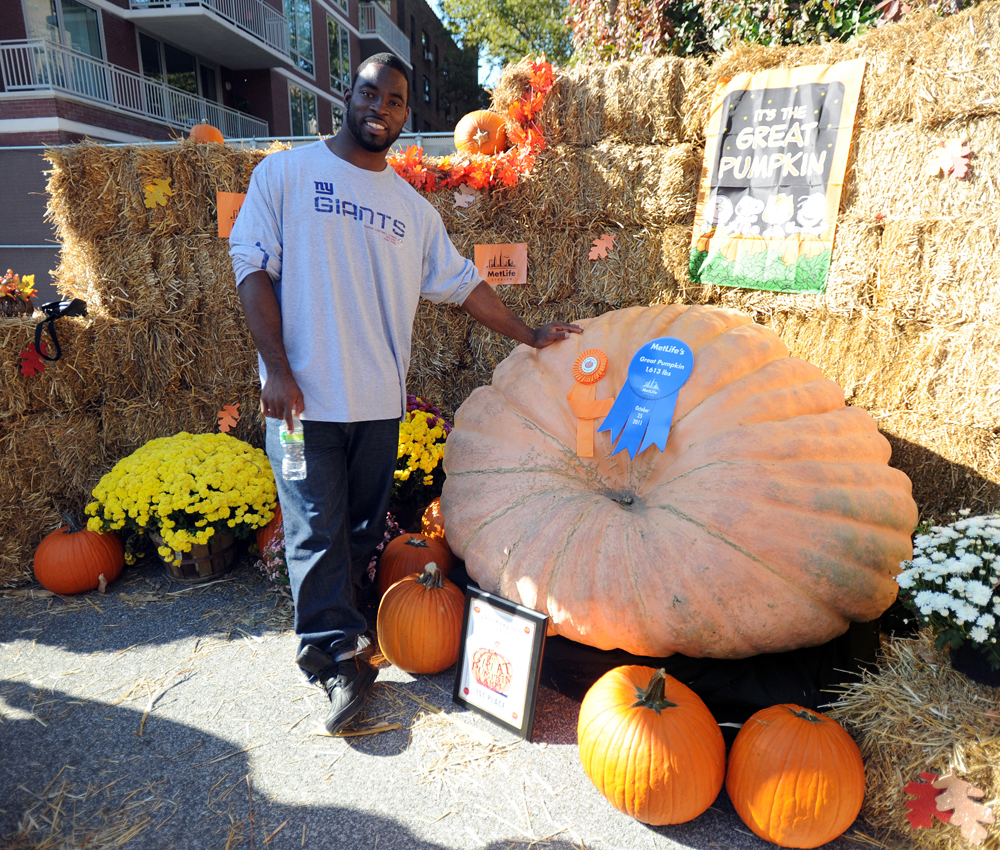 MetLife Foundation will provide an additional $600,000 to Sesame Workshop, the nonprofit educational organization behind Sesame Street, to develop Healthy Teeth, Healthy Me, a bilingual (English/Spanish) multimedia outreach initiative which leverages the power of the beloved Sesame Street characters to motivate children 2 to 5 years of age, their parents, and caregivers to care for children's oral health...early. This initiative will emphasize the easy everyday routines and habits to keep your teeth, mouth, and therefore, bodies healthy and strong. The outreach kit, which will launch early next year, will include an original Sesame Street DVD, a guide for families, public service messages, community health providers guide and online games and resources.

The grant will also support the development, production and dissemination of booklets aimed at parents, caregivers and adults to help them support and maintain their children's oral health.
---
Get Your FREE Indoor Activity eGuide!
---
More Halloween Articles Articles
7 Tips for Trick-or-Treating with Your Toddler
New Book Encourages Kids to Give Up Halloween Candy
Halloween Activities in Bucks County, PA
DIY Alien Monster Egg Halloween Decoration
Toddler-Friendly Halloween Events in Fairfield County, CT