See what's happening this month in Manhattan. We've rounded up some of the best events for families, including Valentine's Day activities, kid-friendly shows, and a Presidents' Day celebration.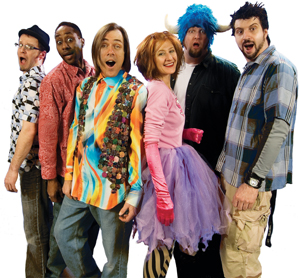 Rock 'n Roll for Kids
The Grammy-nominated hit kids' band Milkshake will bring its creative, high-energy performance to Symphony Space this month. Preschoolers and young children will learn what it means to rock 'n roll as the band jams on their guitars while singing and dancing to the beat. The music of Milkshake draws inspiration from artists such as Lennon-McCartney and Rodgers and Hammerstein, and deals with values such as family, friendship, and self-esteem. Even older fans can appreciate Milkshake's electric vibe. $25, $27 at the door; children $15, $17 at the door. February 5, 11am. Symphony Space, 2537 Broadway at 95th Street. 212-864-5400.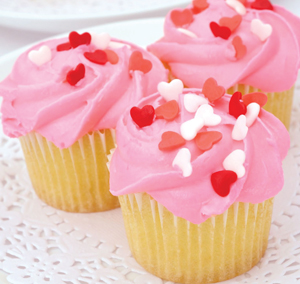 Love Who You Love
Make a special treat for a loved one at these crafty Valentine's Day-themed workshops:
Green Valentine-Making Workshop: Make unique valentines from reused and recycled materials (bring something to reuse, such as a ticket stub or photograph, and personalize your valentine). February 5 at 10:30am. All ages. FREE. Registration required; call 212-267-9700, ext. 348 or 366. Battery Park City Parks Conservancy Offices, 75 Battery Place. 212-267-9700.
Family Workshop: Who Do You Love?: Celebrate Valentine's Day by decorating a special jewelry box or picture frame for someone you love. February 10 at 1pm. $5. SONY Wonder Technology Lab, 56th Street and Madison Avenue. 212-833-7858.
Valentine's Day Card Creations: Give that special someone a structural smooch with a homemade skyscraper card. February 12 at 10:30am. All ages. $5. The Skyscraper Museum, 39 Battery Place. 212-945-6324.
Valentine Cupcakes: Make a special pink cupcake for your sweetheart. Whip up some butter cream icing and top it with pink and red fondant hearts, all while you sip on homemade pink lemonade. February 12. 9am for ages 2-4; 10:15am for ages 5-8 (dropoff); 11:30am for ages 9-13 (dropoff). $55. Taste Buds, 109 West 27th Street, 10th floor. 212-242-2248.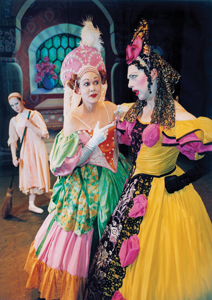 Bibbidi, Bobbidi...Ballet!
With humor, romance, and a little bit of magic, New York Theatre Ballet's Cinderella makes for a memorable show. The ballet, which generously mixes comedy with sophistication, is suitable for children as young as 3. But audience members of all ages will recognize and appreciate the beautiful costumes, characters, and settings that bring the classic tale to life on stage. NYTB is America's most popular chamber ballet, and the one-hour, condensed version of this timeless masterpiece serves as the perfect introduction for anyone to the art of ballet. $40; $35 children. February 12 at 11am and 1pm; February 13 at 11am, 1pm, and 3:30pm. Florence Gould Hall, 55 East 59th Street. 212-679-0401.
A Greener Sesame Street
Join all your favorite friends on a musical adventure as they help Elmo find a new home for his sunflower, Sunny, at Sesame Street Live' s Elmo's Green Thumb. Follow along as Abby Cadabby, Elmo, Zoe, and Telly learn some big lessons about patience, overcoming their fears, and appreciating the role that each creature plays in our ecosystem - from dancing ladybugs and beautiful butterflies to grouchy beetles that scavenge the garden floor. February 17 at 11am and 2pm; February 18 at 11am, 2pm, and 5:30pm; February 19-20 at 10:30am, 2pm, and 5:30pm; February 21 at 11am and 2pm. $15-$60. Theater at Madison Square Garden, 10 Penn Plaza. 866-858-0008. www.ticketmaster.com.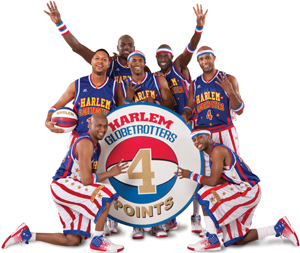 Court Jesters
The Harlem Globetrotters' 2011 world tour stops at Madison Square Garden for two shows, February 18 at 7pm and February 19 at 7:30pm. The legendary jesters of the court celebrate their 85th Anniversary of wholesome family entertainment this year with an all-new show featuring the 4-point shot. $15 and up. Madison Square Garden, 4 Pennsylvania Plaza (Seventh Avenue and 32nd Street). 212-465-5800.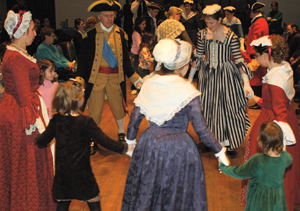 Happy Birthday, George Washington!
Bring the family to celebrate the birthday of our nation's first president as New Yorkers would have in the 19th century. During Washington's Birthday Ball, a period dance ensemble will perform traditional country dances, and then invite guests to join in for a lesson. Refreshments and tours of the museum are included. Reservations recommended. February 20, 1-3pm. All ages. $15; $10 children under 12. Mount Vernon Hotel Museum & Garden, 421 East 61st Street between First and York Avenues. 212-838-6878.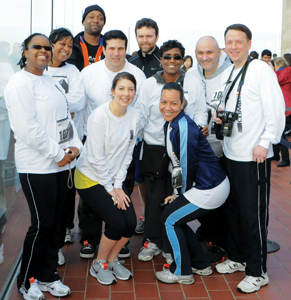 Climb for the Cause
On February 27, one thousand participants will climb 66 flights of stairs to make a difference in the lives of those affected by multiple sclerosis (MS). Climb to the Top NYC 2011 is a unique fundraising event where participants will march to the Top of the Rock Observation Deck to raise awareness and funds for MS. February 27, 6-10am. FREE for spectators. Registration: $50 by February 23; $100 February 24-26 (pending availability). Required fundraising minimum: $250; $100 for family division. For more information or to register, call 212-463-9791 or visit www.nationalmssociety.org.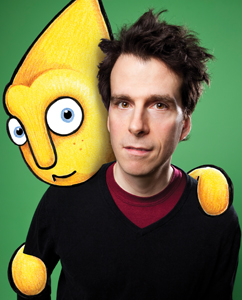 A New Show for Gustafer Yellowgold
See Groovy Gustafer Yellowgold and his creator Morgan Taylor in the world premiere engagement of Gustafer Yellowgold's Infinity Sock. The first Gustafer Yellowgold show to have a storyline, the multimedia "musical moving storybook" conceived by Taylor, an illustrator, songwriter, and musician, follows Yellowgold as he embarks upon an hilarious, mind-bending musical journey in search of the toe-end of the longest sock in the universe. Saturdays, February 26 through April 2. 11am and 1pm. $25; $20 children under 12. DR2 Theatre, 103 East 15th Street. 212-239-6200.