Check out some great activities for families happening this January in Manhattan, including kid-friendly shows and Martin Luther King, Jr. Day events.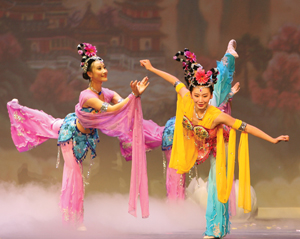 A Stunning Show of Culture
Get swept away by the vibrancy of Shen Yun Performing Arts, the world's premier classical Chinese dance and music company. This one-of-a-kind cast of talented artists utilizes a wide range of traditional music, dance, choreography, and wardrobe to entertain, inspire, and also educate the audience about more than 5,000 years of Chinese culture and history. Performance runs just over two hours. January 6-16; show times vary. $80-$300. For more information on the show, visit www.revivechinesearts.org. Performance at David H. Koch Theater, Lincoln Center, Broadway at 64th Street. 212-721-6500.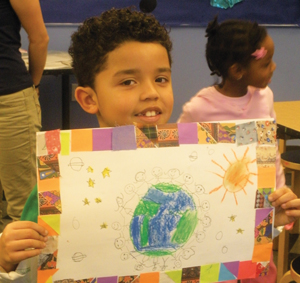 Celebrate Diversity
In honor of Martin Luther King, Jr. Day this month, we've rounded up some events that strive to teach kids the value of other cultures and a respect for diversity.
Children can celebrate diversity when they contribute to the Children's Museum of Manhattan's In Our Neighborhood Collage, which features the many different places and faces of New York City. January 15-16; 10am and 1pm. Kids can also explore Martin Luther King, Jr.'s legacy and the role they can play in making a difference in the world at Raising Citizens: Make a Difference. January 15-17; 12pm, 2pm, 3pm, and 4pm. Museum admission $10; $7 seniors; FREE children under 1. Children's Museum of Manhattan, 212 West 83rd Street. 212-721-1223.
At Celebrate the Civil Rights Movement, children can create pins and pillows honoring equal rights, weave friendship bracelets, and illustrate the story of Rosa Parks. January 16, 2-5pm. $8. Children's Galleries for Jewish Culture, 515 West 20th Street, Suite 4E. 212-924-4500.
Each year the JCC presents the powerful work of artists whose vision coincides with Dr. King's voice for justice, peace and civil rights. Don't miss Artists Celebrate Martin Luther King, Jr., January 17 at 6:30pm. Symphony Space, 2537 Broadway (between 94th and 95th Streets). 212-864-5400.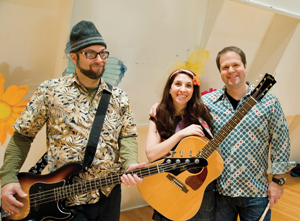 Rock On!
Catch the Bari Koral Family Rock Band in concert, where they'll perform kid-friendly, up-tempo rock songs with catchy lyrics about everything from airplanes and cars to waves and farms. There will be brunch available on site and parking nearby. January 16 at 11am. $15; FREE children under 2. 92Y Tribeca, 200 Hudson Street. 212-601-1000.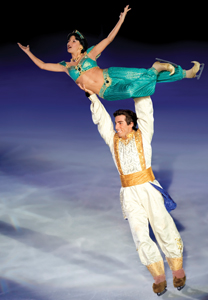 The Magic of Disney
Through artistic skating and graceful acrobatics, Disney On Ice presents Princess Wishes recreates the defining moments when seven Disney Princesses' wishes are fulfilled. With Tinker Bell as your guide, witness the inspiring stories of Ariel, Belle, Cinderella, Mulan, Jasmine, Sleeping Beauty, and Snow White as their wishes are granted and their dreams come true. Prior to each performance, families are treated to the Disney Princess Pre-Show, complimentary with ticket purchase. A Disney Princess presides over an exclusive fairytale collection of gowns and treasures from the Disney Princess stories, providing a beautiful setting for photo opportunities. January 21 at 7pm; January 22 at 11am, 3pm, and 7pm; January 23 at 11am and 3pm. $27.50 and up. Madison Square Garden, 4 Pennsylvania Plaza (Seventh Avenue and 32nd Street), Manhattan. 866-858-0008.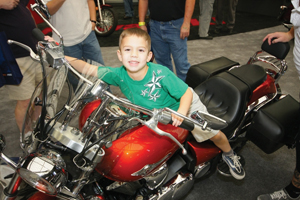 Speed Rides
See hundreds of the latest sport bikes, dirt bikes, cruisers, scooters, customs, ATVs, and an abundance of aftermarket parts and accessories at the Progressive International Motorcycle Show®. From gear heads to new riders, current or aspiring motorcyclists can immerse themselves in bike culture, talk to experts, and check out the latest gear. Plus, see stunt shows and enjoy interactive family activities, educational seminars, do-it-yourself seminars, new rider programs, and more. January 21, 12-9pm; January 22, 9am-9pm; January 23, 9am-5pm. $18-$40; $6-$25 children; FREE children under 5. Jacob K. Javits Convention Center, 655 West 34th Street, Manhattan. 800-331-5706.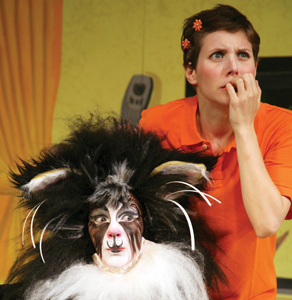 A Sweet and Silly Treat
The Omaha Theater Company, the third largest professional children's theater company in the nation, presents If You Give a Cat a Cupcake, a zany world premiere musical production based on the newest installment of Laura Numeroff's beloved If You Give A... book series. When the Cat asks his new friend, Laura, for some sprinkles, naturally they spill on the floor, and the hijinks ensue. Filled with audience participation, this show is sure to push the boundaries of the book's wonderful silliness. January 22, 11am and 2pm. $13-$27. Symphony Space, 2537 Broadway. 212-864-5400.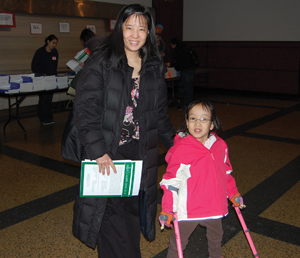 Camps for Special Kids
Resources for Children with Special Needs, Inc., will present its 26th Annual Free Special Camp Fair. Representatives from 70 New York City day camps and sleepaway camps in the northeast will be on hand to help parents and professionals plan productive summer experiences for children with disabilities. The fair will also feature information on travel programs, remedial education programs, volunteer and job opportunities, and early childhood programs. Spanish and sign language interpreters will be available. Visitors to the fair will receive a free copy of the Camps 2011 Directory. January 29, 11am-3pm. Church of St. Paul the Apostle, entrance on Columbus Avenue near West 60th Street. For more information: 212-677-4650, ext. 20.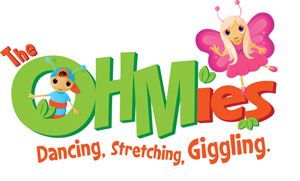 The Ultimate "Play" Date
The Ohmies: Morning Wish Garden is an interactive, Off-Broadway musical that stars Bella Butterfly and Carlin Caterpillar, two colorful characters who set out on a journey to wake up Mr. Sun so he can help make their garden of wishes grow. Along the way, they'll lead the audience in original songs and a series of yoga-inspired dance exercises, when kids can hop like a grasshopper, slither like a snake, and fly like a butterfly, all while helping The Ohmies to shake off the worries.
Performances run January 6-30. Thursday-Sunday, 11am and 1:30pm (11am only on January 6). Recommended for children ages 3-8 and caregivers. $36 (all seating is general admission). Daryl Roth Theater, 101 E. 15th Street, Manhattan. For tickets, call 212-239-6200 or visit www.telecharge.com.