Check out some great events for families happening this April in Manhattan, including Easter egg hunts, kid-friendly concerts and shows, and fundraisers where the whole family can help out.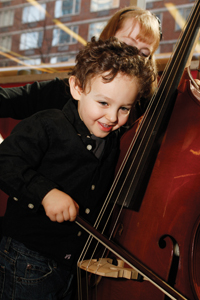 Fun with the Philharmonic
Children have a natural curiosity about music, and there's no better way to encourage their interest than by letting them experience live performances by music greats like the New York Philharmonic, which will present a Young People's Concert this month called The Ages of Music: Modern. Featuring compositions from the Modern period, including the music of Bartók and Schoenberg, the concert will address how music changed in the 20th century and where it's heading today. Prior to the performance, kids can head to KidZone Live!-an interactive music fair where they can try out instruments, play musical games, and preview the theme of the day's concert. April 2 at 2pm; KidZone Live! begins at 12:45pm. $11-$34. Avery Fisher Hall, 10 Lincoln Center Plaza. 212-875-5900.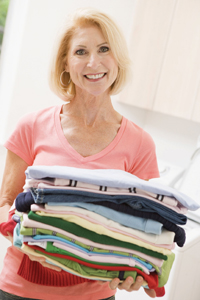 Shoes and Socks for Tots
If your tax refund isn't looking as healthy as you'd like, take the opportunity to squeeze in one more tax-deductible donation before April 18. The Prenatal Yoga Center will host a clothing drive for Room to Grow, an organization that works to provide one-on-one support for families raising their children in poverty. The center is accepting donations of new or nearly new infant- to toddler-sized clothes, socks, pajamas (up to size 4T), and infant shoes (up to size 12) in excellent condition during the following times: April 6 and April 8, 9-10am; April 9, 1-3pm. For more information, email [email protected].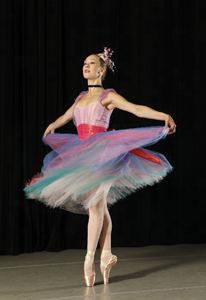 Delicate Dances on Display
New York Theatre Ballet, the company known for its kid-friendly one-hour adaptations of classical ballets, this month presents Exquisite Little Ballets, a collection of small, classic works for young audiences. The program includes Agnes de Mille's Debut at the Opera, a comic solo performance about a young ballerina who is about to dance onstage for the first time and has a bad case of stage fright. Between ballets, children will learn about all of the important people who bring a ballet to the stage, including the lighting designer, costume designer, stage manager, dancers, and musicians. April 9-10 at 11am and 1pm; additional performance April 10 at 3:30pm. $40; $35 children. Florence Gould Hall, 55 East 59th Street. 800-982-2787.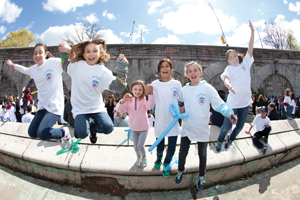 Walk for Hope
Pediatric cancers claim the lives of more than 2,300 children every year. Since 1970, the Pediatric Cancer Foundation (PCF) has supported doctors at leading tri-state area hospitals in finding a cure for childhood cancer while raising money for treatment, research, equipment, and patient/parent support. Now, for the 17th year, PCF invites city residents to join them in the PCF Walkathon, this year titled the Give Hope Walk, on April 10, 10:30am-2:30pm, at Riverside Park's 79th Street Boat Basin. Pre-registration $35; $15 for children ages 16 and under; walk-ins pay an additional $5 per person. For more information or to register, visit www.pcfwalk.org.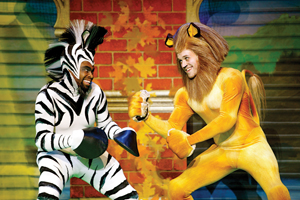 A Wild New Adventure
Experience DreamWorks Theatricals' first-ever live family touring show, Madagascar Live! Follow Alex the Lion, Marty the Zebra, Melman the Giraffe, Gloria the Hippo, and the other characters as they go on a humorous adventure across the jungle. Imaginative set and costume designs bring the beloved characters to life as they sing and dance to familiar tunes, including the hit "Move It, Move!" April 15-24, times vary. $29-$145. Radio City Music Hall, 1260 Avenue of the Americas. 866-858-0008.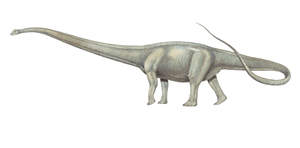 Big Bones
The American Museum of Natural History's innovative new exhibit, The World's Largest Dinosaurs, which includes a life-sized, detailed model of a 60-foot Mamenchisaurus, opens April 16. This exhibit will take visitors beyond the bones and into the amazing anatomy of a uniquely super-sized group of dinosaurs who thrived for 140 million years: the long-necked and long-tailed sauropods. Interactive exhibits - including the centerpiece, a life-sized model of a 60-foot Mamenchisaurus - will take visitors inside these giants' bodies, shedding light on how an extremely large animal breathes, eats, moves, and survives. Open 10am-5:45pm daily through January 2, 2012. Suggested museum admission: $16; $12 seniors and students; $9 children ages 2-12. American Museum of Natural History, Central Park West at 79th Street. 212-769-5100.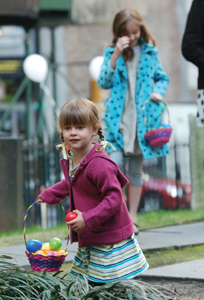 Easter's on its Way
A late Easter this year means there are plenty of family-friendly holiday events this month. If you're the type to don your bonnet and join the parade, don't miss this year's Easter Parade and Easter Bonnet Festival as it marches up Fifth Avenue between 49th and 57th Street, 10am-4pm on April 24. If you'd rather go scouting for treats left behind by a certain cotton-tailed philanthropist, check out the egg hunts below.
At the Bartow-Pell Mansion Museum's Easter Egg Hunt, hunt for eggs in the formal garden, make arts and crafts, and have a photo taken with the Easter Bunny. Bring your own basket. Light refreshments will be offered. Preregistration is requested. April 16, 10:30am. $12. 895 Shore Road, Bronx. 718-885-1461.
Trinity Church's Easter Fun Fest includes an egg hunt for young children and a scavenger hunt for the older ones, plus games, crafts, a puppet parade, music, and a photo opportunity with the Easter Bunny. April 24, 12:30-3pm. FREE. Broadway at Wall Street. 212-602-0800.
Turn your little ones loose at the Children's Museum of Manhattan's Paper Easter Egg Scavenger Hunt, where they'll scout for six paper eggs hidden throughout the museum and may be the lucky winner of an Easter prize. April 24, 10am-4:30pm. $10 museum admission. 212 West 83rd Street. 212-721-1223.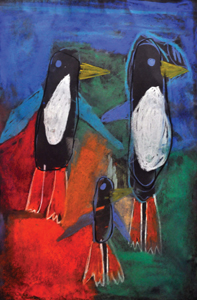 Budding Pollacks and Picassos
More than 200 of New York City's youngest artists-in kindergarten through high school-are celebrated at the exhibit Artists' Eyes: Children's Artwork from Studio in a School. Studio in a School currently has residencies in more than 130 schools throughout the boroughs, reaching more than 30,000 public school children. The exhibit showcases these students' creativity and imagination, and highlights the need for arts in our schools. Through May 31, 8am-6pm Monday-Friday. FREE. 1285 Avenue of the Americas Art Gallery, ground floor.
Also see: March of Dimes' March for Babies in the New York Metro Area
Our Online Calendar, for even more upcoming family events in Manhattan and the New York metro area