Check out these local activities and events for children and families scheduled during the month of July in Manhattan. Whether you're looking to celebrate Independence Day, catch a kid-friendly show, or just enjoy the great outdoors, we've got all the information a New York City family needs.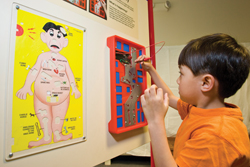 All About Toys
Enjoy free admission to the Children's Museum of Manhattan during the museum's monthly Target Free First Friday Night. This month, visitors will receive Toy Story 3 activity sheets and have the opportunity to participate in a toy-making workshop. Plus, they can enter to win tickets to see Toy Story 3 in theaters.
Guests can check out the exhibit Toys: The Inside Story to learn the secrets behind many of their favorite toys, like how an Etch A Sketch® works and what makes Elmo dance. They can explore the simple mechanisms found inside common toys, while hands-on stations allow for open-ended experimentation with pulleys, cams, gears, linkages, and circuits. The exhibit runs through September 18.
Target Free First Friday Night is July 2, 5-8pm, at the Children's Museum of Manhattan, 212 West 83rd Street. 212-721-1223. www.cmom.org.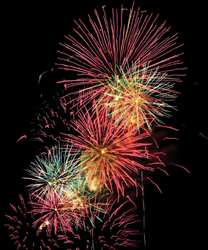 Celebrate Independence Day
Commemorate the birth of our country with these family-friendly activities.
CMA's Arts Island Outpost: A Fourth of July Celebration
Teaching artists from the Children's Museum of the Arts will lead a family art workshop. Create a rocket ship out of cardboard and depict outer space on a large canvas. July 2-4, 11am-3pm. All ages. FREE. Governors Island. 212-274-0986. www.cmany.org.
Raising Citizens: Independence Day
Kids at the Children's Museum of Manhattan will learn about the importance of the Declaration of Independence and create an American Dream quilt that expresses their vision of "life, liberty and the pursuit of happiness." July 3-5, 12pm, 2pm, 3pm, and 4pm. $10 museum admission. Children's Museum of Manhattan, 212 West 83rd Street. 212-721-1223. www.cmom.org.
CMA Arts Workshop: Monuments
Kids ages 4 and up can design their own national monument in honor of Independence Day. July 4, 12-5pm. $10 museum admission. Children's Museum of the Arts, 182 Lafayette Street. 212-274-0986. www.cmany.org.
4th of July Concert and Family Festival
Dance to the rhythms of Columbian band La Cumbiamba eNeYe, march with a parade of 76 trombones, and sing along to Dan Zanes's brand of Broadway classics. Bring a blanket and enjoy the lawn along with jugglers, stilt walkers, and a cast of larger-than-life characters. Space is limited and entry is on a first-come, first-served basis. July 4. All ages. FREE. Battery Park, State Street and Battery Place. www.RiverToRiverNYC.com.
Fourth of July Lunch Cruises
Entertainment Cruises' the Spirit of New York, the Spirit of New Jersey, and the Bateaux offer an array of gourmet dining, live entertainment, and dancing during several cruises. July 4. 11:30am-2pm. All ages. $49.50; $22.95 kids ages 3-12. Cruises board at Pier 62, Chelsea Piers at West 23rd Street. 866-483-3866. www.spiritofnewyork.com.
Macy's 4th of July Fireworks Celebration
The legendary fireworks show starts at 9pm. See more than 120,000 awe-inspiring fireworks bursting on the Hudson River over Manhattan's skyline. July 4. FREE. Pier 86 (46th Street and 12th Avenue). For more information, visit www.macys.com/fireworks.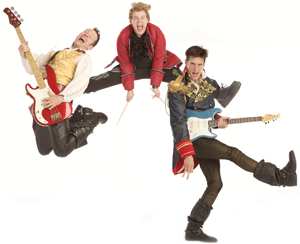 Patriotic Theatre
Theatreworks USA's 22nd Annual Free Summer Theatre Program will feature the musical We The People: America Rocks!, a 60-minute, one-act musical recommended for ages 8 and up. Rock out with America's original "boy band," The Founding Fathers. Join George Washington, John Adams, Thomas Jefferson, and Benjamin Franklin as they trade in their powdered wigs for power chords to help an ambitious teen. FREE. July 8-August 13. Monday-Wednesday and Friday at 10:30am and 1pm; Thursday at 10:30am, 1pm, and 6pm; Sunday at 2pm. Lucille Lortel Theatre, 121 Christopher Street. For more information, call 212-279-4200 or visit www.twusa.org.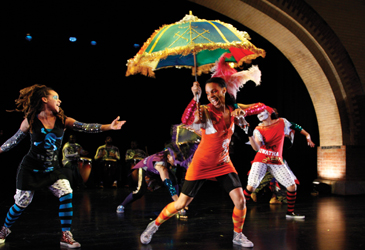 Celebrate and Support Haiti
Harlem Stage presents Konbit Pou Ayiti: Harlem Stage Unites for Haiti, an outdoor community festival celebrating the culture of Haiti through pan-Caribbean performances in music, dance, and spoken word. A special dance and music tribute to Bengi Jolicoeur, one of Haiti's finest dancers lost in the tragic quake, will be performed by his dance partner from Haiti.
Activities for the whole family will be provided throughout the day. Food and merchandise vendors will focus on Haitian and Caribbean cuisine. Relief organizations will also be present to accept donations towards the ongoing support and relief efforts for Haiti and its people.
July 17, 7-9pm. All ages. FREE. PS 161 Playground, 134th Street and Amsterdam Avenue. 212-281-9240. www.harlemstage.org.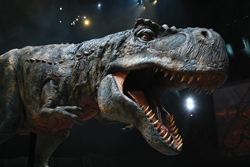 Prehistoric Pageantry
Walking With Dinosaurs - The Arena Spectacular, based on the award-winning BBC television series, is now at Madison Square Garden. The show depicts the dinosaurs' evolution culminating in the severe climatic and tectonic changes that took place and led to the demise of many species. See interactions between dinosaurs, learn how carnivorous dinosaurs evolved to walk on two legs, and discover how the herbivores fended off their more agile predators - all in near-cinematic realism. July 21-25. Times vary. $35 and up. 866-858-0008. Madison Square Garden, 4 Pennsylvania Plaza (32nd St and 7th Avenue). www.madisonsquaregarden.com.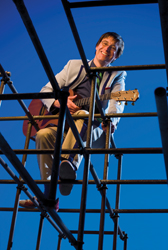 Pop Tunes!
Justin Roberts and the Not Ready for Naptime Players bring their high energy pop sound to a special concert celebrating the release of their new CD, Jungle Gym. A former teacher, Roberts has performed on the Today Show and Nick Jr. Concert is Saturday, July 24, at noon. $10 advance; $12 door. Highline Ballroom, 431 West 16th St. 212-414-5994. www.justinrobertsmusic.com.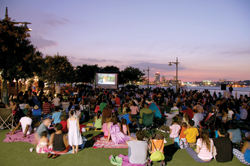 Free Outdoor Movie Screenings
Catch a flick with the family without setting foot inside a theater this summer. Here are some options:
HBO Bryant Park Summer Film Festival
Watch classic films on the big screen Mondays through August 23. July titles include The French Connection, My Man Godfrey, The China Syndrome, and Monty Python and the Holy Grail. No tables or chairs allowed on the lawn. Lawn opens at 5pm; screenings begin at sunset. Bryant Park, 40th Street between 5th and 6th Avenues. 212-768-4242. www.bryantpark.org.
Movies Under the Stars: "Tall Tales"
Pack a picnic, bring a friend, and settle in for a night of premier Hollywood movies for those who believe in escaping into a good book. Titles include Neverending Story and Big Fish. Appropriate for tweens, teens, and adults. Wednesdays, July 7-August 11, at 8:30pm. Riverside Park South, Pier I at 70th Street and the Hudson River. 212-408-0219. www.nyc.gov/parks/soh; www.riversideparkfund.org.
New York Restoration Project's Summer Movie Series
See films from Discovery's "Planet Earth" series, including Caves, Ocean Deep, Seasonal Forests, and From Pole to Pole. Thursdays, July 8-29 at 7:30pm. All ages. Harlem River Drive and Dyckman Street at 10th Avenue. www.nycgovparks.org.
2010 RiverFlicks for Kids: Free Outdoor Summer Movie Series Hudson
Enjoy family favorite movies outdoors along the Hudson River. All films are rated G or PG; titles include The Wizard of Oz and Cloudy with a Chance of Meatballs. Complimentary popcorn; refreshments available for purchase. Fridays, July 9-August 20. Screenings start at dusk, about 8:30pm. River Park's Pier 46, Charles Street and the West Side Highway. 212-627-2121. www.HudsonRiverPark.org; www.RiverFlicksNYC.com.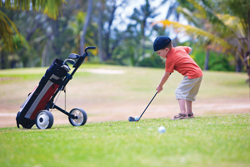 Free Sports Lessons
The City Parks Foundation is offering several free sports programs for kids in July and August.
CityParks Golf provides golfing lessons to ages 6-17 in public parks and on citywide courses. Participants can then try out for the CityParks Intermediate Program and Junior Golf Academy, a specialized program for dedicated young golfers.
CityParks Track & Field gives New York City kids ages 5-16 the chance to learn the basics of the sport, from hurdles and relay races to long jump, shot put, and javelin throw. All participants compete at a track meet held at Icahn Stadium on Randall's Island at the end of the summer.
CityParks Tennis provides tennis lessons to ages 5-16 in more than 36 parks throughout the five boroughs. Lessons for kids are offered at all skill levels, and the program is designed to make the sport freely available to those who want to learn the game in a fun, relaxed environment.
For the full schedule, call 212-360-8271 or visit www.cityparksfoundation.org.
For more family events and activities in Manhattan, visit our Online Calendar.