Related: Manhattan, NY, New York, NYC, events, activities, kids, children, parents, families, March, 2010, things to do, calendar, highlights, featured activities, events, recreation, outings,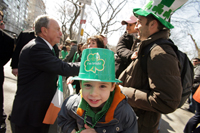 Celebrations in Green

Join in the fun this St. Patrick's Day with these family-friendly events.

Don't miss the 2010 Staten Island St. Patrick's Day Parade, preceded by 9am Mass at Blessed Sacrament Church, Forest Avenue and Manor Road. March 7, 12:30-4:30pm. FREE. Staten Island, Hart Boulevard, and Forest Avenue, Staten Island. 718-442-3709. www.saintpatricksdayparade.com.

Celebrate St. Patrick's Day by coloring pictures, making decorations, and more at Chess & Checkers House. No groups or strollers inside the building are allowed. March 11, 2pm. All ages. FREE. Chess & Checkers House, located inside Central Park at 64th Street. 212-794-4064. www.centralparknyc.org.

New York City's 249th annual St. Patrick's Day Parade marches up Fifth Avenue from 44th Street to 86th Street. March 17, 11am. FREE. Fifth Avenue, 4th Street and Fifth Avenue. www.nyc-st-patrick-day-parade.org.

Riverdance: 15th Anniversary Farewell Tour is a thunderous celebration of Irish music, song, and dance that has tapped its way onto the world stage, thrilling millions of people around the globe. March 17-21, 2pm and 8pm. $39.50 and up. Radio City Music Hall, 1260 Sixth Avenue. 212-307-7171. www.radiocity.com.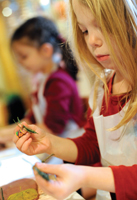 Wild Homes
See how natural science and art come together at Wave Hill's Family Art Project: Creature Comforts of Home. Explore the homes of animals and birds and see how they live. Then make a creature using clay and construct a home for it with the help of artist Alice Momm. March 6-7, 1-4pm. $8; $2 children 6-18, FREE children under 6. Wave Hill, West 249th Street and Independence Avenue, Bronx. 718-549-3200. www.wavehill.org.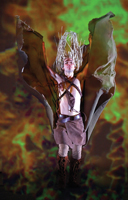 Celtic Legends
Mabou Mines presents FINN, a groundbreaking new play based on the legend of Irish folk hero Finn McCool, at the Skirball Center for the Performing Arts, March 4 and 5 at 8pm; March 6 at 2pm and 8pm; March 7 at 2pm. Ages: TW, TE, AD. $30-$55. 566 LaGuardia Place at Washington Square South. 212-352-3101. www.skirballcenter.nyu.edu.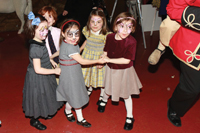 Holiday Fun
Check out these Easter and Passover celebrations, and have some fun with the family!
19th Annual Bunny Hop
Enjoy a carnival atmosphere and a variety of hands-on activities such as cupcake decorating, face painting, photo booths, dress-up areas, live animal presentations, private shopping, and entertainment from magicians, DJs, and favorite cartoons characters. Proceeds benefit the Society of Memorial Sloan-Kettering Cancer Center. March 9, 6pm. FREE. FAO Schwarz, 767 Fifth Avenue. 212-644-9400. www.fao.com.
Pysanky Ukrainian Easter Egg Workshop
Learn the time-honored art of creating Ukrainian Easter eggs decorated with a wax-resist technique. Class involves handling hot wax and permanent dyes; dress appropriately. Bring lunch; light refreshments will be provided. Space is limited; registration required. March 20, 11am. $15. Bartow-Pell Mansion, 895 Shore Road, Bronx. 718-885-1461. www.bpmm.org.
Make a Matzah Plate and Cover
Celebrate Passover and join your child to create beautiful items for your seder table. March 25, 1pm. $20. 92nd Street Y, 1395 Lexington Avenue at 92nd Street. 212-415-5500. www.92y.org.
Eggstravaganza
Explore the world of eggs, from the Easter variety to those made by frogs, turtles, bugs, and others, then join in some "eggy" activities and make a craft egg to take home. March 27, 12-3pm. Age-appropriate egg hunts scheduled throughout the afternoon for a $5 fee; registration is 10am-12:30pm only. $8; $5 children 14 and under; $6 seniors; FREE children 2 and under. Staten Island Zoo, 614 Broadway, Staten Island. 718-442-3101. www.statenislandzoo.org.
Spring Egg Hunt
Hunt for eggs in the Bartow-Pell Mansion's formal garden, tap your talents at the arts and crafts table, or have your photo taken with the Easter bunny. Light refreshments offered. Please bring your own basket. Registration requested. March 27, 10:30am. $15 ages 5-12; $7 ages 2-4. Bartow-Pell Mansion, 895 Shore Road, Bronx. 718-885-1461. www.bpmm.org.
Shababa Creative Family Passover Seder
Recreate the meaningful and ancient traditions of Passover with joyous songs, stories, movement, and games. March 31, 5:30pm. $65; $40 children. 92nd Street Y, 92nd Street at Lexington Avenue. 212-415-5500. www.92Y.org.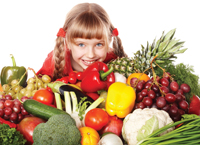 Healthy Fun
The makers of Hidden Valley® Salad Dressings celebrate vegetables at Veggie Central. Get a healthy dose of interactive and educational games like "Name That Veggie," designed to teach children the value of healthy eating. Families can also visit the vegetable forest and ranch fountains, and put together a veggie bag to take home. March 11, 10am-7pm FREE. Grand Central Station, 87 East 42nd Street. www.loveyourveggies.com.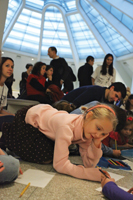 Family Day at the Museum
See the exhibition Paris and the Avant-Garde: Modern Masters from The Guggenheim Collection with the whole family on Second Sunday. Trained educators lead discussions with children, introduce hand-on activities that bring art to life, and take families on a guided tour of the collection, which features work from such giants as Picasso and Chagall. Registration is recommended. Appropriate for ages 5-10. March 14, 10:30am. $15 per family. Solomon R. Guggenheim Museum, 1071 Fifth Avenue. 212-423-3587. www.guggenheim.org.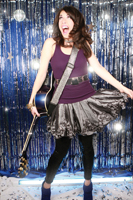 Joanie Leeds and The Nightlights
Popular children's musician Joanie Leeds celebrates the release of her new CD, "I'm a Rock Star," with a special concert at the Jewish Community Center in Manhattan, March 14 at 10am. Ages: TOD, AD. Tickets are $14 in advance; $16 at the door. 334 Amsterdam Avenue at 76th Street. 646-505-4444. www.jccmanhattan.org.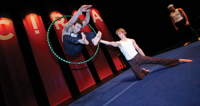 Circus At Record Speeds
The Australian acrobat troupe, Circa, performs circus-themed antics at breakneck speed in their new show, 46 Circus Acts in 45 Minutes. Watch as four skilled performers juggle, tumble, flip, and unicycle around the stage, trying to outdo each other and the clock at every turn, all to a festive soundtrack of non-stop music. March 19-April 4. Showtimes vary. $12.50-$35. The New Victory Theater, 209 West 42nd Street. 646-223-3010. www.newvictory.org.
---
Get Your FREE Indoor Activity eGuide!
---
More Recreation/Outings Articles
2010 Nassau Coliseum Fair in Uniondale, NY
DanceAfrica 2011 at BAM: Viva Cuba!
Brooklyn May Calendar Highlights: Family Activities
Spring 2011 Bird Watching Events in Westchester County, NY
Westchester County, NY, May Calendar Highlights: Activities for Families

Be a good fellow parent and share this with a friend who would be interested
Local Recreation/Outings Sponsors
See Our Recreation/Outings Directory