Check out these great activities and events for families scheduled in the month of September in Manhattan. Whether you're looking to catch a kid-friendly show or festival, participate in an outdoor fitness program, or learn how to make your city a greener place, we've got all the information an NYC family needs.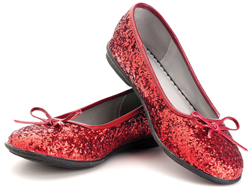 The Search for Dorothy
The Be The Next Dorothy talent competition brings its 11-city tour to Manhattan this month. Those between the ages of 13-23 are invited to try out for the role of Dorothy in the musical WiZaRD, which opens at New York City's Jazz at Lincoln Center in December. Auditions will be held at the South Street Seaport. Doors open at 6am on Wednesday, September 1, and registration begins at 8am. Auditions will be limited to the first 400 contestants. Callbacks will be held Thursday, September 2, followed by the announcement of the local winner later that afternoon. Once the judges have narrowed down the contestants of the nationwide search to the final three, America will decide who will Be The Next Dorothy. The grand prize winner of the nationwide search will be announced during the contest finale at the South Street Seaport on September 3. The entire competition will be filmed for an online reality series. For more information, visit www.wizardthemusical.com.
One-Wheeled Wonders
Celebrate a unique American pastime at the first annual Unicycle Festival. The world-famous New York City-based King Charles Troupe will present demonstrations and organize unicycle basketball and hockey games. There will also be races, competitions, exhibitions, and workshops for beginners and advanced riders. For fans of extreme riding, a unicycle trials course will challenge riders throughout the day. September 4 at noon. FREE. Governors Island. 718-963-2918. www.nycunifest.com.
Get Moving!
September is National Childhood Obesity Awareness Month. Talk to your child about the important benefits of being active and check out these local sports and fitness programs that you can participate in together.
Kayaking on the Hudson
Come to the Downtown Boathouse for 20-minute instructional paddles, then explore the Hudson River on your own. Wear a bathing suit or shorts and a T-shirt. Participants must know how to swim. Saturdays and Sundays through October 10, 10am-5pm, weather permitting. Meet at 72nd Street and the river in Riverside Park. FREE; no registration required. For more information, call 212-408-0219, email [email protected], or visit www.nycgovparks.org.
Family Yoga
Learn and practice fun yoga poses at Wave Hill to build strength, increase flexibility, and relax the body and mind. Suitable for all fitness levels. Bring your own mat. No more than two children per adult. Fridays at 10am. All ages. $20 parent and child; $5 each additional child. Wave Hill, 675 West 252nd Street, Bronx. For information, call 718-549-3200 or visit www.wavehill.org.
Learn to Ride a Bike - Kids
Kids ages 5 and up can learn to ride a bicycle-a great tool for exercise. All cyclists must wear a helmet and have a bicycle that fits their size. Held on Governors Island. September 11, 10am-1pm. FREE; reservations required. For more information or to register, visit www.bikenewyork.org.
Learn to Ride a Bike - Ages 14 and Up
Learn the basics of balancing, starting, stopping, and steering a bike, as well as proper helmet fit and adjustment. Participants must wear a helmet; you can bring your own bike or borrow a bike and helmet from Bike New York while supplies last. Ages 14-18 must attend with a legal guardian. September 19; class sessions start at 9:30am, 12pm, and 2:30pm. FREE. East River Park, east of FDR Drive between Williamsburg Bridge and East Houston Street and north of tennis courts. To register, call 212-932-2453, ext. 116. For more information, visit www.nycgovparks.org or www.bikenewyork.org.
2010 Transportation Alternatives' New York City Century Bike Tour
This bike tour fundraiser offers five route options - 15, 35, 55, 75, or 100 miles - for cyclists of all ages and ability levels. Start and finish the ride in Central Park, and stay afterward for a celebratory festival. Participating in the NYC Century Bike Tour, the country's only all-urban bike tour, helps make the streets safer for cycling all year round. September 12. Meet at 5:30am at Harlem Meer (enter at 110th Street and Adam Clayton Powell Jr.). For more information, visit www.nyccentury.org.
2nd Annual Move-Athon: Making My Moves So Others Can
This afternoon of dancing, bouncing, jumping, and games will raise funds for pediatric orthopedic research. Visit www.childrensorthopaedics.com to register. September 12, 1-5pm. $25 per child. New York-Presbyterian Morgan Stanley Children's Hospital, 3959 Broadway at 166th Street. 212-305-5437. www.childrensnyp.org/mschony.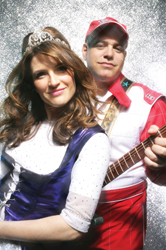 Kiddie Rockers
Princess Katie and Racer Steve will perform their kiddie rock hits during a high energy, live show on September 19. The concert is part of 92YTribeca's Bring Your Own Kid concert series. 11am. $15; free children under 2. 92yTribeca, 200 Hudson Street, 212-601-1000. www.92y.org.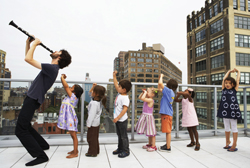 World Music for Wee Ones
Listen to rhythms and melodies from across the globe at Oran Etkin's Timbalooloo Presents "Wake Up, Clarinet!" Renowned composer, recording artist, and children's music entertainer Oran Etkin will showcase his innovative jazz/world stylings in an educational performance that commemorates the release of his family-friendly album. September 25 at noon. $10 in advance; $12 at the door. Highline Ballroom, 431 West 16th Street. (212) 414-5994. www.highlineballroom.com.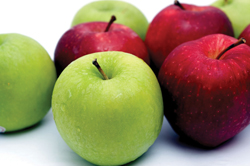 In Honor of the Apple
During NYC Apple Day, visitors to the Lower East Side can experience a unique street fair full of all things apple.
Now in its third year, the 2010 festival is themed "Apples on Orchard," a tribute to the history of the neighborhood, which was an apple orchard in the 1700s (hence: Orchard Street). Visitors will feel like "urban farmers" when they're surrounded by countless varieties of apples-from Macintosh to Granny Smith-many of which will have been transported from farms in upstate New York. The day will also feature retailers, cultural institutions, activities for kids, live music, and more. Plus, many of the neighborhood's culinary venues will be paying tribute to this versatile fruit by incorporating apples into their cuisine.
September 26, 11am-5pm. The festival will take place on Orchard Street between Broome and Grand Streets. All ages. FREE. For more information, call 212-226-9010 or visit www.lowereastsideny.com.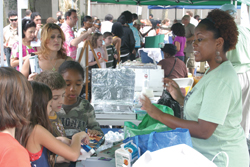 Green Your City
GrowNYC, a nonprofit that strives to improve New York City's quality of life through environmental programs, will present the city's largest green fair in Union Square Park: New Green City 2010. The festival puts into action the organization's 40-year commitment to "garden, teach, recycle and greenmarket" New York City to a greener tomorrow. The event will showcase government agencies, nonprofits, entrepreneurs, and community and corporate partners who are at the forefront of environmental stewardship, education, and awareness. Along with the regular Union Square Greenmarket, the fair will feature interactive exhibits, do-it-yourself tutorials, and multimedia art exhibits. September 29, 10am-6pm. All ages. FREE. Union Square Park, South Plaza. For more information: 212-788-7916 or www.unionsquarenyc.org.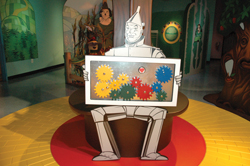 Follow the Yellow Brick Road
Visit the Emerald City and meet Dorothy's friends, Scarecrow, Cowardly Lion, and Tin Man, when The Wizard of Oz opens at the Children's Museum of Manhattan on September 25. In this exhibit, based on the beloved classic movie, kids can create a tornado in Dorothy's bedroom, explore Munchkin houses, climb the mountain to the Wicked Witch's castle, and much more.
Stop by the museum on September 19 for a costume design workshop, where children ages 5 and up can create their own costume based on their favorite Wizard of Oz character, working with Broadway costume maker Nick Godlee. Then they can wear their creation on the exhibit's opening day. The museum will also present a series of programs in conjunction with the exhibit on its opening weekend, September 25-26.
The Wizard of Oz is open through January 9. Tuesday-Sunday 10am-5pm; Saturday 10am-7pm. $10; $7 seniors; FREE children under 1. Children's Museum of Manhattan, 212 West 83rd Street. 212-721-1223. www.cmom.org.
For even more family activities and events in Manhattan, visit our Online Calendar.