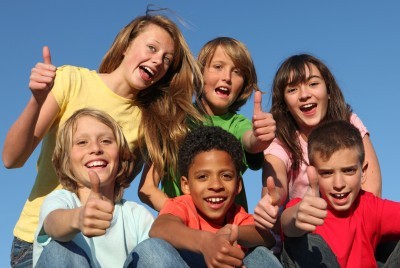 Check out Manhattan day camps, and specialty camps for New York City summer fun! Whether your child is interested in theater, sports, dance, gymnastics, martial arts, or other specialty camps, or if you're looking for tutoring and academic summer programs, you'll find what you're looking for in our comprehensive camp guide for Manhattan. Our guide features day camps, specialty camps, sleepaway camps, and outings for campers and families in Manhattan and the surrounding area.
DAY CAMPS
92ND STREET Y
1395 Lexington Ave, New York
212-415-5573

Everything they want…everything you need. Day camp for ages 5-14 in a beautiful country setting just 20 minutes from the GW Bridge. Outdoor adventures, environmental explorations, challenge course, zip-line, arts, film, cooking, martial arts, swimming, and much more, all taught by seasoned professionals, artists, musicians, and entertainers! Check out specialized camps in arts, science, filmmaking, fashion, and sports. Camps for special needs are also available. Young campers (3-5 years old) attend in Manhattan at 92Y. Sleepaway camp and more are also offered. Convenient pick-ups from a variety of Manhattan locations.

ASPHALT GREEN
555 E. 90th St,
212-369-8890 x2084
212 North End Ave.
212-298-2980 x2978

25 years. Millions of memories. Asphalt Green's Summer Day Camp is designed to support the unique, age-appropriate physical, mental, and behavioral milestones of every camper, ages 4-13. Our 5.5 acre campus includes a 1.5 acre outdoor sports field and 50-meter Olympic-standard pool. We offer a wide array of sports, fitness, and arts activities, including gaga, gymnastics, flag football, arts & crafts, swimming, and weekly field trips. Bus and pre-/post-camp services are available. At the end of the summer, our campers describe their experience as "the best summer of my life!"

DOWNTOWN DAY CAMPS
120 Warren St., New York
212-766-1104 x250

Downtown Day Camps offer K-8th grade programs as well as sleepaway options. Our beautiful Downtown Community Center and two adjacent facilities in TriBeCa boast a 75-foot pool for swim lessons, two art rooms, dance/karate studios, and more. Activities include swimming, field sports, visual arts, tennis, karate, movement, music and drumming, song shows, field trips, and more. Day Camp sessions run from June 28-Aug. 16. Belleayre Sleepaway: 1- or 2-week options: Aug. 12-Aug. 23. Contact us for details on all sessions. Open House dates: March 12, 6-7:30pm, and April 16, 6-7:30pm. RSVP requested.

DWIGHT SCHOOL
291 Central Park West, New York
212-724-7524

Dive into summer with us! Our extensive range of customized programs for children ages 4-13 includes sports, fitness, creative, and performing arts programs. Our professional coaches and Dwight School faculty will help your child build skills and self-confidence, and have fun! We have an indoor swimming pool and great facilities on the Upper West and East Sides of Manhattan. We offer point-to-point chaperoned bus service, and a well-balanced lunch and snacks. With age-appropriate day and overnight trips, and a range of summer sessions to choose from, your child will have the best summer ever!

ESF SUMMER CAMPS AT RIVERDALE COUNTRY SCHOOL
5250 Fieldston Road, Bronx
718-432-4807

More than 30 years of experience! ESF offers four exciting camps at Riverdale Country School: Day Camp (ages 4-8), Sports Camp (ages 6-14), Senior Camp (ages 9-15), and Tennis Camp (ages 6-15). ESF is an award-winning, family-owned and -operated camp. More than 60 activities, sports, and exciting programs for boys and girls. 2-8 week options. Extended-day available. Optional bus transportation from Westchester County and New York City.

THE GREEN VALE SCHOOL
250 Valentines Lane, Old Brookville
516-621-2420

The Green Vale School's 40-acre campus in Old Brookville is the site for 20+ Mini-Camps for children ages 3-15 years, running from 9am-12pm for two weeks, June 17-21 and June 24-28. Proud Pilots, Design Divas, Purplicious Fun, Model Rocketry, Kickboxing Ninjas, Dancing, Baseball, Lacrosse, Measure, Mix and Mingle, Pre-Engineering with Lego®, and a Student Leadership/C.I.T program are just a few examples. Online registration begins April 4. For a brochure, visit greenvaleschool.org or contact Melissa Noga at summercamps@greenvaleschool.org or 516-621-2420.

HAMPTON COUNTRY DAY CAMP
191 Buckskill Road, E. Hampton
Summer: 631-537-1770 / Winter: 516-953-5171

What Day Camp Was Always Meant To Be! Tucked away in the heart of East Hampton, Hampton Country Day Camp offers an unmatched summer experience for children ages 3-10 at our brand-new facility. Our program provides a unique blend of athletics, aquatics, creative arts, and performing arts in a safe, warm, nurturing, and FUN environment. Led by a team of top-quality specialists who are all committed to building our campers' self-esteem and self-confidence, HCDC hopes to provide the best summer experience for all children.

JODI'S GYM
244 E. 84th St.,
212-772-7633
25 Hubbels Drive, Mt. Kisco
914-244-8811
Email jodgym@aol.com

At Jodi's Gym, kids run, jump, and tumble their way to fitness! Now in their 31st year, Jodi's Gym camp for 3-7-year-olds is three hours filled with gymnastics, music, art, story time, games, and snack time. You won't find a more attentive, caring, knowledgeable, and enthusiastic staff anywhere. Their brightly colored and spacious facility is a child's dream come true. Jodi's Gym offers the most flexible scheduling around. You choose the weeks and days! Campers have the option of extending their camp day by joining the one hour lunch bunch.

THE KID'S KORNER PRESCHOOL
247 W. 24th St., New York
212-229-9340
Email kidskornernyc@gmail.com

Summer camp at Chelsea's best-kept secret, Kid's Korner Preschool, is a NAEYC-accredited preschool/nursery school. Kids will enjoy arts, crafts, water fun, and much more! A backyard brings the country to the city, "paved" with fake grass so that children can take off their shoes, lie down, and look at the clouds. The calm, quiet space is decorated with birds, butterflies, and sunflowers.

THE LITTLE GYM
777 White Plains Road, Scarsdale
914-722-0072
Upper West Side (bet 74th & 75th Streets)
2121 Broadway (2nd Fl.), NYC
212-799-1225
Upper East Side (between 2nd & 3rd Avenues)
207 E. 94th St., NYC
212-787-1124
28 Franklin Turnpike, Waldwick NJ
201-445-4444

Since 1977, The Little Gym has been promoting the healthy and successful physical and mental development of children. Their "Anytime Summertime Kids Fun" includes Parent/Child classes (ages 4 months-3 years), Preschool/Kindergarten classes (ages 3-6 years), and Grade School Gymnastics (non-competitive only!) for beginner, intermediate, or advanced gymnasts. The Little Gym also offers its world-renowned Anytime Summertime Kids camp for children ages 3-9 years, with flexible scheduling to work around your summer plans. Their unique theme-based curriculum takes children on weekly adventures. Half-day and full-day sessions available.

OASIS SUMMER DAY CAMPS IN MANHATTAN
Central Park
3 W. 95th St.
646-698-1800
centralpark@oasischildren.com
Downtown Manhattan
219 Stanton St.
646-519-5058
downtown@oasischildren.com

With two locations, Central Park and Downtown Manhattan, Oasis Day Camp offers campers ages 4-11 the summer of a lifetime in New York City! Both locations provide a traditional summer day camp experience. Oasis features a variety of activities such as athletics, fine and performing arts, nature exploration, Red Cross Swim instruction, and more. Oasis Early Start Imagination Camp is designed to meet the social, emotional, and physical needs of our 4-year-old campers. Oasis also offers our popular Teen Travel program for young people ages 12-14. Visit us at oasischildren.com today!

SOUTHAMPTON RACQUET CLUB AND CAMP
665 Majors Path, Southampton
516-953-5176
Email info@southamptontennis.com

Your child will enjoy a wonderful tennis day camp experience at Southampton Racquet Club & Camp, located just north of Route 27 in the heart of Southampton. Featuring tennis and other athletics, swimming, special events, and creative and exciting electives, SRCC provides each of its campers with a well-rounded, enjoyable, and enriching summer in a carefully-supervised, safe, and FUN environment! Call or email us at fun@southamptonrcc.com, and we'll be happy to tell you more about SRCC!

SPRING LAKE DAY CAMP
234 Conklintown Road, Ringwood
973-831-9000
mitchell@sldc.com
michelle@sldc.com

Session: 4,5,6,7 or 8 Weeks

Spring Lake Day Camp, located just 25 minutes from the George Washington Bridge, is the perfect choice for campers ages 4-15. Our full-day program includes swim, sports, arts, creative arts, trips, adventure, and special events. Situated on 30 mountainside acres, Spring Lake's heated pool complex, 5-acre lake for boating & fishing, athletic fields, and covered sport complexes cannot be duplicated. Our 3:1 camper/staff ratio ensures an enriching, safe experience. Air-conditioned, door-to-door mini-bus transportation, hot lunch, camp shirts, photos, and yearbook video included. Call for a personal tour or visit us online.
SLEEPAWAY CAMPS
CAMP KINDER RING
335 Sylvan Lake Road, Hopewell Junction
845-857-6703

Camp Kinder Ring's commitment to strive for a better world, and our focus on progressive Jewish values contribute to our warm and caring environment. Our programming is designed to provide a full experience in 3-, 4- or 7-week sessions. Kinder Ring encourages both individual choice and structured group participation in planning the daily schedule. By encouraging teamwork and shared living, and guiding personal development, our staff demonstrates their commitment to the healthy growth of our campers. Everyone leaves with a sense of accomplishment, increased self-esteem, and interpersonal skills which will last a lifetime.

CAMPS PEQUOT & SHERWOOD
253 Bushy Hill Road,
860-767-0848

Located in coastal Connecticut, on 700 wooded acres surrounding a mile long private lake, Incarnation Camp is the country's oldest co-ed camp. Since 1886, we have provided a fun-filled, traditional camp with hands-on learning and group living in the great outdoors. Our camps include: Pequot for boys, Sherwood for girls, and Pioneer Village for teens. Our camps are amazing places to spend your summers–there is nothing quite like the bonds you build with your camp friends as you experience the adventures of summertime together. Campers participate in well-rounded and adventurous programs.
SPECIALTY CAMPS
ATLANTIC ACTING SCHOOL
76 Ninth Ave., Suite 537, New York
212-691-5919
Email hbaird@atlantictheater.org

Four-week summer teen ensemble day program, for ages 15-18 integrates acting classes with rigorous physical training in voice, speech, and movement. Summer Young Actors workshop (ages 11-14) features improvisation, theater games, scene study, and monologue work. We offer three different programs for this age group: on-camera, technique, or a full play. Young Creators workshop (ages 9-11) features physical and vocal warm-up, improvisation, and theater games through an adapted musical play in three 2-week sessions. Summer Youth program (ages 5-8) features classes in acting and storytelling, theater games, creative writing, music, and art.

BALLET ACADEMY EAST
1651 Third Ave.
212-410-9140 x12

Ballet Academy East's Summerdance program immerses children ages 4-10 in exciting and creative activities centering on the arts. BAE's teaching staff is highly gifted and experienced, and loves working with young children! Summerdance children participate in a huge variety of enriching and fun activities including ballet, tap, modern dance, musical theater, drama, jazz, art, cooking, swimming, origami, and more! Four- and eight-week sessions are available. Visit baenyc.com.

BULLDOG BALL CLUB
17 E. 84th St., New York
917-837-0891
Email steve@bulldogballclub.com

The Bulldog Ball Club offers after-school classes and camps for children ages 3-10. Our after-school program runs from September-June. Summer Camps run from June-August. Outdoor classes take place in Central Park, while indoor sessions are located at convenient locations on the Upper East Side. All baseball classes begin with an introduction to field space and base running. Hitting and fielding are taught regularly. Defensive concepts are introduced with simple and fun games. Players hit off a tee and advance to pitching based on ability. All skills are taught through fun conceptual mini games.

CENTER FOR ARCHITECTURE FOUNDATION
536 LaGuardia Place, New York
212-358-6133

Explore architecture and design this summer at the Center for Architecture in Greenwich Village. Our week-long Summer@theCenter camps give young people in grades 3-12 an opportunity to create their own architectural designs and models. Each week focuses on a different topic in architecture, combining hands-on art and building projects with trips to notable buildings, parks, and architectural sites. Activities include drawing, 3-D model-making, interior design, city planning, computer graphics, engineering, "green" design projects, and an intensive 2-week Architectural Design Studio for High School students. Info and registration at cfafoundation.org/summer.

CHELSEA PIERS SUMMER SPORTS CAMP
23rd Street & Hudson River Park,
212-336-6846
Email camps@chelseapiers.com

At Chelsea Piers Summer Sports Camp, campers ages 3-17 choose from 15 different sports camps. Camps include Preschool Gymnastics, Preschool Ice Skating, Sports Academy (soccer, basketball, volleyball, batting, and more), Junior Gymnastics, Junior Ice Skating, Gymnastics, Ice Skating, Ice Hockey, Golf, Performance Golf, Elite Soccer, Acceleration Hockey, Basketball, Bowling, and Urban Adventure for Teens (kayaking, rock climbing, and sailing). Camp runs June 17-August 30. Campers may register for 1-11 weeks. Transportation and after care are available for an additional fee. For more information, call or visit the website.

THE DILLER-QUAILE SCHOOL OF MUSIC
24 E. 95th St., New York
212-369-1484

Since 1920, Diller-Quaile has been developing the innate musicality in each individual, inspiring participation for a lifetime. Diller-Quaile offers Early Childhood Classes (4 mos.-6 years); Instrument and Voice Lessons, Classes, and Ensembles; Adult Programs; and Teacher Training/Dalcroze Courses. Rug Concerts for young children, master classes, and faculty concerts occur throughout the year. Fall classes begin in September; call 212-369-1484 or visit diller-quaile.org for a 2013-14 application. Accredited by the Accrediting Commission for Community and Precollegiate Arts Schools.

EBL COACHING
17 E. 89th St., Suite 1D or Your Home!, New York
212-249-0147

EBL Coaching offers three-week intensive academic summer programs for students in grades Pre-K to 12. Our Skills for Success program uses multi-sensory techniques to teach reading, writing, reading comprehension, and math skills to students in grades Pre-K to 5. Sessions meet Monday-Friday from 9am-12pm.Our Strategies for Study Success program teaches middle and high school students independent study skills strategies in test taking, note taking, organization, reading comprehension, and writing. Sessions meet Monday-Friday, from 1pm-4pm. Specialized programs for students with ADHD and learning disabilities are also available.

ELLIOTT'S CLASSES
131 W. 86th St., New York
917-517-8721

Elliott's Classes offers gymnastics, dance, art, sports and Kids in Bloom, our preschool alternative program. Developed by Elliott Cortez, Ph.D., a child psychologist and former gymnast, "The Elliott Method," combines movement science with child development theory (CDT) for children ages 6 weeks through 14 years. By considering a child's perspective, our classes have been designed to not only enhance our students' development, but to enrich other areas of their lives such as learning, speech, listening skills and social behavior.

FASHION CAMP NYC
At the College for the Business of Fashion 12 E. 53rd St, New York
866-909-6911

Come to Fashion Camp NYC for an intensive, 5-day, hands-on camp experience, taught by the experts, designers, and retailers you read about in your favorite glossy, and aspire to work with one day. Fashion Camp NYC explores the "business" of fashion, teaching teens, ages 12-18, how to turn their passions into lucrative professions. Our educators include fashion executives, designers, product developers, stylists, bloggers, and editors, touching on every aspect of this creative and colorful industry. All that's missing is you! Visit our website for details!

FUSION ACADEMY & LEARNING CENTER

Fusion offers summer classes that fit your life. Our non-traditional, one-to-one learning environment provides the ideal solution for students who want to sharpen their academic skills–without sacrificing their summer freedom. Students in grades K-college can leverage our tutoring, skill building, and test prep, Monday-Friday, at any time during the summer. For those looking to explore their creative side, Fusion is also equipped with a state-of-the-art recording studio and a full mixed-media art studio. As always, Fusion works around your schedule. Learn more: fusionacademy.com.

FUTURE STARS SUMMER CAMPS
Purchase College, 735 Anderson Hill Road, Purchase,
914-273-8500

Weekly sessions for ages 4-16, June-August. Campers can choose from 16 specialty day camp programs: tennis, soccer, basketball, baseball, lacrosse, football, multi-sports, field hockey, cheerleading, volleyball, circus arts, magic, softball, diving, academic, and little stars (ages 3½–5). Our staff is a highly trained team of professionals, and limited enrollment ensures they get to know each camper's individual needs. Supervised swimming included; instructional swim for Little Stars. Lunch option; transportation available from Westchester; door-to-door transportation from Manhattan also available.

THE JCC IN MANHATTAN
334 Amsterdam Ave., New York
646-505-5729

Camp Kulam provides a warm, welcoming camp experience for children ages 5-12 with special needs, including those on the high functioning end of the autism spectrum, and those with varied learning and communication differences. Each one-week session features music, art, swimming, yoga, field trips, sports, and more. Less therapeutic than other programs, Camp Kulam allows for as much of a "typical" day-camp experience as possible, while maintaining a high staff-to-child ratio. Aug. 19-23 and 26-30. 334 Amsterdam Ave. at 76th St. jccmanhattan.org/camp-kulam.

JOFFREY BALLET SCHOOL
434 Ave. of the Americas, 3rd, 4th, & 5th Floors, New York
212-254-8520

The Joffrey Ballet School has summer dance camp programs for ages 3-6 and 7-9, and ballet intensives for children 10-13 and 13-22. Dance camps are weeklong workshops with themes such as "Peter and the Wolf," "Wild Things," and "Fairies, Knights, and Dragons," which encourage creativity through dance, arts, crafts, music, and food. An in-studio performance culminates each workshop. Workshop hours: 8:45-11:45am. Summer ballet intensives (ages 10-22) include classes in ballet technique, character and folk dancing, jazz, Pilates, and pointe (for older students).

KATE TEMPESTA'S URBAN GOLF ACADEMY
Locations: Indoor Golf in Manhattan, Brooklyn & the Hamptons,
917-270-7257
Brooklyn, Queens, Fairfield and Long Island.

Kate Tempesta's Urban Golf Academy (UGA) teaches students the proper skills, rules, and etiquette of golf in both indoor and outdoor settings. Our classes are designed to empower children both on and off the course, while cultivating a love for the game of golf. Our unique program lets children explore the game in a safe, secure, and nurturing environment. We use a variety of specially designed equipment, including SNAG, Birdie Ball, and Almost Golf, to focus on skill development while having FUN!

KIDS AT ART CHILDREN'S ART STUDIO & GALLERY
1412 Second Ave. (bet. 73rd & 74th Streets), New York
212-410-9780
Email wendy@kidsatartnyc.com

This summer, Kids at Art will feature a half-day of Art (drawing, painting, and sculpture) (9am-12pm), and a half-day of Musical Theater mini-camp (12:30-3pm) offered by the professionals from Tada! Youth Theater, who will work with children to create an original musical performance with a final sharing for parents and friends on the last day. This is the perfect program for active children ages 4.5 and older who want the best of both creative worlds. Registration for each program is also available separately through Kids at Art. (June 10-August 23.)

LANYARD LADIES (THE)
21 Ryder Place, East Rockaway
516-578-2248
Email thelanyardladies@yahoo.com

Introducing The Lanyard Ladies 2013 Summer Mini-Camp. Help uncover your child's creative side. The Lanyard Ladies are offering three different camp programs ranging in length from 4-, 6-, or 8-week sessions. Providing tons of fun for ages 5-16. Camp days are Monday, Wednesday, and Friday from 9-11am. A snack and drink is included each day. Camp begins July 1 and ends Aug. 16. Call 516-578-2248 for more information.

LAUNCH MATH & SCIENCE CENTERS
173 W. 81st St., Lower Level (81st Street and Amsterdam Avenue),
949-528-6240 or 949-LAUNCH-0
Email info@launchmath.com

Real-life rocket scientist, Scott Heifetz, founded Launch with one mission: inspire children to love and learn math and science! Launch provides Pre-K through 8th grade kids with inspiring math instruction and science-based camps and workshops. Launch summer day camps are week-long sessions packed with creative hands-on projects. Multiple camps are offered by age bracket. Whether building advanced robots, performing innovative chemistry experiments, putting model vehicles in motion, designing video games, tinkering with electronics, or playing in Central Park, kids will be having too much fun to notice they are learning!

MANDARIN SEEDS
100 Reade St. (Ground floor), New York
646-580-4769

Founded by native speakers who are passionate about their own children's Mandarin education, Mandarin Seeds' mission is to inspire children to love and learn Chinese (Mandarin), with a child-centered and progressive approach in a fun-filled immersion environment. Our Ya-Ya Preschool summer camp for 2-5 year olds is designed with engaging themes and creative hands-on projects. Our Sprouts summer campers (ages 5-7) will enjoy studying world classic stories, learning Mandarin vocabulary/sentences through games, music, dramatic play, and arts. July 8-Aug. 16. Enjoy reading testimonies about our young scholars on our website. Visit mandarinseeds.com

MINIMADE NYC
167 W. 81st St. (Book Nook Space), New York
917-613-2263
Email shemilla@minimadenyc.com

Minimade is a program designed to spark curious little minds through a variety of sensory projects. With the use of imagination and creativity, children will explore all genres of art. We create fossil art, huichol art, gardening, music, and dance! Through working with their hands, kids build confidence and self-esteem. Once this spark is ignited the possibilities are endless, so come join the fun!
MITCHELL SPEARMAN GOLF
5036 Dr. Phillips Blvd., Suite 341, Orlando
800-733-1653

The Mitchell Spearman Junior Golf Camp in Westchester from June 3-Aug. 30. A small and exclusive golf camp for serious young golfers. Tournaments, prizes, video analysis, on course play. Junior Golf Year round! Ages 6-16 (special peewee classes also available). The Mitchell Spearman Junior Golf program Drive 495 Soho. World class junior golf comes to Manhattan. Starting in March. Camp dates coming shortly. Visit our website for more information at spearmanjuniorgolf.com, or call 800-733-1653. Top 100 instructor Mitchell excels in teaching juniors with many of his prodigies winning tournaments. We're proud to be introducing and inspiring young players to excel at the game.

MODEL MOVES BOOT CAMP
Serving Manhattan,
917-721-7941
Email info@modelschool.com

Model Moves Boot Camp is an empowering one-day workshop for aspiring models and actors with an emphasis on projecting a powerful image to the world. Walking on the runway and working in front of the camera with energy and poise are the keys to a successful modeling career. You'll learn how to walk and move with the confidence, grace, and presence of a supermodel, and get great photos to launch your modeling and acting career. NYC Dates: March 23, April 20, June 19, July 17, and July 31.

MUSIC BEANS
118-122 Baxter St., Suite 702 (bet. Canal & Hester), New York
646-770-1595

July-August. Music, Arts, Creativity, and Mandarin! Weekday mornings, Language/Music Beans together offers a Chinese Immersion Program for children ages 2-6 years. Classes include music, crafts, painting, story telling, and field trips. Afternoons and weekends, Music Beans provides a variety of music lessons; choose from piano, violin, guitar, drum, flute, Baby Jam in Music, and Fun with Mandarin class. Flexible class packages are available. Visit musicbeans.com to learn more about our creative programs!

MY GYM NYC CHILDREN'S FITNESS CENTER - UPPER WEST SIDE
22 W. 66th St., (bet. W. Central Park & 65th Street Transverse),
212-724-3400

My Gym has spent 25 years building children's self-esteem and nurturing a love of fitness and activity. Gym, yoga, and martial arts classes are offered in our clean, safe, and fun environment for children ages 6 weeks-10 years. Member benefits include unlimited summer classes and free plays, as well as exclusive savings on parent's night out, summer camp, and birthday parties! Whether we are working on fine motor skills or core strength, we wrap it all up in fun activities, so your child is laughing and smiling while they are learning and developing.
NEW YORK CHINESE CULTURAL CENTER
390 Broadway, 2nd Fl., New York
212-334-3764 x105

New York Chinese Cultural Center offers a 7-week cultural enrichment program for children ages 3½-10. Daily activities include Chinese language, arts and crafts, and basic Chinese dance. Enrollment policy is rolling and flexible, with a basic weekly fee of $300. Early drop-off and late pick-up services are available for working parents. Visit the website at chinesedance.org, or call 212-334-3764 for more information.

NYU SUMMER PROGRAM FOR KIDS
At The College of New Rochelle, New Rochelle
212-263-0760/516-358-1811

A seven-week, evidence-based, therapeutic day program exclusively for children ages 7-11 with ADHD and behavior disorders. The focus of program is to build self-esteem and help children develop attentional, organizational, and friendship skills. Clinical psychologists and qualified teachers supervise undergraduate and graduate-level counselors. There is one staff member to every 1 to 2 children. The program is directed by Dr. Karen Fleiss, a nationally renowned clinical psychologist, and expert in the treatment of children with ADHD. Enrollment is limited.

PEARTREE PRESCHOOL
132 W. 112th St., New York
347-514-6001

Situated two blocks from Central Park in a 6,000-square-foot space in Upper Manhattan, Peartree Preschool is a play-based, eco-preschool whose mission is teaching children the wonders of the world. With a flexible schedule and dedicated outdoor area, this progressive preschool provides families with a child-centered approach to early learning, a collaborative family atmosphere, and a safe, inspiring environment that encourages exploration and creativity. The school can serve up to 75 children ages 2-5 years. Check out Peartree at peartreenyc.com, and call about Summer Programs.

PLANET HAN
401 West End Ave. (at 79th Street), New York
212-724-2421

Mandarin for all! Planet Han provides a fresh fun approach to teaching Mandarin. We use the novel 'Model.Action.Talk.' method to teach Mandarin to kids (from infants to 12-year-olds), and to adults, regardless of ethnicity, through our group classes, after-school programs, and private tutoring. Enroll today!
SUMMER PROGRAM AT MORNINGSIDE MONTESSORI SCHOOL
251 W. 100 St, New York
212-316-1555

Our Summer Program promises a fun-filled summer for children ages 2½ to 5½ . Enjoy our sun-filled, air-conditioned classrooms, spacious rooftop playground, arts & crafts, science, and movement. Group trips are also offered for our older campers. For ages 3½ to 5, we also provide an instructional swim program offered by "Swim Jim" (There is an additional fee for this program as noted on the application.) Our staff is made up of experienced teachers and young adults who return year after year to work with our children. Visit our web site.

TADA! YOUTH THEATER
15 W. 28th St at Broadway, New York
212-252-1619

When school is out...TADA! Youth Theater is in! School Break Week-Long Camps and Week-Long Summer Camps are on sale now. Explore the world of acting, singing, and dancing that focuses on the core elements of Musical Theater. Two professional teaching artists direct scenes and musical numbers from original TADA! musicals and Broadway/Off-Broadway shows, plus play theater games, do comedic improv, and master cool dance moves. Also check out our Afternoon Adventures program, available for all summer camps. Visit our website or call for more information.

THE SCHOOL AT PERIDANCE: BALLET INTENSIVE
126 E. 13th St., New York
212-505-0886

The Ballet Intensive is perfect for your dancer to improve their ballet technique over the summer. Faculty will feature world-renowned instructors from Peridance. Daily schedule will include Technique, Pre-Pointe, Composition, Variations, and Pilates. Dancers will also learn about Ballet History and try new classes such as Character and Hip-Hop. ?The Intensive will conclude with a studio performance to showcase the dancers' own choreographic compositions and variation dances. Session Dates: July 29- August 9, Monday-Friday from 10am-4:30pm. Audition required for ages 9-12; email colleen@peridance.com for information.

THE SCHOOL AT PERIDANCE: SUMMER DANCE CAMP
126 E. 13th St., New York
212-505-0886

Peridance's Summer Dance Camp is an exciting and action-packed way to keep moving this summer. The Camp will include daily technique classes in Ballet, Modern, Jazz, Hip-Hop, African, and Salsa. In addition, campers will learn choreography during Elements of Dance, and explore Dance History. The camp will conclude with a studio performance to showcase the campers' own choreographic creations, artistry, and technique! Session Dates: July 29-August 9, Monday-Friday, from 9:30am-4:30pm. For ages 6-12.

THIRD STREET MUSIC SCHOOL SETTLEMENT
235 E. 11th St. (at 2nd Avenue), New York
212-777-3240

Third Street's Summer Arts Camp welcomes children ages 3-6. Experienced preschool teachers mix outdoor and indoor activities, imaginative play, and learning, as well as active and quiet times. Camp highlights include: dance, music, art, cooking and dress-up—plus sprinkler play, outdoor games and sing-alongs. Small, consistent groups allow children to strengthen friendships and build new ones. Children should bring lunch, energy and their imaginations! We offer 2-, 3- or 5-week options. Registration begins March 15. Register for 5-week session by May 1 for discounted tuition. Tuition assistance available.

UNITED NATIONS INTERNATIONAL SCHOOL
24-50 FDR Drive (25th Street & Waterside Plaza), New York
212-584-3071
173-53 Croydon Road, Jamaica Estates
718-658-6166
admissions@unis.org

June 24-July 26. UNIS Summer Camp provides an array of activities for students, ages 4-14, in a friendly and supportive environment that fosters friendship, develops sportsmanship, and nurtures the spirit. Division 1 (ages4-7) offers a structured program including: chess, tennis, swimming, theatre games, music and songs, arts & crafts, and a variety of sports. Division 2 (ages 8-14) offers mini-musical, photography, film making, dances, drumming, guitar, world music, robotics, animation, chess, arts & crafts, swimming, soccer, volleyball, basketball, softball, yoga, and cooking. For information, call 212-584-3084.

WHIMSIES DOLLHOUSE SHOP
18 Lewis St., Greenwich
203-629-8024

Whimsies' Workshop is a great learning and challenging experience for anyone ages 10 to 110. Learn to assemble, paint, shingle, electrify, wallpaper, and install lighting, flooring, and trim in a six-room, back-open, beautiful Whimsies' heirloom-quality dollhouse. Click on "Registration Form" to register online at whimsiesdollhouse/registration_form or call for more details! 203-629-8024.

WINSTON PREPARATORY SCHOOL
126 W. 17th St., New York
646-638-2705
57 W. Rocks Road
Norwalk, CT 06851
203-229-0465

The Summer Enrichment program at Winston Preparatory School provides parents with the unique opportunity to create an academic program specifically designed for the needs of their children. Students in grades 4-12 may attend six classes daily from 9am-1:30pm, June 28-July 26. From 2-3:30pm, students may enroll in one-on-one classes, engage in after-school activities, or participate in both. Students may also enroll in one-on-one sessions from Aug. 5-23. Scholarships are available. For further information, brochures, or applications, please call or email.
SERVICES FOR CAMPERS
We know stickers and labels. With over 500,000 customers and celebrating our 17th year, Family Labels has been making sure your children's belongings come home from camp and school. We manufacture every item in our more than 7,000-square-foot South Florida manufacturing facility. Come check out our site at familylabels.com and see why we "Guarantee To Deliver A Smile." A proud member of the American Camp Association.

LICENDERS
939 8th Ave., Suite 302 (bet. 55th & 56th Streets), New York
212-759-5200
888-LICENDERS (542-3633)

Licenders, an all-natural lice removal company, has launched KLOOC–Keep Lice Out Of Camp. The program offers parents the opportunity to bring kids to any of the three Licenders locations for free head lice screenings. Adie Horowitz, owner, says this prevents unknowingly spreading lice to classmates and family. By using Licenders, kids won't have to be sent home from school. Licenders clinicians go through extensive training and are FDA-cleared. Licenders has contracts with more than 100 schools in the tri-state area and is located in Connecticut, Long Island, and Manhattan.

LICEXCHANGE - THE NO LIP SERVICE LICE SERVICE
917-657-0249
Email debrarosen@licexchange.com

LiceXchange takes head lice management and treatment to a whole new level. Rapid response and customized service means you'll never pay for more than you need. School nurses depend on Debra's caring, experienced staff to deliver preventative screenings that get results! Parents everywhere are spreading the word that LiceXchange costs less, but gives you more. Every treatment includes an array of organic and homeopathic products designed to maintain a clear scalp and repel head lice…plus, a special gift for every child!
OUTINGS FOR CAMPERS
300 NEW YORK
Pier 60/23rd & West Side Highway, New York
212-835-2695

It's time to pack up those tents, put away the bug spray, and step into some bowling shoes! Come venture into the great indoors we call 300 New York. With 49 state-of-the-art bowling lanes, comfy seating, ceiling-to-floor video screens–not to mention air conditioning–you'll hardly miss the old campgrounds. For more information on our great camp packages, contact our sales office at 212-835-2695, or check us out at 300newyork.com.