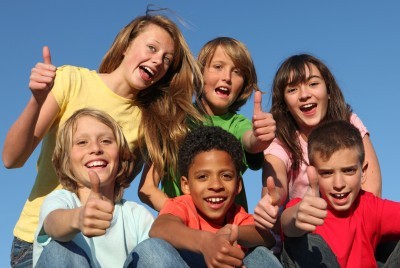 UPDATED FEBRUARY 2014: Check out Manhattan day camps, and specialty camps for New York City summer fun! Whether your child is interested in theater, sports, dance, gymnastics, martial arts, or other specialty camps, or if you're looking for tutoring and academic summer programs, you'll find what you're looking for in our comprehensive camp guide for Manhattan. Our guide features day camps, specialty camps, sleepaway camps, and outings for campers and families in Manhattan and the surrounding area.
OUTINGS
DINOSAURS ROCK®, GEMS ROCK®, OCEANS ROCK® EVENTS AND SUPPLIES
800-411-3466

Our 14th year offering hands-on camp/school shows and parties for ages 3-13. Museum exhibits, hands on! Dig for REAL fossils, mine for gemstones, (20-ft. sluice), open geodes, make jewelry, etc. in our fun, educational, interactive shows. Three fascinating themes: Dinosaurs/Fossils, Minerals, Oceans. We are the original authentic learning experience. Dynamic, expert presenters (no costumes or singing here!), giant displays (e.g., 9-ft. Ice Age leg), T-Rex skull, mega-crystals, touch a REAL stingray and shark. As seen at the Bronx Zoo. Our online superstore includes activity supplies, cool gifts, and more.

TRIBECA PERFORMING ARTS CENTER
199 Chambers St., New York
212-222-1460

Tribeca PAC's Family Series offers great programs for the entire family. These performances offer parents and kids of all ages the opportunity to enjoy a wide variety of theatrical events including plays, musicals, puppetry, concerts, and dance, and are great for Birthday Parties! In addition to presenting and producing, BMCC Tribeca Performing Arts Center has an active rental service that brings exciting and unusual events to the Tribeca scene. The beautiful facilities are professionally equipped, and can accommodate a wide range of performing arts, as well as educational seminars.

SERVICES FOR CAMPERS
LICENDERS
939 Eigth Ave., NYC
212-759-5200
227 E.81st St., NYC
212-759-5200
30 Myano Lane, Stamford
203-961-9918
2 Haven Ave., Port Washington, NY
516-472-2830
888-LICENDERS
Email [email protected]

Licenders has launched KLOOC – Keep Lice Out Of Camp, the only program open seven days a week that offers parents walk-ins for FREE head lice screenings. Don't let your child's summer be ruined by showing up to camp with lice! Tell your camp about KLOOC and they can get half-price screenings on camp grounds. Licenders clinicians are trained to use the FDA-cleared AirAlle. Licenders has contracts with more than 100 schools, and has locations in Connecticut, Long Island, and Manhattan.

LICEXCHANGE - THE NO-LIP-SERVICE LICE SERVICE
917-657-0249
Email [email protected]

LiceXchange takes head lice management and treatment to a whole new level. Rapid response and customized service means you'll never pay for more than you need. School nurses depend on Debra's caring, experienced staff to deliver preventative screenings that get results! Parents everywhere are spreading the word that LiceXchange costs less, but gives you more. Every treatment includes an array of organic and homeopathic products designed to maintain a clear scalp and repel head lice...plus, a special gift for every child!

SLEEPAWAY
CAMPS PEQUOT & SHERWOOD
253 Bushy Hill Road,
860-767-0848
Email [email protected]

Located in coastal Connecticut, on 700 wooded acres surrounding a mile long private lake, Incarnation Camp is the country's oldest co-ed camp. Since 1886, we have provided a fun-filled, traditional camp with hands-on learning and group living in the great outdoors. Our camps include: Pequot for boys, Sherwood for girls, and Pioneer Village for teens. Our camps are amazing places to spend your summers–there is nothing quite like the bonds you build with your camp friends as you experience the adventures of summertime together. Campers participate in well-rounded and adventurous programs.

FROST VALLEY YMCA
2000 Frost Valley Road, Claryville
845-985-2291
Email [email protected]

Here in the Catskill Mountains, Frost Valley YMCA is a camp all year 'round! Summers are filled with traditional sleepaway camp activities—roasting marshmallows, singing songs, playing sports, putting on skits, and making lifelong friends. We also offer Horse Camp for girls, Farm Camp, and Adventure Trips, all of which offer campers challenging outdoor experiences. Throughout the school year, we're open every weekend to families, Girl Scout and Boy Scout troops, outdoors clubs, and other groups for indoor and outdoor activities all ages enjoy, like hiking, canoeing, snow tubing, and more.

SPECIALTY
BALLET ACADEMY EAST
1651 Third Ave.,
212-410-9140 x12

Ballet Academy East SUMMERDANCE, for ages 4-10, will run from June 23-Aug. 14. March Mini-Session SUMMERDANCE will run March 17-27 for ages 4-8. Children participate in a huge variety of enriching, fun, arts-focused activities including ballet, tap, modern dance, musical theater, drama, jazz, arts and crafts, cooking, swimming (summer only), origami, yoga, and more! Four- and eight-week sessions are available in summer, and one- and two-week sessions in March. Visit baenyc.com for full information on SUMMERDANCE, as well as information on BAE's summer classes for ages 18 months and older.

BOOK NOOK
167 W. 81st St. (at Amsterdam Avenue), New York
212-873-2665
Email [email protected]

Summer Journey around the World at Book Nook offers children a unique and fun international experience! Each week during the six-week camp, the children will be introduced to a new country through books, art, music, food, languages, and much more. Summer Program classes: Tuesday/Wednesday/Thursday, from July 8-Aug. 14. Please visit our website for more information. 9:30am-12pm (ages 27 months-36 months); 12:30-3pm (37 months-60 months).

BROADWAY WORKSHOP
At Ripley Grier Studios, 520 8th Ave. (36th/37th streets), 16th Floor, New York
212-262-2636

Broadway Workshop gives young actors ages 8-19 the opportunity to explore their creativity through acting, singing, and dance. Programs are taught by working professionals, from Broadway stars to casting directors and agents. Broadway Workshop students not only learn about and experience all aspects of the performing arts through our Workshops, Master Classes, Industry Showcases, Productions, Private Coachings, and Summer Camps, they also gain skills in the areas of communication, self confidence, and teamwork in a supportive, positive, and FUN environment!

CENTER FOR ARCHITECTURE FOUNDATION
536 LaGuardia Place, New York
212-358-6133

Explore architecture and design this summer at the Center for Architecture in Greenwich Village. Our week-long Summer@theCenter camps give young people in grades 3-12 an opportunity to create their own architectural designs and models. Each week focuses on a different topic in architecture, combining hands-on art and building projects with trips to notable buildings, parks, and architectural sites. Activities include drawing, 3-D model-making, interior design, city planning, computer graphics, engineering, "green" design projects, and an intensive two-week Architectural Design Studio for High School students. Info and registration at cfafoundation.org/summer.

CHELSEA PIERS SUMMER SPORTS CAMP
West 23rd Street and Hudson River Park,
212-336-6846
Email [email protected]
[email protected]

At Chelsea Piers Summer Sports Camp, campers ages 3-17 choose from 16 different sports camps. Camps include Preschool Gymnastics, Preschool Ice Skating, Sports Academy (soccer, basketball, volleyball, batting, and more), Junior Gymnastics, Junior Ice Skating, Junior Ice Hockey (new for Summer 2014!), Gymnastics, Ice Skating, Ice Hockey, Golf, Performance Golf, Elite Soccer, Acceleration Hockey, Basketball, Bowling, and Urban Adventure for Teens (kayaking, rock climbing, and sailing). Camp runs June 16-Aug. 29. Register for 1-11 weeks. Transportation and after-care are available for an additional fee. For more information, call or visit the website.

CITYKIDS PRESCHOOL
631 Academy St., New York
212-304-5106
Email [email protected]

CITYKIDS is an extension of CITYBABY, a nursery center, so that children in the CITYBABY program can continue with the school through preschool. The preschool's program covers cognitive, emotional, physical, and social development. The school is focused on the immediate development of its students, as well as ensuring that each child is provided with the skills necessary to be successful throughout their lives. Summer programs offered. Mon.-Fri. Meals included.

EBL COACHING
17 E. 89th St., Suite 1D, New York
212-249-0147

EBL Coaching offers three-week intensive academic summer programs for students in grades pre-K to 12. Our Skills for Success program uses multi-sensory techniques to teach reading, writing, reading comprehension, and math skills to students in grades Pre-K to 5. Sessions meet Monday-Friday from 9am-12pm. Our Strategies for Study Success program teaches middle and high school students independent study skills strategies in test taking, note-taking, organization, reading comprehension, and writing. Sessions meet Monday-Friday from 1-4pm. Specialized programs for students with ADHD and learning disabilities are also available.

FASTBREAK KIDS
1629 First Ave. (bet. 84th and 85th streets), New York
212-724-FAST (3278)

The Fastbreak Kids Multi-Sport Camp for children ages 3-5 years is designed to expose your child to a number of new skills and sports. Children are introduced to basketball, baseball, soccer, football, and floor hockey within a structured coaching environment to help develop coordination and agility, and instill a love of team play. Our low child-to-coach ratio makes for a safe, fun, engaging program that's sure to be a blast! June 23-Aug. 29, 9:30am-12:30pm daily. Camp day includes a short, classroom component (arts and crafts). A healthy snack and juice are provided.

FUTURE STARS SUMMER CAMPS
Purchase College, 735 Anderson Hill Road, Purchase,
914-273-8500

Weekly day sessions for ages 4-16, June-August. Campers can choose and combine weeks from 16 individualized specialty programs: tennis, soccer, basketball, baseball, lacrosse, football, field hockey, cheerleading, volleyball, circus arts, magic, softball, diving, rising stars, and academic. Our staff is a highly trained team of professionals, and limited enrollment ensures they get to know each camper's individual needs. Supervised swimming included. Lunch option, door-to-door transportation for Westchester and Manhattan residents also available.

THE GREEN VALE SCHOOL
250 Valentine's Lane, Old Brookville
516-640-2420
Email [email protected]

The Green Vale School is pleased to host the following summer camps in 2014: Half-day Mini Camps (June 16-27), i2 STEM Camp (July 7-18), New York Giants Football Camp (July 7-11), No Limit Boys Lacrosse Camp (July 14-18), Chess Camp (July 21-25), New York Yankees Baseball Camp (July 28-Aug. 8). Please visit greenvaleschool.org for details about each camp. For questions please contact Peggy Bell, director of communications at [email protected] or direct line 516-628-5122.

GREENWICH HOUSE KIDS
27 Barrow St./46 Barrow St./16 Jones St., New York
212-991-0003 x402

Join Greenwich House in the heart of Greenwich Village for loads of fun and creative children's programming for kids ages six months to fourteen years. There are early childhood enrichment, private and group music, ballet and jazz, basketball, science lab, architecture and design, photography, ceramics, and much more! Greenwich House has it all for every age! Registration is ongoing. Walk-over and late pick-up options are available for the after-school programming. For more information, please visit greenwichhouse.org or call 212-991-0003, x 402.

HARBOR HAVEN
908-964-5411

Harbor Haven, a comprehensive, nurturing summer program in a beautiful private school setting provides an opportunity for children ages 3-15 with mild special needs to experience summer camp activities such as athletics, swimming, nature, performing arts, cooking, photography, computers, arts and crafts, yoga, trips, special events, entertainment, and more. Social skills training, daily academics, speech and occupational therapy, reverse inclusion, and a special program for 16-18-year-olds are unique components. Qualified, professional staff provides a 1:3 or better staff-to-camper ratio. Located in West Orange, NJ—transportation available from some areas of Manhattan and Brooklyn.

KARMA KIDS YOGA
102 and 104 W. 14th St. (bet. Sixth & Seventh avenues), New York
646-638-1444

At Karma Kids Yoga studio, children are encouraged to explore and discover their minds and bodies in a fun-filled way! This creative approach can be helpful for children whose bodies are still developing. The use of animated poses and basic stretching exercises promotes strength, flexibility, coordination, and body awareness. Breathing and visualization techniques teach focus, relaxation, and self-control. Karma Kids Yoga offers baby yoga, toddler yoga, kids' yoga, teen yoga, family yoga, glow-in-the-dark yoga, circus yoga, free storytime yoga, prenatal yoga, prenatal Pilates, special events, birthday parties, Teacher Training, more! Come Play Yoga!

KIDS MUSICROUND AT SMALL WORLD CONNECT
Manhattan and Manhasset Locations,
347-604-6004

Since 1999, nationally acclaimed Kids MusicRound has been offering their super-enriching music and movement classes for newborns to kindergarteners. Kids MusicRound spawns strong thinking skills by stressing fundamental musical competency and whole brain learning. Their melodies are lively, their lyrics are smart, and their syllabus is firmly grounded in established music theories. Maximize your child's early potential in this first-rate development-through-music enrichment program.

THE LANGUAGE WORKSHOP FOR CHILDREN
888 Lexington Ave. (at 66th Street), New York
800-731-0830
Upper East Side in Manhattan, New Jersey, and Long Island
François Thibaut, Director

For more than 40 years, The Language Workshop for Children has offered its pioneering educational play classes, camps, and preschools introducing French, Spanish, and Mandarin Chinese to children ages 6 months-9 years. Their respected technique combines emotion with proven language educational methods. Parents magazine named the LWFC "6 Classes Worth the $$$," while CNN called director François Thibaut "one of a very few experts in teaching languages to small children." LWFC materials won six major children's media awards.

LIFE ADJUSTMENT CENTER (LAC) COMPREHENSIVE PRESCHOOL
325 E. 101st St., 2nd Fl., New York
212-828-3974
Email [email protected]

The LAC Comprehensive Preschool is an integrated, extended-day educational program servicing children ages 2-5. At LAC, the students' sense of achievement and well-being is encouraged by our student-centered educational philosophy. LAC offers quality services to maximize a student's potential. Our services include: speech therapy; physical therapy; occupational therapy; psychological services; music therapy; pet therapy; nursing services; a pediatrician on site; and even engaging field trips! Enroll in our preschool Summer Session program from May-August at laccomprehensivepreschool.org.

MODEL MOVES BOOT CAMP
Serving Manhattan,
917-721-7941
Email [email protected]

Model Moves Boot Camp offers empowering three-day camps for aspiring models and actors with an emphasis on projecting a powerful image to the world. Walking on the runway and working in front of the camera with energy and poise are the keys to a successful modeling career. Meet agents from Wilhelmina, Ramona's Model and Talent, and True Management. You'll learn how to walk and move with the confidence, grace, and presence of a supermodel, and get great photos to launch your modeling and acting career. NYC Dates: July 15-18 and July 29-31.

MR. AUBREY'S SHOW KIDS
Lt. Joseph P. Kennedy Center, 34 W. 134th St., New York
800-939-4917
Email [email protected]

Sing, dance, act, design, perform, and discover the leader in you! Former associate producer of Disney's "The Lion King" launches Mr. Aubrey's Show Kids Musical Theater Summer Intensive in Harlem! Ages 8-17 create an original musical with industry professionals and get coached to be on Broadway…and beyond! Mon.-Fri., 9-5pm, July 7-Aug. 15. Full intensive two-week sessions. Register and pay in full before June 1 and receive a 5 percent discount.

NYU SUMMER PROGRAM FOR KIDS
At The College of New Rochelle, New Rochelle
516-358-1811

A seven-week, evidence-based, therapeutic day program exclusively for children ages 7-11 with ADHD and behavior disorders. The focus of the program is to build self-esteem and help children develop attentional, organizational, and friendship skills. Clinical psychologists and qualified teachers supervise undergraduate and graduate-level counselors. There is a 1:1 or 1:2 staff-to-child ratio. The program is directed by Dr. Karen Fleiss, a nationally renowned clinical psychologist and expert in the treatment of children with ADHD. Enrollment is limited.

ONBROADWAY PATP - PERFORMING ARTS TRAINING PROGRAM
Riverside Church 490 Riverside Drive @ 120th Street, New York
347-927-2877

OnBroadway is Metro New York's year-round performing arts program for students ages 6-14, founded by Rema Webb ("The Lion King," "The Book of Mormon"). It is performing arts training in a conservatory-type setting. No prior experience required. Learn lifelong lessons and build confidence. All classes are led by theatre professionals. Annual Memberships are available, and allow you the opportunity to pick and choose from all programs offered. School Holiday Intensives; Weekend Classes; Four-Week Summer Program. Dance-Act-Sing-Create and have fun!

SOUL ARTS ACADEMY
440 Studios 440 Lafayette St., 3rd Floor, New York
212-254-0454

A summer at Soul Arts is a thrilling adventure in visual and performance art for kids ages 4-13, guaranteed to create memories to last a lifetime. Through dance, music, art, acting, storytelling, yoga, swimming, kayaking, martial arts, nature, free play, magic, and more—in weekly age-appropriate and exciting workshops—children unleash their unique, creative voices, free from limits and judgment. Soul Arts Academy's caring, experienced instructors, weekly field trips, and visiting arts professionals, help make each day a vibrant journey of discovery...here, in the most inspiring city in the world!

SPORTIME TENNIS & MULTI-SPORT CAMPS
Several locations throughout Long Island,
888-698-3647
Ages 3-15
Email [email protected]

SPORTIME's Tennis, EXCEL Tennis, and Multi-Sport Summer Camps offer children a great combination of sports instruction and games, swimming, arts and crafts, and exciting special events. Camp activities include tennis, soccer, softball, basketball, flag football, and floor hockey. Campers learn fundamental skills, participate in competitive drills and tournaments, learn game strategies, and receive individualized attention—all in a fun, safe, nurturing environment.

UNITED NATIONS INTERNATIONAL SCHOOL
24-50 FDR Drive (25th Street and Waterside Plaza), New York
212-584-3083
173-53 Croydon Road, Jamaica Estates
718-658-6166
[email protected]

UNIS Summer Camp provides an array of activities for students ages 4-14 in a friendly and supportive environment that fosters friendship, develops sportsmanship, and nurtures the spirit. Division 1 (ages 4-7) offers a structured program including chess, tennis, swimming, theater games, music, arts and crafts, and variety of sports games. Division 2 (ages 8-14) includes activities such as soccer, volleyball, basketball, softball, swimming, yoga, robotics, animation, chess, arts and crafts, mini-plays, photography, dances, drumming, guitar, world music, cooking, and more. (June 23-July 25).

VITAL THEATRE COMPANY
2162 Broadway, 4th Floor, New York
212-579-0528

Sign up your rising star for Vital Theatre Company's Summer Junior Performance Camp at St. Michael's Church on the Upper West Side. Campers, ages 4-6, will learn a song and choreography from one of Vital's original shows, play theater games, learn improvisational skills, and create a play, as well as study some aspect of design (costume, set, or lighting) during this week-long camp. The final performance for friends and family will showcase each individual camper's talents. For dates, times, pricing, or to register, visit vitaltheatre.org/jpc.php. Questions? Email Elise Reynard, camp director, at [email protected]

WILDLIFE CONSERVATION SOCIETY ZOO CAMP
The Bronx Zoo
718-220-5132
[email protected]
Central Park Zoo
212-438-6583
[email protected]

Explore the world animals and learn about protecting our planet! All campers will engage in hands-on science activities, crafts, animal encounters, theater performances, exhibit activities, and more! The Zoos offer full day, week long day camps for kids ages 4-12 years, and have a new mini-camp for 2-3 year olds and their caregivers. In the three-week Teen Internships at the Zoos, 13-17-year olds will work with keepers, design exhibits, conduct behavior studies, meet zoo professionals, and more. Sessions run mid-June through the end of August.

WINSTON PREPARATORY SCHOOL
126 W. 17th St., New York
646-638-2705 x688
57 W. Rocks Road
Norwalk, CT 06851
203-229-0465

The Summer Enrichment Program 2014 at Winston Preparatory School provides parents with the unique opportunity to enroll their child in an individualized academic program designed for the needs of each student. From June 27-July25, students in grades 4-12 attend four classes as well as art, music, and gym from 9am-1:30pm. From 2-3:30pm, students may enroll in one-on-one classes to target specific skills or engage in sports or arts activities. Students may also enroll in one-on-one sessions from Aug. 4-21.

TRADITIONAL
A.C.T. PROGRAMS (ADULTS AND CHILDREN IN TRUST)
At the Cathedral Church of St. John the Divine, 1047 Amsterdam Ave, New York
212-316-7530
Email [email protected]

A.C.T. is "Where the Action Is" this summer for your child, on the historic campus of St. John the Divine Cathedral. There is something here for every child, ages 4-14. Campers have the versatility to participate in arts, sports and specialized camps, and exploring New York City sites, embarking on scavenger hunt challenges, and taking exciting field trips in our Adventure Camps. A.C.T., since 1971.

ASPHALT GREEN
Upper East Side, 555 E. 90th St,
212-369-8890 x2084
Battery Park City
212 North End Ave. (at Murray Street)
212-298-2900
Email [email protected]

Asphalt Green's Summer Day Camp fosters a love of sports and fitness that lasts a lifetime. Offered on two campuses in Manhattan: 5.5-acres on the Upper East Side, and a 52,000-sq.-ft. facility in Battery Park City, the camp offers kids ages 4-13 a summer of swimming, sports, arts, trips, special events, and more. Age-appropriate activities are designed for campers in the Pee Wee (ages 4-6), Junior (ages 6-8), and Senior Camps (ages 8-13). Also available is a counselor-in-training program for kids ages 14-15. Bus service and pre- and post-camp are available.

DOWNTOWN DAY CAMPS
120 Warren St., New York
212-766-1104 x250
Email [email protected]

Downtown Day Camps offer K-8th-grade programs in our beautiful Downtown Community Center and two adjacent facilities in TriBeCa. Our Center boasts a private 75-foot pool for swim lessons, art rooms, dance/karate studios, and more. Camp activities include swimming, outdoor field sports, arts and crafts, tennis, karate, movement, music and drumming, song shows, field trips, and more. Day Camp sessions run from June 30-Aug. 15. Contact us for details on various session options. Open House dates are Feb. 26 and March 26 from 6-7:30pm. RSVP requested but not required.

DWIGHT SCHOOL
291 Central Park West, New York
212-724-7524
Dwight Summer Camp
The Dwight School Athletic Center
2116 First Ave.
New York, NY 10029
917-551-6430
Email [email protected]

With customized programs for children ages 4?13, Dwight offers an extensive range of activities to "ignite the spark of genius in every camper": swimming, basketball, fencing, martial arts, soccer, tennis, video game design, 2- and 3-D art, music, dance, yoga, circus arts, day/overnight trips, theme days, color wars, and more! Based on age/preference, campers customize their day. Choose from two-, four-, and eight-week sessions. Headquartered on the Upper East Side, we provide chaperoned stop-to-stop bus transportation throughout Manhattan, as well as pre-/after-camp activities, for additional fees, to extend the day.

ESF SUMMER CAMPS AT RIVERDALE COUNTRY SCHOOL
5250 Fieldston Road, Bronx
718-432-1013

More than 32 years of experience! ESF offers four exciting camps at Riverdale Country Day School: Day Camp (ages 4-8), sports camp (ages 6-14), senior camp (ages 9-15), and tennis camp (ages 6-15). ESF is an award-winning, family-owned and -operated camp. More than 60 activities, daily swim, sports, and exciting programs for boys and girls. Two- through eight-week options. Extended day available. Optional bus transportation from New York City and Westchester County.

JODI'S GYM
244 E. 84th St.,
212-772-7633
25 Hubbels Drive, Mount Kisco
914-244-8811

At Jodi's Gym, kids run, jump, and tumble their way to fitness! Now in our 32nd year, Jodi's Gym camp for 3-6-year-olds is three hours filled with gymnastics, music, art, story time, games, and snack time. Our staff is safety certified and goes through an extensive Jodi's Gym training program. Our newly renovated, clean, spacious, state-of-the-art facility is a child's dream come true. Jodi's Gym offers the most flexible scheduling around. You choose the weeks and days!

KID'S KORNER PRESCHOOL
247 W. 24th St., New York
212-229-9340
Email [email protected]

Summer camp at Chelsea's best-kept secret, Kid's Korner Preschool, is a NAEYC-accredited preschool and nursery school. Kids will enjoy arts, crafts, cooking, golf , yoga, water fun, and much more! A backyard brings the country to the city, "paved" with fake grass so that children can take off their shoes, lie down, and look at the clouds. The calm, quiet space is decorated with birds, butterflies, and sunflowers. Summer applications will be online at the end of March. Visit thekidskornerpreschool.com.

THE LITTLE GYM
777 White Plains Road, Scarsdale
914-722-0072
2121 Broadway, 2nd Floor (between 74th and 75th streets)
Upper West Side, Manhattan
212-799-1225
207 E. 94th St. (between Second and Third avenues)
Upper East Side, Manhattan
212-787-1124
28 Franklin Turnpike Waldwick, NJ
201-445-4444

Since 1977, The Little Gym has been promoting the healthy and successful physical and mental development of children. Their "Anytime Summertime Kids Fun" includes Parent/Child classes (ages 4 months-3 years), Preschool/Kindergarten classes (ages 3-6 years), and Grade School Gymnastics (non-competitive only!) for beginner, intermediate, or advanced gymnasts. The Little Gym also offers its world-renowned Anytime Summertime Kids camp for children ages 3-9 years, with flexible scheduling to work around your summer plans. Their unique theme-based curriculum takes children on weekly adventures. Half-day and full-day sessions available.

MY LITTLE LANGUAGE SCHOOL
225 W. 99th St, New York
646-389-7552
Email [email protected]

MLLS is a bilingual Montessori preschool serving students aged 2-5. Our unique program is conducted using the Montessori method, with a large emphasis on language in order to allow each child to embrace a second language and become truly independent and bilingual. Our summer camp program runs from June 30-Aug. 15 and includes three 2-week sessions. Students participate in fun and exciting academic units while engaging in water play and going on fun-filled weekly field trips.

OASIS SUMMER DAY CAMPS IN MANHATTAN
Oasis in Central Park
Luke Mohatt, camp director
646-698-1800
[email protected]
[email protected]
Oasis Downtown
Max Claman, camp director
718-596-4900
[email protected]
[email protected]

With two locations, Central Park (UWS) and Downtown Manhattan, Oasis offers campers ages 3-11 the summer of a lifetime in New York City! Oasis features a variety of activities such as athletics, fine and performing arts, nature exploration, Red Cross Swim instruction, and more. Oasis in Central Park is housed at the Mandell School. Oasis Downtown works in partnership with KIDS CREATIVE for arts activities. Both offer Early Start, which is developmentally appropriate for Pre-K campers. For more details on any of our programs at either location, visit us at oasischildren.com today.

SUMMER PROGRAM AT MORNINGSIDE MONTESSORI SCHOOL
251 W. 100 St, New York
212-316-1555

Check out our Summer Program's new science focus, promising a fun-filled summer for children ages 2½-5½. Enjoy our sun-filled, air-conditioned classrooms, spacious rooftop playground, arts and crafts, and movement. Group trips are also offered for our older campers. For ages 3½-5, we also provide an instructional swim program offered by "Swim Jim" (there is an additional fee for this program as noted on the application). Our staff is made up of experienced teachers and young adults who return year after year to work with our children. Visit our web site to register.