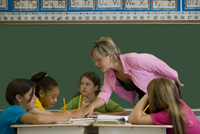 UPDATED SEPTEMBER 2014: Your #1 back to school resource for Manhattan, NYC, with listings for Manhattan schools, after-school tutors in Manhattan, after-school programs for kids, and activities including Manhattan dance and music classes, art classes for kids, Manhattan sports teams and programs, and more, all in Manhattan, including the Upper West Side, midtown, the lower East side and more.

And be sure to check out the Queens and Brooklyn guides too!
74TH ST. MAGIC
510 E. 74th St., NY
212-737-2989

74th St. MAGIC offers one of the NYC's most comprehensive enrichment programs with a wide array of classes in our Mini MAP program (early pre-school enrichment), MAP program (pre-school alternative classes), and MAGIC program (gymnastics and sports). Sharing a building with Epiphany Community Nursery School, children will find state-of-the-art classrooms, a baby-gym and a fully-equipped full-size gym, as well as an outdoor rooftop playground. MAGIC offers gym-tastic birthday parties, an extremely popular Summer Days Camp, and after-school special events at the MAGIC MAKERS' CLUBHOUSE.

ACADEMICS WEST: TUTORING, COACHING & COGNITIVE REMEDIATION
124 W. 79th St., Suite 1B, New York
212-580-0080
Email [email protected]; [email protected]

We teach, remediate, and coach students based on their learning styles. Using our metacognitive-driven techniques, specialists support students in ways that help them learn and retain information more easily and effectively. Each student has a collaborative team, comprised of a learning specialist and an educational psychologist, that creates individualized learning strategies. Our method, Clinically Informed Tutoring™, is designed to help students improve beyond what traditional methods can achieve. We tutor students from kindergarten through graduate school, in all content areas, and with standardized testing.

ALL MY CHILDREN DAYCARE
718-902-2325
Lower East Side - 112 Ridge St.
Queens - Forest Hills, Jamaica Estates, Kew Garden Hills, and Rego Park
Brooklyn - Crown Heights

At All My Children Day Care, we provide a place for your child to grow both emotionally and intellectually. Our staff is certified with extensive backgrounds in early childhood development and education. Our program is eco-friendly, and includes theater, nature, music, dance, technology, and field trips. We serve organic meals and are open Monday-Friday, from 7:30am-6pm, for children ages 6 months through 5 years. Register now.

THE ART FARM IN THE CITY
419 E. 91st St., New York
212-410-3117

The Art Farm in The City is a unique learning experience. Our pre-school program for 2s and 3s will foster independence in a play-based setting. Our indoor petting zoo connects children with nature and animals. Children cook fresh, organic dishes in our Farm Foodies class, care for animals in our after-school Animal Care class, sing along with friends and create art in adult-and-me classes such as Rocks, Smocks, and Animals, or join Laurie Berkner's The Music in Me class. You can even host your child's birthday! All-inclusive packages create lasting memories without the hassle.

ASPHALT GREEN
Upper East Side, 555 E. 90th St,
212-369-8890
Battery Park City
212 North End Ave. (at Murray Street)
212-298-2900
Asphalt Green Birthday Parties
Upper East Side
555 E. 90th St.
212-298-2900 x2993
Battery Park City
212 North End Ave. (at Murray Street)
212-369-8890 x2085
Email [email protected]

From swim to gym, Asphalt Green has something for everyone in your family. First-class campuses on the Upper East Side and in Battery Park City are home to world-class swim, sports, and fitness programs. Children 4 months and older can take swim classes, progressing from a warm-water, moveable-bottom teaching pool to the indoor lap pool. With Family and Passport Memberships, parents receive benefits including preferred pricing and registration for kids' and adult classes, and access to both first-class campuses.

ATLANTIC ACTING SCHOOL
76 Ninth Ave., Suite 537, New York
212-691-5919
Email [email protected]

The after-school program is a great introduction to storytelling, writing, acting, and improvisation. The Atlantic philosophy of ensemble, and our commitment to creating your own work, is deeply rooted in the creative acting experience for all age groups. Younger children create characters and stories through creative play and improvisational exercises, while older children are introduced to the Atlantic Technique as they approach their first scene work and monologues. All classes culminate in a workshop performance at the end of each semester. Fall workshops begin Sept. 10.

BALLET ACADEMY EAST
1651 Third Ave.,
212-410-9140 x12

Ballet Academy East offers classes to children and adults of all ages and levels. The Pre-Professional Division for ages 7-19 trains dancers for professional careers in ballet. Enrichment classes are open to students ages 7 and older who wish to study ballet less intensively. The Young Dancers Division offers pre-ballet, tap, and modern to ages 3-6. In BAE's Petit Dancers Program, children 18 months to 2 years, along with their parents or caregivers, share the joy of music and dance. Adult classes for all levels are available in ballet, tap, Pilates, ZUMBA, and yoga.

BLUE MAN GROUP
Astor Place Theatre, 434 Lafayette St., New York
800-BLUEMAN (258-3626)

Bring the kids! Finally, a show that can be fully enjoyed by both parents and kids. Ninety minutes with no intermission, packed with insane music, art, color, and humor. The Blue Men don't speak—they use non-verbal means, such as music and actions, to communicate. Free "Meet and Greet" in the lobby after the show—take photos with the Blue Men and their incredible musicians. Fun packages include Family VIP, birthday parties, and group discounts. Weekend daytime shows for the fall. Fantastic fun for back-to-school time. Recommended for kids ages 3 and older.

BRIDGE COMMUNITY PLAYSCHOOL
250 E. 61st St., New York
646-281-0244
Email [email protected]

At Bridge Community Playschool children, 2.6-4 years, are guided in play-based, experiential learning by passionate teachers who understand the developmental ranges of preschoolers. We offer a four-day morning program with small class size and a 4-to-1 student-to-teacher ratio that enables our teachers to give each child the individual attention needed during these essential early years. We are fully licensed and in compliance with staff regulations and certification requirements. Located in the heart of the city, we embrace the cultural and religious differences of our vibrant community.

BROADWAY WORKSHOP
At Ripley Grier Studios, 520 Eighth Ave. (36th/37th streets), 16th Floor, New York
212-262-2636
Email [email protected]

Broadway Workshop has been offering the best training for young actors since 2007. This October, Broadway Workshop Fall Classes kick into high gear with The Broadway Triple-Threat Class. This 7-session, Saturday morning class focuses on acting, singing, and dance, and is geared towards students ages 9-12. In addition, a 6-week Monologue Workshop will be offered for students ages 13-18, and Broadway Workshop's professional one-day workshops and master classes are being added each week. Our goal is to help students get to the next level in a fun supportive environment.

CAPEZIO
Capezio 51st Street
1650 Broadway and 51st St., 2nd Floor
212-245-2130
Capezio 69th Street
201 Amsterdam Ave. at 69th St.
212-586-5140
Capezio at Peridance
126 E. 13th St., Lower Level
212-388-0876

Capezio New York retail stores are the one-stop location for all dance dress code needs. The stores are conveniently located throughout Manhattan, making them the destination shops for dozens of dance studios, schools, and performing arts centers. All Capezio retail locations stock an extensive collection of ballet slippers, pointe shoes, tap shoes, jazz shoes, leotards, tights, legwarmers, and more. Make sure to check out the stores' extensive line of accessories and fashion items to coordinate with your basic selections. Experience the rich, 127-year history that defines Capezio as the "Icon of Dance."

CHELSEA PIERS SPORTS AND ENTERTAINMENT COMPLEX
West 23rd Street and Hudson River Park, NYC
212-336-6500

Chelsea Piers is a 28-acre sports village located on three historic Hudson River piers, offering the city's best sports programming for children ages 12 months to 16 years. Easily accessible by bus, subway, or car. Chelsea Piers features state-of-the-art facilities and a wide range of sports including gymnastics, basketball, soccer, baseball, rock climbing, golf, ice-skating, and hockey. Youth sports programs are available year-round, including after-school specialty classes, Saturday camps, school break camps, and summer camps in 16 sports. Chelsea Piers is also a popular location for children's birthday parties.

CITY AND COUNTRY SCHOOL
146 W. 13th St.,
212-242-7802

City and Country is a coeducational school for children ages 2-13. Founded in 1914, C&C is one of the oldest and most celebrated progressive schools in the country. Housed in seven brownstones including adjacent courtyards, C&C enjoys a lovely campus with abundant outdoor space, character, and natural light. Encouraged to question, problem-solve, and approach life's challenges with optimism, City and Country graduates are confident, creative, resourceful, and compassionate. After-school programs give children of different ages the chance to work together on projects that may fall outside their usual classroom routines.

THE CITY CONGREGATION FOR HUMANISTIC JUDAISM
15 W. 86th St., New York
212-213-1002
Sunday KidSchool, PreSchool, and Adult Ed:
SAJ, 15 W. 86th St.
Shabbat programs:
St. John's Church, 81 Christopher St.
High Holiday Services:
Holiday Inn, 440 W. 57th St.
212-213-1002


The Sunday KidSchool, PreSchool, and Bar/Bat Mitzvah programs at The City Congregation for Humanistic Judaism connect youngsters to their Jewish heritage from a secular, cultural perspective. Two Sundays a month, tots to teens have fun and thoughtful moments exploring Jewish history, traditions, holidays, ethics, stories, music, and art. The highly regarded Bar/Bat Mitzvah program includes classes and individual mentored discoveries of roots, beliefs, and values. Open House Information Sessions: Sundays, Sept. 7 and 14, at 1:30pm, and Wednesday, Sept. 10 at 7pm. Class visitation Sept. 7 at 2:45pm. Learn more at citycongregation.org.

COLLEGE APPLICATION HELP
28 W. 39th St., 4th Floor, New York
718-789-4000
Email [email protected]

This session is for parents NEW to the getting-into-college process. If you have an 8th, 9th, or 10th grader, it's never too early to start learning about the college application process! Discussion topics: standardized testing timeline; differences between the ACT and SAT and what the scores mean; information about the new SAT; SAT Subject Tests; AP tests; college consultants and/or tutors; college visits; application timeline; day, boarding, and public school differences; how to use your school's college counselor; ED, EA, and Regular Decision. Brought to you by Stoked on Steam.

COLLINA ITALIANA
1556 Third Ave. (at 87th Street), Suite 603, New York
212-427-7770
Collina Italiana Mini Summer Camp 2013
Email [email protected]

Set in the Upper East Side, our Italian classes allow children to benefit from a comprehensive approach in an age-appropriate and inviting atmosphere. Classes for children, which consist of three to eight students, include Giardino dei Bambini (drop off on Tuesdays and Thursdays, 9am-12pm), and Create, Act & Draw. Children gather around to share learned words and expressions through playful, skill-building activities such as games, songs, dances, and stories. For all the bellissimi details on Collina Italiana, call our Italian instructors today!

COLUMBUS GYM
606 Columbus Ave. (at 89th Street), New York
212-721-0090

Columbus Gym turned 25 this year, and we're doing flips about it! Join us for tumbling, climbing, swinging, balancing, and bouncing in a Tiny Tot Fitness (10 months to 3 years) or Gymnastics (3-12 years) class. Tots build strength and confidence, socialize, and have tons of fun exploring our 2,500-square-foot space and learning the fundamentals of gymnastics. Students learn to master such skills and apparatus as handstands, cartwheels, and walkovers, tumbling routines, balance beam, rings, bars, and more! We offer birthday parties for ages 1-12.

CORBIN'S CRUSADERS SPORTS CLUB AND DAY CAMP
New York City - Main Office
351 E. 74th St., 5th Floor
New York, NY 10021
212-875-8174
Summer Day Camp
175 W. Clarkstown Road
New City, NY 10956
212-875-8174

Excel with the fastest-growing after-school athletic program in New York! Join in football, lacrosse, baseball, soccer, basketball, fencing, golf, and swimming programs. Door-to-door transportation provided from school to sports, and home.

COZY'S CUTS FOR KIDS
448 Amsterdam Ave (81st Street)
212-579-2600
1416 Second Ave (74th Street)
212-585-COZY (2699)


It's the birthday party that's become a rite of passage for every New York City girl—Cozy's Ultimate Beauty Bash, a private party at NYC's premier salon for children. Party guests get the full glam treatment: manicures, makeup, and professional up-dos with glitter hair spray and all the works, plus music, dancing, and a beauty art project. For smaller groups, choose the Backstage Posse Pass, or the BFF Beauty Day, perfect for two besties. Of course, Cozy's glam squad can always come to you for a "Cozy-to-Go Glamour Party" at your home, party room, or favorite restaurant.

THE DILLER-QUAILE SCHOOL OF MUSIC
24 E. 95th St., New York
212-369-1484
Email [email protected]

Since 1920, Diller-Quaile has been developing the innate musicality in each individual, inspiring participation for a lifetime. Diller-Quaile offers early childhood classes (ages 3 months to 6 years); instrument and voice lessons; classes and ensembles; adult programs; and teacher training and Dalcroze courses. Rug concerts for young children, master classes, and faculty concerts occur throughout the year. Curricula emanate primarily from international folk music and classical music. The school annually enrolls 1,100 students of all ages. Fall classes begin in September; visit diller-quaile.org to apply online. Accredited by the Accrediting Commission for Community and Precollegiate Arts Schools.

DWIGHT SCHOOL
291 Central Park West, New York
212-724-6360
Dwight Summer Camp
The Dwight School Athletic Center
2116 First Ave.
New York, NY 10029
917-551-6430
dwightsummercamp.org
Email [email protected]

Founded in 1872, Dwight School is dedicated to igniting the "spark of genius" in every child. A Dwight education rests on three pillars: personalized learning, community, and global vision. Dwight is the first school in the Americas to offer all four International Baccalaureate programs for students from preschool through 12th grade. A 40,000-square-foot athletic center features an indoor pool, gym, and roof-top tennis courts. Graduates attend some of the finest colleges and universities, including Harvard, Yale, MIT, Princeton, Stanford, and Oxford. Learn more and register for an open house at dwight.edu/admissions.

ÉCOLE INTERNATIONALE DE NEW YORK (EINY)
111 E. 22nd St., New York
646-410-2238

ÉINY is an outstanding French-American international school offering an academic, bilingual education in French and English in a vibrant, family-sized school. The school currently enrolls 200 students from nursery through seventh grade. Mandarin language is taught in third through middle school; Spanish is taught in the middle school. The school's international middle school section is currently open from sixth through eighth grade. The seventh grade class will open in September 2015. This fall the pre-school section moves to a new location at 206 Fifth Ave., to expand into five classrooms from nursery through Kindergarten.
EVOLUTION ENRICHMENT CENTER
38 Delancey St., 2nd Floor (enter from Forsyth Street), New York
212-375-9500
Email [email protected]

Evolution Enrichment Center (EEC) is a new, state-of-the-art, 15,000-sq.-ft. facility designed to offer a unique, exceptional array of enrichment programs to children ages 2-14 years. Classes are reasonably priced, with a low student-to-teacher ratio. EEC offers classes with multiple levels, and takes an all-inclusive approach to teaching children the skills they need to lay the foundation for success. We believe in teaching with fun, humor, and love. Some of our unique offerings include Rhythmic Gymnastics Yoga, Acting, Flexibility, Dance, Vocals/PerformanceChess, Krav Maga, Chinese Language, Art, SAT Prep, American Math Contest Prep, and more!

EXPLORE+DISCOVER
444 Second Ave., New York
212-867-3386
Email [email protected]

Explore+Discover is setting a new standard in New York for early education and daycare for infants and toddlers. Our new 5,000-square-foot facility in the Kips Bay/Gramercy Park area is specifically designed to support the education and daycare needs of children ages 3 months to 2 years. The facility includes eight age-appropriate classrooms, a community room, and a private, outdoor play area. Explore+Discover's approach centers on an arts-oriented curriculum that exposes children daily to literature, music, art, and natural materials, under the guidance of teachers trained to specifically nurture their curiosity.

GAN EDEN PRESCHOOL
131 W. 86th St., New York
212-579-3096
Email [email protected]

Gan Eden Preschool is a unique American-Israeli program combining the nurturing environment of the Jewish home and tradition with widely recognized methodologies for early childhood development. Gan Eden employs educators who are well versed in the latest U.S. and Israeli Early Childhood Educational programming as well as elements of the Reggio Emilia and Montessori schools. All areas of your child's development—emotional, social, and cognitive—are important. Gan Eden takes a holistic approach, providing a clean, safe, and welcoming environment in which your child can realize his or her personal potential.

GERMAN-AMERICAN SCHOOL: WHERE KIDS LEARN GERMAN
212-787-7543

German-American School offers a unique after-school language and culture program. Parents from diverse ethnic backgrounds send their children to our New York state-accredited German language program, in which children can learn German starting at age 4. Classes are small and taught by native German speakers. The didactic approach stresses interactive learning; singing, drawing, and German games are popular in the playgroup. In the upper grades we stress memorization, reading, writing, culture, and grammar. No prior German required. An adult beginners program is also available.

GOTHAM SYNCHRO
860-5-GOTHAM (860-548-6826)

Synchronized swimming combines swimming, music, performance, and teamwork. Gotham Synchro offers instruction for swimmers of all ages and abilities. We offer recreational and competitive programs in New York City and Westchester County. Swimmers ages 6 to adult are welcome to join our program. Prerequisites: the ability to swim 15 yards without stopping, comfort in deep water and underwater, commitment, perseverance, and a passion for the water! Contact Coach Dale at 860-5-GOTHAM, or email [email protected] for more information.

GREENWICH HOUSE KIDS
212-991-0003 x400

Greenwich House offers a rich, arts-focused curriculum for students ages 3-17 in its after-school, pottery, and music school programs. Expert instructors guide children in music, art, dance, and other creative classes, providing a safe, fun environment for learning and growing. Opportunities range from private and group music instruction to architecture, robotics, Music Together, and digital photography; select from more than 40 different weekly after-school classes, even Super Soccer Stars. The Music School is also excited to introduce the Suzuki method for violin to its curriculum beginning this fall.

HARLEM HEBREW LANGUAGE ACADEMY CHARTER SCHOOL
147 St. Nicholas Ave., New York
646-801-2427

Harlem Hebrew Language Academy Charter School is a free public charter school in Manhattan's CSD 3 providing students with the foundation to pursue advanced studies and achieve personal growth as global citizens. Our nurturing, rigorous curriculum features intensive instruction in modern Hebrew language, and two to three teachers in each class. Our diverse student body develops social and civic responsibility through service learning. Our social studies curriculum explores Israeli history and culture, and Harlem's history as a focal point of migration and immigration. Like all public schools, we are non-sectarian and do not teach religion. All are welcome!

HIGHLIGHTS FOR CHILDREN
1800 Watermark Drive, P.O. Box 269, Columbus
1-800-255-9517

For more than 65 years, Highlights for Children has been dedicated to helping kids become their best selves—creative, curious, caring, and confident. With Highlights Hello™ for ages newborn to 2, High Five™ for ages 2-6, and Highlights® for ages 6-12, our magazines are perfect for sharing with little ones, or for encouraging big kids to explore on their own. Inspire a love of reading and learning in children of every age, and make memories that last a lifetime, with magazines from Highlights.

HUNTINGTON LEARNING CENTER
237 W. 72nd St., New York
212-362-0100

Huntington is your tutoring solution for students in grades K-12. At Huntington, our certified teachers will help your child achieve his or her academic goals. We offer tutoring in basic skills such as reading, vocabulary, phonics, spelling, math and study skills, as well as subject tutoring in high school math and science. We also work with students to prepare them for high-stakes tests including High School Entrance Exams, State Tests, Advance Placement Exams, and the SAT or ACT.

INNOVATE MANHATTAN CHARTER SCHOOL
38 Delancey St., Floor 3, New York
212-432-4310

IMCS is about educating tomorrow's global citizens. Networked to schools across the world, we are a goal-focused, socially, and emotionally supportive middle school. We believe for our students to be high school-ready, we must provide a highly personalized and intellectually rich environment where students learn to self-manage, self-reflect, and manage time. Through a six-day, after-school program, students are supported and guided to succeed in multiple ways, especially through taking an active role in school life and the community, and a thoughtful blend of community service, the arts, cultural outings, sports, and international exchanges.

JEN RUDIN CASTING
119 W. 72nd St., #397, New York
646-801-0474
Email [email protected]

Jen Rudin Casting is NYC-based, offering private audition coaching and classes for TV, film, voiceover, musical theatre, improvisation, and parent career coaching. Jen and her associates specialize in classes for kids ages 7-17. Jen Rudin, CSA, is an award-winning casting director (Chicken Little, The Princess and the Frog), and author of Confessions of a Casting Director (Harper Collins). Jen has cast hundreds of commercials, including the Verizon "Can You Hear Me Now?" campaign, and those talking bears in the Charmin commercials. She was also a former casting executive at The Walt Disney Company.

JOAN PERSKY, M.S., CCC-SLP SPEECH-LANGUAGE PATHOLOGIST
Upper West Side,
917-282-2765
Email [email protected]

Seventeen years of experience with expressive and receptive language, auditory processing, academic writing, hard-of-hearing, and cochlear implants. Each child receives an individual treatment plan focusing on his or her unique learning style. ASHA certified, New York State-licensed, Upper West Side office.

JODI'S GYM
244 E. 84th St.,
212-772-7633
25 Hubbels Drive, Mount Kisco
914-244-8811

Jodi's Gym has been providing New York kids the highest level of fun, friends, and fitness for 33 years! Its step-by-step, no-fail approach ensures that every child feels a sense of accomplishment. From the tiniest tumblers to advanced gymnasts (9 months to 12 years), there is something for everyone. They offer parent/child gym classes, pre-school gymnastics, pre-school alternative, school-age gymnastics (kindergarten-seventh grade), Music Together, special-needs gymnastics, summer and holiday-break camps, free playtime and extra perks for members, play groups, private lessons, and the best birthday parties ever.

KARMA KIDS YOGA
104 W. 14th St. (bet. Sixth & Seventh avenues), New York
646-638-1444
Email [email protected]

At Karma Kids Yoga studio, children are encouraged to explore and discover their minds and bodies in a fun-filled way! Karma Kids Yoga is a creative approach to yoga that can be very helpful for children whose bodies are still developing. The use of animated poses and basic stretching exercises promote strength, flexibility, coordination, and body awareness. Breathing and visualization techniques teach focus, relaxation, and self-control. The Karma Kids Yoga program also promotes inner-strength, confidence, and self-esteem; a feeling of well-being and respect for others; and love for oneself, inside and out.

KATHLEEN SCARBOROUGH
14 Jumel Terrace, #3, New York
240-277-8540
Email [email protected]

Kathleen Scarborough is a professional violinist and violist who has taught children (and adults!) of all ages for more than 20 years. She has just moved to New York from metro Washington, D.C., where she had a large private studio of violin and viola students. Kathleen offers music lessons for students of all ages and ability levels, beginner through advanced. Call or email to register for fall classes.

KID'S KORNER PRESCHOOL
247 W. 24th St., New York
212-229-9340
Email [email protected]

Chelsea's best-kept secret, The Kid's Korner Preschool, is a NAEYC-accredited preschool and nursery school, whose intimate, small classrooms are designed to provide a sense of warmth and acceptance for children. A backyard brings the country to the city, "paved" with fake grass so that children can take off their shoes, lie down, and look at the clouds. The calm, quiet space is decorated with birds, butterflies, and sunflowers.

KIDS AT ART CHILDREN'S ART STUDIO & GALLERY
1412 Second Ave. (bet. 73rd & 74th Streets), New York
212-410-9780
Email [email protected]

Kids at Art is the premiere art studio of its kind in NYC. Uniquely equipped, it provides a perfect environment for its nurturing, non-competitive art programs. Age-appropriate classes and projects for ages 2 through adult focus on the basics of visual arts. Small classes assure that each child receives individual attention and that his or her imagination and creativity are fully stimulated. Kids at Art also hosts the most fabulous karaoke and arty parties in NYC!

KIDS IN SPORTS
1420 Second Ave. (at East 74th Street), New York
212-744-4900
Email [email protected]

Since 1999, Kids in Sports has been offering specialized sports programs for children ages 12 months to 12 years. Our mission is to teach children the fundamentals of sports in a safe, fun, friendly, and supportive environment emphasizing sportsmanship, teamwork, respect, and communication. We instruct children in multi or sport-specific classes, focusing on baseball, basketball, flag football, floor hockey, lacrosse, soccer, and volleyball. We offer preschool alternative and after-school programs, in addition to hosting holiday and summer camps, and birthday parties throughout the year.

KIDS MUSICROUND AT SMALL WORLD CONNECT
Manhattan and Manhasset Locations,
347-604-6004

Award-winning Kids MusicRound has been offering music and movement programs for ages newborn to 4 years since 1999. Early music study builds lifelong critical thinking skills. That's why Kids MusicRound trains teachers to focus on developing primary musical competence, such as singing in tune, hearing rhythm, and keeping a beat, and applies classic tenets of music education. Best of all, Kids MusicRound's songs, melodies, lyrics, and materials are firmly rooted in professional experience and recognized music theory. Every session offers fresh, original material. Call for a free demo class today.

LANGUAGE WORKSHOP FOR CHILDREN
Manhattan, Upper East Side, and Manhasset, LI
212-628-2700
Email [email protected]

CNN called LWFC director François Thibaut "one of a very few experts in teaching languages to small children." Since 1973 his classes, camps, and preschools have introduced French, Spanish, and Chinese to ages 6 months to 9 years by capturing the "critical years," when children possess their strongest capacity to absorb languages. Each session children receive a brand-new, glossy, full-color workbook and CD, jam-packed with original, language-rich songs (and ages 3 and older get an LWFC storybook, too). The LWFC's Professor Toto materials have won six awards. Parents magazine named the LWFC one of "6 Classes Worth the $$."

LÉMAN MANHATTAN PREPARATORY SCHOOL
212-232-0266
41 Broad St. (Lower School)
1 Morris St. (Upper School)
Email [email protected]

As the only PreK-12 school in Manhattan with sister campuses in Europe and Asia, and New York City's only high school boarding program, Léman offers a global perspective like no other. Léman is one of only three schools in Manhattan authorized to offer the IB Diploma, and our distinctive Personalized Learning Plans teach to each child's strengths and aspirations. Our personalized approach to education prepares students to become engaged citizens of the world, ready for success at top-choice universities. Register for a tour at [email protected]

LET'S GOGH ART
917-704-0102
Email [email protected]

Let's Gogh Art NYC is a mobile, creative arts enrichment company delivering unique and imaginative multi-week classes, workshops, birthday parties, and events catering to budding artists ages 2-12 years. Our parties and programs are designed around a theme, (think Pirates and Princesses!, Rock Stars!, Super Heroes!), technique, or material. Hands-on activities, with a bit of whimsy and wackiness from the Gogh Art creativity crew, let art explorers think outside the box. The Let's Gogh Art NYC creativity crew travels to your party location bringing party hosts, glitter tattoo artists, and more.

LICENDERS
MANHATTAN:
939 Eigth Ave., NYC
212-759-5200
227 E.81st St., NYC
212-759-5200
CONNECTICUT:
30 Myano Lane, Stamford
203-961-9918
LONG ISLAND:
2 Haven Ave., Port Washington, NY
516-472-2830
1-888-LICENDERS
Email [email protected]

Licenders is the premier, all-natural service for the screening and removal of head lice. FREE Screenings in all four Licenders locations after camp and before school! Walk-ins welcome, no appointment necessary.FREE Air-Alle (LouseBuster) treatment with service. Licenders has been helping families, schools, camps, and pediatricians get rid of lice for 17 years. We have four treatment centers in Manhattan, New Jersey, Connecticut, and Long Island. Open 7 days a week! House calls available. Many insurance companies have a flex and health account to cover this service.

THE LITTLE GYM
777 White Plains Road, Scarsdale
914-722-0072
2121 Broadway, 2nd Floor (between 74th and 75th streets)
Upper West Side, Manhattan
212-799-1225
207 E. 94th St. (between Second and Third avenues)
Upper East Side, Manhattan
212-787-1124
28 Franklin Turnpike Waldwick, NJ
201-445-4444

The Little Gym is an exercise and motor development center for children, offering gymnastic classes, sports skills development, dance, cheerleading, and karate classes for children ages 4 months to 12 years, in a loving, non-competitive environment. Qualified instructors implement programs designed to build self-esteem and confidence. An emphasis on music and fun encourages both physical and emotional growth. The Little Gym also offers summer camp, holiday camp, Parent Survival Night, and Awesome Birthday Bashes.

LOOSE CHANGE SERVICES COLLEGE ADMISSION VIDEOS
347-225-5711

Loose Change Services—a subsidiary of Penny Lane Pictures—recognizes that pre-screen and highlight videos have become a significant part of the college admissions process for athletes and performing artists. It's more important than ever to be certain about the quality of your submission. With a 100-percent acceptance rate, LCS provides custom highlight reels, audition, and scholarship videos for high school students. The LCS team boasts a combined 20 years of experience working alongside global leaders, pop-culture fixtures, and production juggernauts such as Sony Pictures Television and famed talent agency, CAA.

MOOSIKI KIDS
Locations on the Upper East Side, Upper West Side, TriBeCa, and Murray Hill,
747-MOO-SIKI (666-7454)
Email [email protected]

Moosiki Kids classes and birthday parties are interactive "grownup-and-me"-style music classes for children ages 4 months to 3 years. Our classes blend traditional musical learning with a more relaxed, rock-and-roll style, where participants have fun while actually learning musical terms and playing musical instruments of our own. We mix it up by using a parachute, puppets, and other various props, all the while incorporating music in every exercise. Our number one goal is to have fun, and by doing so, learn musically at the same time!

MORNINGSIDE MONTESSORI SCHOOL
251 W. 100th St., New York
212-316-1555
Email [email protected]

Morningside Montessori School is a preschool for children ages 2-5 years offering a small, nurturing environment where children can explore their love of learning and take their first steps towards independence. Morningside blends traditional Montessori materials with non-Montessori elements of early childhood education such as blocks and fantasy play. An after-school program is available for children ages 3-5. Morningside loves and welcomes families of all diversities. Visit our web site to apply. Call for information about applications for the 2015-2016 school year.

NEW YORK PSYCHOANALYTIC SOCIETY & INSTITUTE (NYPSI)
New York, NY
212-879-6900
Email [email protected]

NYPSI, an internationally recognized leader in psychoanalytic training, offers a wide range of mental health and cultural services to the New York metropolitan community. We specialize in talk therapies aimed at understanding and improving each individual's unique situation. In addition to the vital outreach provided to both parents and the entire community by our Treatment Center, parenting support through our Pacella Parent-Child Center, and public access to our expansive Brill Library, NYPSI also offers lectures, films, and programs of interest with invited guest experts from a variety of disciplines.

THE NEW YORK WEST SIDE CHILDREN AND YOUTH CHOIRS
236 W. 73rd St., New York
212-877-8227
Email [email protected]

The New York West Side Children and Youth Choirs is a new choral program for students ages 8 to 14, directed by Mary Nelson and James Balmer. Sponsored by Rutgers Presbyterian Church and The Welsh Congregation of New York City, this program was established to promote music education through choral singing of music from around the world. The Children and Youth Choirs will present two annual concerts, along with some special concerts throughout the year. To arrange auditions, please contact Ms. Nelson and Mr. Balmer at Rutgers Church.

PERFECTLY PREPPED
631-901-7278
Email [email protected]

Perfectly Prepped offers personalized, one-on-one, in-home tutoring services to students ages 6-12, as well as early education services to children ages 2 to 5. My tutoring sessions will help your child excel and confidently succeed. My sessions focus on early learning literacy, pre-foundational mathematics, and common core curriculum-based work with an emphasis on test prep in ELA and mathematics, as applicable. My credentials include three independent teaching certifications, a Master's Degree from Columbia University, and experience teaching 4th grade gifted and talented students.

PRESCHOOL OF AMERICA
345 42nd St., New York
212-767-0606
Locations include Brooklyn, Queens, Upper East & West Sides, Midtown, and Downtown

The largest pre-school system in New York encourages each child to shine. We provide an outstanding curriculum focusing on subjects such as math, science, reading, and writing, as well as cognitive, emotional, and social skills. We offer programs for children ages newborn to 6 years. Our specialty programs include music, art, dance, yoga, martial arts, and Mandarin. Preschool of America offers a safe, convenient program for after-school hours, school holidays, and other school closings. Visit any of our facilities for a guided tour, and meet our friendly and knowledgeable staff members.

RIVER PARK NURSERY SCHOOL
711 Amsterdam Ave. (at 94th Street), New York
212-663-1205

River Park Nursery School has been providing the Upper West Side community with quality early childhood education since 1967. The school puts an emphasis on whole-child development, while a strong focus is placed on academics through creative play. River Park is open to children ages 2.8-5 years.

ROBOFUN
2672 Broadway (at 102nd Street), New York
212-245-0444

Registration is now open for Fall 2014 after-school and weekend programs! Your junior engineer will build and design their own Lego® robots (kindergarten-sixth grade), video games (first-sixth grades), and stop-motion animation films (third-sixth grades). Children work in groups of up to 12, with one of our trained lead mentors who love children and work hard to make sure each of our students has a fun time learning and building their own projects. After-school programming begins the week of Sept. 8! Register at robofun.org.

THE SCHOOL AT STEPS
2121 Broadway at 74th Street, New York
212-874-3678
Email [email protected]

The School at Steps cultivates young dancers, ages 3 months to 18 years, from their first step in a dance studio through their pre-professional training. Students discover their individual artistic voices in a creative environment with the guidance of an internationally recognized faculty. The personal attention the school provides encourages students to mature as dancers, grow as individuals, and enrich their passion for the art form. School at Steps graduates go on to dance with professional companies, study at top college dance programs, and perform on Broadway.

SCITECH KIDS
130 E. 80th St., New York
212-804-7055

SciTech Kids nurtures children's sense of wonder and excitement about STEM (science, technology, engineering, and math) and the arts, encouraging them to explore science's limitless applications through hands-on activities. We spark children's innate curiosity and creativity through experimentation and fun, meaningful experiences. Working alongside real scientists, kids, ages 3 to 15, are involved in authentic scientific inquiry that changes the way they see themselves and the world. Classes meet once a week for 55 minutes and consist of small, multi-age groups, which promote peer-to-peer learning and leadership. For more information, visit sci-techkids.com.

THE SELMA MAISEL NURSERY SCHOOL OF TEMPLE SHOLOM
300 E. Putnam Ave., Greenwich
203-622-8121
Email [email protected]

We offer 2-, 3-, and 4-year-old half-day programs, as well "Itsy Bitsy" and "Little Explorers" infant and non-separating programs, a hands-on Discovery Room with live animals, and a new, state-of-the-art playground, as well as after-school enrichment programs. Limited spaces are still available for the 2014-2015 school year. Call today to schedule a tour! Contact Phyllis Lyons at 203-622-8121.

SOKOL NEW YORK
420 E. 71st St.,
212-861-8206
Email [email protected]

Come grow with us! At any age or stage, Sokol has a class for you: Baby Gym for our little explorers and a fully equipped gym for the tot ready to jump, hang, and swing. In our Pre-K and K Gym, we nurture our 3-year-olds, encourage our 4-year-olds, and challenge our 5-year-olds. Sokol offers Tot Fitness (cardio and conditioning fun), StoryMotion (story, craft, and movement), and Open Gym (unstructured playtime). Come sample a class Sept. 9, 10, or 11.

THE SPEYER LEGACY SCHOOL
925 Ninth Ave. (at West 59th Street), New York
212-581-4000

The Speyer Legacy School is the only nonprofit, independent, coed K-8 school in Manhattan for advanced learners. Students benefit from an advanced and enriched curriculum designed to engage the mind, body, and heart of each child. Our curriculum is responsive to student input, calibrated to be continuously challenging, and demonstrated as invigorating and engaging to "minds on fire." We are excited to be moving to our permanent location at Ninth Avenue and West 59th Street, and to open our new doors in September.

SPORTIME RANDALL'S ISLAND NYC
One Randall's Island,
212-427-6150

Stay in shape by learning and playing the wonderful sport of tennis! Enjoy lessons, leagues, and summer camp programs for juniors and adults at New York City's premier tennis destination. SPORTIME Randall's Island is the flagship home of the John McEnroe Tennis Academy. Call for membership and program information or visit us online at sportimeny.com/manhattan.

ST. LUKE'S SCHOOL
487 Hudson St., New York
212-924-5960

Located on an historic garden block in the West Village, St. Luke's School offers a balanced, yet challenging, curriculum for 260 children (Junior Kindergarten to Grade 8), designed to educate a child intellectually, socially, and emotionally. The academic program balances basic skills and critical thinking through collaborative learning and interdisciplinary study. Science, art, foreign language, drama, physical education, and technology complement a core curriculum of reading, writing, and mathematics. Our commitment to diversity and global perspectives creates caring and responsible students. St. Luke's School graduates enroll in outstanding high schools.

STAR AMERICA PRESCHOOL
780 Eighth Ave., New York
212-262-4896

Star America Preschool is committed to offering a welcoming, educational full- or half-day program for children ages 6 weeks to 5 years. With the support of qualified, loving teachers, students will reach and surpass their social, emotional, physical, and cognitive milestones through an array of different teaching techniques. Through the use of creative curriculum, children's imaginations have no limits, and they are encouraged to soar beyond their potential. Enrichment classes, an indoor gym, and field trip opportunities complete our program. We offer nursery, pre-K, and after-school programs.

STRUCTURE PERSONAL FITNESS
147 E. 72nd St., Suite 2F, New York
212-988-8488

Looking for a fun, safe environment where your son or daughter can get fit this school year? Structure Personal Fitness' No. 1 goal is to change lives via improved self-esteem, movement, and body awareness. In addition, we teach youth how to move well, move often, and instill healthy habits that last a lifetime. Sign up with a friend or meet new ones! From weekly camps to semester-long to yearly coaching programs, Structure has a program for your son or daughter.

TADA! YOUTH THEATER
15 W. 28th St. (at Broadway), New York
212-252-1619 x4

TADA! fall classes meet weekly from Sept. 22 to Dec. 17, and are team-taught by two professional theater artists who are experienced and trained in arts education. Classes culminate with a sharing in the last session. In keeping with our philosophy, each class is based on ensemble-building techniques that facilitate an equitable and active learning environment for a range of ages and abilities. TADA! works to build self-confidence, and challenges each child to be the very best they can be! Visit TADA! Youth Theater at tadatheater.com.

TAKE ME TO THE WATER SWIM SCHOOL
Various Downtown, East, and West Side Locations,
888-794-6692

Fall swim session begins Sept. 8. Take Me To The Water was established in 1984 and has more than 20 locations in New York and New Jersey. The school offers swim lessons for all levels and small classes in a safe, secure, and nourishing environment. Each child is given the individual attention they require. Instructors are trained to make sure all kids feel comfortable in the water before introducing new techniques. The program helps kids have lots of fun while building self-confidence, overcoming challenges, and achieving personal goals.

TENNIS INNOVATORS NYC
Eight locations in the New York City area,
646-476-5811
Email [email protected]

Tennis Innovators NYC provides fun, energy, innovation, and love to each and every lesson. Our programs are designed to engage your child in learning the sport while having a blast. Each lesson is a new experience continuing the focus on all aspects of tennis. With eight convenient locations in the New York City area, TI delivers a club feel without traveling or high prices. Come visit Tennis Innovators!

TRINITY WALL STREET FAMILY-FRIENDLY CHURCH SERVICE
St. Paul?s Chapel Broadway at Fulton, New York
Email [email protected]

Your family is invited to this new, relaxed, joyful, participatory Episcopal service at St. Paul's Chapel in lower Manhattan, Sundays at 9:15am. The 45-minute church service is great for families with kids as well as those new to church. Chat and enjoy coffee and snacks before and after the service. Come to be inspired, to explore Christian faith in a progressive environment, and to deepen your connection with God and those around you. The first service is Sunday, Sept. 28.

TWIN PARKS MONTESSORI SCHOOLS
Twin Parks Montessori Schools
Central Park Montessori School
1 W. 91st St.
212-595-2000
[email protected]
Park West Montessori
435 Central Park West
212-678-6072
[email protected]
Riverside Montessori School
202 Riverside Drive
212-665-1600
[email protected]

One school. Three campuses. Twin Parks Montessori Schools are accredited by the American Montessori Society and the Middle States Commission on Elementary Education, are members of NYSAIS, the Parents League, and ISAAGNY, and are affiliate schools of Columbia University. Twin Parks Montessori Schools, with the glorious backyards of Central Park and Riverside Park, provide nurturing, child-centered settings for children ages 3 months-6 years. The schools are committed to building and fostering a community of lifelong learners using proven Montessori methodology, which has been successful for the past 100 years.

WE'LL SHOP FOR YOU
347-241-8673
Email [email protected]

We understand that the current economic environment has put pressure on everyone's time and money. This is where we can help. Our experienced staff puts together school supply packages and ships them to you. Our aim is to eliminate the stress caused by waiting on long lines, the discomfort of dealing with crowded stores, missing sale dates, irritable cashiers, and spending too much time searching for the best prices. We do the work for you! Our service is the sale you can always count on!

WORLD CLASS LEARNING ACADEMY, NEW YORK
44 E. 2nd St., New York
212-600-2010
Email [email protected]

World Class Learning Academy is a diverse, internationally-focused, learning community dedicated to developing a broad world view in students. Through the International Primary Curriculum, our British-trained teachers offer benchmarked, highly personalized learning in an academically rigorous setting. A member of the Nord Anglia Education group of schools, we have been a learning leader for more than 25 years. At WCLA's comprehensive after-school program, children may explore a wide variety of classes and private lessons not limited to languages, art, sports, music, drama, swimming, and movement, in a fun-filled, social environment.