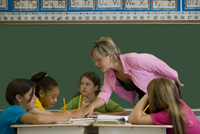 Manhattan is bustling with the back to school season! New York parents, find tons of back to school resources in our guide, with listings for schools, tutors, after-school programs, activities including dance, music, art, yoga, sports and fitness, all in Manhattan, NYC!
And be sure to check out the Queens and Brooklyn guides too!
ASPHALT GREEN
Upper East Side, 555 E. 90th St,
212-369-8890 x2080
Battery Park City
212 North End Ave. (at Murray Street)
212-298-2900

From swim to gym, Asphalt Green has something for everyone in your family. First-class campuses on the Upper East Side, and the newly opened Battery Park City campus, are home to world class swim, sports, and fitness programs, as well as cultural and culinary arts downtown. Children 4 months and older can take swim classes, progressing from a warm-water, moveable-bottom teaching pool to the indoor lap pool. With Family and Passport Memberships, parents receive benefits including preferred pricing and registration for kids and adult classes, and access to both first-class campuses.

ATLANTIC ACTING SCHOOL
76 Ninth Ave., Suite 537, New York
212-691-5919
Email hbaird@atlantictheater.org

The After-School Program is a great introduction to storytelling, writing, acting, and improvisation. The young children will create stories through creative play and improvisational exercises, while older children will be introduced to the Atlantic Technique called Practical Aesthetics. All of the children will have a performance during their final class. Our other programs for ages Pre-K to Teen teach the Atlantic Technique, physical and vocal warm-up, physical improvisation, theater games, assigned monologue, scene work, music, story and character creation.

BALLET ACADEMY EAST
1651 Third Ave.,
212-410-9140

With more than 30 years of experience, Ballet Academy East offers classes to both children and adults of all ages and levels. The programs offered include the Pre-Professional Division for ages 7-18 years; Young Dancers Division for ages 3-6 years, Petit Dancer Classes for ages 18 mos.-2 years, and the Open Adult/Teen Division.

BOOK NOOK
167 W. 81st St. (Amsterdam & Columbus Avenues), New York
212-873-BOOK (2665)

Book Nook has a creatively designed, inviting, and warm atmosphere that offers both a home and school setting for children ages 1½-7 years. The warm colors and literacy-rich environment create an ideal setting for reading and learning success. The program builds vital skills needed for Kindergarten acceptance through a whole-child literacy approach. Classes run 90 minutes, once a week from mid-September-mid-June. It's the perfect transitional, supplemental, or tutoring program.

BOYS & GIRLS HARBOR
1 E. 104th St., New York
646-981-2724

Mark your calendars! Registration for the Harbor Conservatory for the Performing Arts begins Sep. 3, with a special Open Registration on Sep. 7. Join us at 1 E. 104th St. for breakfast and giveaways from 9am-3pm. Learn about our diverse music, dance, and theater classes, and enjoy $10 off when you sign up on or before Sep. 7. As NYC's largest multidisciplinary arts program, the Conservatory combines classical arts training with the vital cultural roots of Harlem to create a rich curriculum. Call 212-424-2244 x573, or visit theharbor.org.

THE CATHEDRAL SCHOOL
319 E. 74th St., New York
212-249-2840

The Cathedral School provides a warm, nurturing atmosphere to 155 students in Nursery-Grade 8. With a 10:1 student-teacher ratio, an international student body, and placement in the City's best high schools, the school offers the standard core classes, plus French for grades 5-8, Ancient Greek for grades 7 and 8, and chess, computer science, physical education, art, and music. An Extended-Day program runs until 5:30pm. Full- and half-day programs available for early childhood students. Open Houses: Thursdays, Sep. 26 at 6:15pm, Oct. 10 at 6:15pm, and Oct. 24 at 11am.

CHELSEA PIERS SPORTS AND ENTERTAINMENT COMPLEX
23rd Street & Hudson River Park, NYC
212-336-6800

Chelsea Piers is a 28-acre sports village located on three historic Hudson River piers, offering Manhattan's best sports programming for children ages 12 mos.-17 yrs. Children enjoy state-of-the-art facilities, including a gymnastics center, rock-climbing wall, indoor soccer fields, basketball courts, batting cages, two indoor ice rinks, high-tech golf driving range, 40-lane bowling center, and Little Athlete Exploration Center. For gymnastics, basketball, soccer, baseball, rock climbing, and other sports programs, call 212-336-6500. For ice skating or hockey programs, call 212-336-6100. For junior golf programs, call 212-336-6400. For bowling, call 212-835-BOWL.

THE CITY CONGREGATION FOR HUMANISTIC JUDAISM
15 W. 86th St., New York
212-213-1002
Sunday KidSchool, Adult Ed: SAJ, 15 W. 86th St.
Shabbat programs: 14th Street Y, 344 E. 14th St. (1st and 2nd Avenues)
High Holiday services: Holiday Inn, 440 W. 57th St.
212-213-1002


The Sunday KidSchool, PreSchool, and bar/bat mitzvah programs at The City Congregation for Humanistic Judaism connect youngsters to their Jewish heritage from a secular, cultural perspective. Two Sundays a month, tots to teens have fun and thoughtful moments exploring Jewish history, traditions, holidays, ethics, stories, music, and art. The highly regarded bar/bat mitzvah program includes classes and individual mentored discoveries of roots, beliefs, and values. Open House with classroom visits: Sundays, Sept. 8 and 22, at 1:30 pm. Learn more at citycongregation.org.

COLLINA ITALIANA
1556 Third Ave. (at 87th Street), Suite 603, New York
212-427-7770
Collina Italiana Mini Summer Camp 2013

Collina Italiana's Italian Fall and Winter in the City program is for children of all ages who want to learn and practice Italian, meet new friends, absorb the warm and lively culture of Italy, and have fun Italian-style right here in New York City! Giardino dei Bambini, a morning drop-off playgroup for ages 2-5, is offered year-round. Other programs, including comprehensive language learning and hands-on instruction in the arts, are Girotondo ("Circle") and Teatro Italiano.

THE DILLER-QUAILE SCHOOL OF MUSIC
24 E. 95th St., New York
212-369-1484

Since 1920, Diller-Quaile has been developing the innate musicality in each individual, inspiring participation for a lifetime. Diller-Quaile offers early childhood classes, instrument and voice lessons, classes and ensembles, adult programs, and teacher training/Dalcroze courses. Rug concerts for young children, master classes, and faculty concerts occur throughout the year. Classes begin Sep. 23 and run through June 9, 2014. Accredited by the Accrediting Commission for Community and Precollegiate Arts Schools. Call 212-369-1484 or visit diller-quaile.org to schedule your free trial class!

DWIGHT SCHOOL
291 Central Park West, New York
212-724-7524
Email admissions@dwight.edu

Founded in 1872, Dwight School is dedicated to igniting the "spark of genius" in every child. A Dwight education rests on three pillars: personalized learning, community, and global vision. Dwight was the first school in the US to offer the comprehensive International Baccalaureate (IB) curriculum for students from Preschool-Grade 12. A new 40,000-sq.-ft. Athletic Center features an indoor pool, gym, and roof-top tennis courts. Graduates attend some of the finest colleges and universities, including Harvard, Yale, MIT, Princeton, Stanford, and Oxford. Register for an open house at dwight.edu/admissions.

EBL COACHING
17 E. 89th St., Suite 1D, New York
212-249-0147

EBL Coaching offers individualized one-on-one home tutoring for students in grades Pre-K-12, using research-based strategies. EBL specializes in reading, writing, reading comprehension, math, and study skills tutoring, using Orton-Gillingham and other multi-sensory techniques. Individualized programs for students with dyslexia and attention deficit disorder are available. All programs begin with an assessment, and are custom-tailored to the needs of each student. EBL also offers strategy coaches, organizational tutors, and content area enrichment.

ÉCOLE INTERNATIONALE DE NEW YORK (EINY)
111 E. 22nd St, New York
646-410-2238

ÉINY is an outstanding French-American international institution offering an academic, bilingual education in French and English in a vibrant, family-sized school. The school currently enrolls 145 students from nursery through 5th grade. Mandarin language is also taught in Grades 3-5. In September 2013, the international Middle School section will open with Grades 6-8. ÉINY excellence combines the rigor of France's curriculum with the American emphasis on independent thinking. Faculty work closely with each child in a multicultural environment. The Enrichment Program runs every day after school, offering 35 activities in three languages.

FIRST PRESBYTERIAN CHURCH NURSERY SCHOOL
12 W. 12th St., New York
212-691-3432

Founded in 1952, FPCNS welcomes children ages 2.3-5 years of diverse backgrounds and religions. We believe that young children learn primarily through interaction and relationships. Students are encouraged to explore materials and the environment, and to express their feelings, thoughts, and ideas through the languages of speech, the arts, and other media. There are four large bright classrooms, a rooftop playground with climbing equipment, big blocks, riding toys, a garden, and indoor play space. Teachers are chosen for their creativity, warmth, knowledge, and expertise. Specialists lead music, movement, and studio.

GELSEY KIRKLAND ACADEMY OF CLASSICAL BALLET
355 Broadway, 2nd Fl., New York
212-600-0047 x26
Email rachel@gelseykirklandballet.org

Under the direction of Gelsey Kirkland and Michael Chernov, Gelsey Kirkland Academy (GKA) offers multiple ballet training programs. Our Children's Program is for students ages 3-11 who want to experience the joy of dancing; get a FREE tutu from tutu.com for full-year enrollment. Our Pre-Professional Program is for students ages 11 and older who wish to advance in professional training, while taking traditional academic classes during the day. Our Professional Training Program is for the student ages 12 and older looking to pursue a professional career. Multiple performance opportunities for all levels!

GERMAN-AMERICAN SCHOOL: WHERE KIDS LEARN GERMAN
212-787-7543

German-American School offers a unique after-school language and culture program. Parents from diverse ethnic backgrounds send their children to our New York state-accredited German language program in which children can learn German starting at age 4. Classes are small and taught by native German speakers. The didactic approach stresses interactive learning. Singing, drawing, and German games are popular in the playgroup. In the upper grades, we stress memorization, reading, writing, culture, and grammar. No prior German required. Adult beginners program is also available.

GREENWICH HOUSE KIDS
27 Barrow St./46 Barrow St./16 Jones St., New York
212-991-0003 x400

Greenwich House offers a rich, arts-focused curriculum for students ages 3-17 at its After-School, Pottery, and Music School programs. Expert instructors guide children in music, art, dance, and other creative classes, providing a safe, fun environment for learning and growing. Opportunities range from private and group music instruction to pottery, cartoon art, Music Together, and digital photography; select from more than 40 different weekly after-school classes, even Super Soccer Stars. The Music School is also excited to introduce the Suzuki Method for violin to its curriculum beginning this fall.

HARLEM HEBREW LANGUAGE ACADEMY CHARTER SCHOOL
153 St. Nicholas Ave., New York
646-801-2427

Harlem Hebrew Language Academy Charter School is a free public charter school in Manhattan's Community School District 3 that provides students with the foundation to successfully pursue advanced studies and achieve continued personal growth as global citizens. Harlem Hebrew offers a rigorous K-5 curriculum featuring intensive instruction in the modern Hebrew language. Students in our diverse student body develop social and civic responsibility through service learning and community service. All are welcome!

HUNTINGTON LEARNING CENTER
237 W. 72nd St., New York
212-362-0100

Huntington is your tutoring solution for students in grades K-12. At Huntington, our certified teachers will help your child achieve his or her academic goals. We offer tutoring in basic skills such as reading, vocabulary, phonics, spelling, math and study skills, as well as subject tutoring in high school math and science. We also work with students to prepare them for high-stakes tests including High School Entrance Exams, State Tests, Advance Placement Exams, and the SAT or ACT.

THE JACK & JILL SCHOOL
209 E. 16th St.,
212-475-0855

Jack and Jill is designed as a "first school" experience for children ages 20-30 months. Our goal is to allow children to explore developmental, social, and emotional issues while involving themselves in a rich cognitive curriculum. Children attend two or three classes per week with a parent/caregiver. An experienced early childhood teacher encourages the children to explore art, music and story time, with themes such as Transportation, Shapes, and Seasons in a well-equipped classroom with slides, riding toys, puzzles, and games. Interested parents may view a class.

JODI'S GYM
244 E. 84th St.,
212-772-7633
25 Hubbels Drive, Mount Kisco
914-244-8811
Email jodgym@aol.com

Jodi's Gym has been providing New York kids the highest level of fun, friends, and fitness for 32 years! Their step-by-step, no-fail approach ensures that every child feels a sense of accomplishment. From the tiniest tumblers to advanced gymnasts (9 mos.-12 yrs.), there is something for everyone. They offer parent/child gym and music classes, pre-school alternative (2's), pre-school gymnastics, school-age gymnastics, Mad Science, special-needs gymnastics, summer and holiday-break camps, free member perks, free open playtime, play groups, private lessons, and the best birthday parties ever.

JOFFREY BALLET SCHOOL
434 Sixth Ave., 3rd, 4th, & 5th Floors, New York
212-254-8520

The Joffrey Ballet School is the home of Baby Ballerinas, Hip-Hoppin' Street Jazz, Demi Soloists, and so much more. The world-renowned program is also a world-renowned good time for you and your child. We have 60 years of excellence to share with your family. Dance classes begin at the age of two, with live music and performances that will create memories to last a lifetime. Our theme-based birthday parties are fantastic, with cakes by the "Cake Boss," and sprinkles of joy from the school faculty. Come grow with us...joffreyballetschool.com.

JUNIOR BALLROOM DANCING
22 W. 34th St. (bet. 5th and 6th Avenues ), New York
212-307-1111

Paul Pellicoro's DanceSport, with over 27 years experience, is proud to announce the launch of its Junior Ballroom Dancing Program. Kids will be able to learn the moves they've seen on "Dancing with the Stars" and "So You Think You Can Dance." Our comprehensive curriculum exposes students to the elements and fundamentals of ballroom dance in a nurturing, supportive, stimulating environment. They will learn dances such as: Rumba, Cha-Cha, Waltz, Jive, Samba, and Foxtrot. They will master the skills to perform these dances, and develop character, elegance, and grace at the same time.

KARMA KIDS YOGA
104 W. 14th St. (bet. 6th & 7th Avenues), New York
646-638-1444

At Karma Kids Yoga studio, children are encouraged to explore and discover their minds and bodies in a fun-filled way! Karma Kids Yoga is a creative approach to yoga that can be very helpful for children whose bodies are still developing. The use of animated poses and basic stretching exercises promote strength, flexibility, coordination, and body awareness. Breathing and visualization techniques teach focus, relaxation, and self-control. The Karma Kids Yoga program also promotes inner-strength, confidence, and self-esteem; a feeling of well-being and respect for others; and love for oneself, inside and out.

KATE TEMPESTA'S URBAN GOLF ACADEMY
Various indoor and outdoor locations in Manhattan, Brooklyn, and the Hamptons,
917-270-7257
Brooklyn, Queens, Fairfield and Long Island.

Using a combination of child-friendly, modified and traditional equipment, UGA teaches the four basic shots, various golf fundamentals including posture, set-up, aim, and alignment, and the rules and etiquette of golf. Our unique program lets children explore the game of golf via a mixture of fun, creative golf drills, and games. We offer customized, hour-long birthday parties too!

THE KID'S KORNER PRESCHOOL
247 W. 24th St., New York
212-229-9340
Email kidskornernyc@gmail.com

Chelsea's best-kept secret, The Kid's Korner Preschool, is a NAEYC-accredited pre-school/nursery school, whose intimate, small classrooms are designed to provide a sense of warmth and acceptance for children. A backyard brings the country to the city, "paved" with fake grass so that children can take off their shoes, lie down, and look at the clouds. The calm, quiet space is decorated with birds, butterflies, and sunflowers.

KIDS AT ART CHILDREN'S ART STUDIO & GALLERY
1412 Second Ave. (bet. 73rd & 74th Streets), New York
212-410-9780
Email wendy@kidsatartnyc.com

Kids at Art, NYC's premier art studio for children, now offers even more—classes for teens and adults at our new location! We still focus on visual-arts basics, with age-appropriate projects for kids and adults of all ages. The innovative classes give everyone individual attention, where the process is just as important as the finished project! In addition, Kids at Art now hosts arty birthday parties, as well as karaoke and disco parties, which are always unique in format and fun.

LA SCUOLA D'ITALIA
12 E. 96th St., New York
212-369-3290
Email secretary@lascuoladitalia.org

A private, coeducational, English/Italian bilingual school, Pre-K-12th grade, offering an international education with a strong foundation in liberal arts, mathematics, and science; total immersion in foreign languages; and in-depth study and appreciation of American, European, and Italian civilizations and cultures. Chartered by the Board of Regents of the University of the State of New York and the Ministry of Education of the Republic of Italy. A member of the New York State Association of Independent Schools. Graduates attend North American, Italian, and European Union colleges and universities.

THE LANGUAGE WORKSHOP FOR CHILDREN
888 Lexington Ave. (at 66th Street), New York
800-731-0830
Manhattan: Upper East Side, NJ & LI

Celebrating its 40th anniversary, The Language Workshop for Children offers educational play classes and pre-schools to teach French, Spanish, Italian, and Mandarin Chinese to kids ages 6 mos.-9 yrs. Their respected technique combines emotion with proven language educational methods. Parents magazine named the LWFC "6 Classes Worth the $$$," while CNN called director François Thibaut, "one of a very few experts in teaching languages to small children." LWFC materials won six major children's media awards.

LICENDERS
MANHATTAN:
939 8th Avenue, NYC
212-759-5200
227 E.81st St., NYC
212-759-5200
CONNECTICUT:
30 Myano Lane, Stamford
203-961-9918
LONG ISLAND:
2 Haven Ave., Port Washington, NY
516-472-2830
888-LICENDERS


Licenders is the premier, all-natural service for the screening and removal of head lice. FREE Screenings in all four Licenders locations after camp and before school! Walk-ins welcome, no appointment necessary. FREE Air-Alle (LouseBuster) treatment with service. Licenders has been helping families, schools, camps, and pediatricians get rid of lice for 17 years. We have four treatment centers in Manhattan, New Jersey, Connecticut, and Long Island. Open 7 days a week! House calls available. Many insurance companies have a flex and health account to cover this service.

LICEXCHANGE - THE NO-LIP-SERVICE LICE SERVICE
917-657-0249
Email debrarosen@licexchange.com

LiceXchange takes head lice management and treatment to a whole new level. Rapid response and customized service means you'll never pay for more than you need. School nurses depend on Debra's caring, experienced staff to deliver preventative screenings that get results! Parents everywhere are spreading the word that LiceXchange costs less, but gives you more. Every treatment includes an array of organic and homeopathic products designed to maintain a clear scalp and repel head lice…plus, a special gift for every child!

LIGHTHOUSE INTERNATIONAL
111 E. 59th St.,
212-821-9200

The Ethel and Samuel J. LeFrak School at Lighthouse International offers a quality preschool with special-education services, and universal Pre-Kindergarten for everyone. We welcome children ages 2-5 years to attend our integrated preschool, where visually-impaired children learn alongside their sighted peers, for an enriching educational experience. Our curriculum is designed to maximize learning and growth in a safe and nurturing environment. We offer a convenient midtown location, a certified, highly trained, and nurturing staff, small teacher/student ratios, and reasonable fees. Enroll today! Call 212-821-9604 or visit lighthouse.org/school.

THE LITTLE GYM
777 White Plains Road, Scarsdale
914-722-0072
2121 Broadway, 2nd Floor (between 74th and 75th streets)
Upper West Side, Manhattan
212-799-1225
207 E. 94th St. (between Second and Third avenues)
Upper East Side, Manhattan
212-787-1124
28 Franklin Turnpike Waldwick, NJ
201-445-4444

The Little Gym is an exercise and motor development center for children, offering gymnastic classes, sports skills development, dance, cheerleading, and karate classes for children ages 4 mos.-12 years, in a loving, non-competitive environment. Qualified instructors implement programs designed to build self-esteem and confidence. An emphasis on music and fun encourages both physical and emotional growth. The Little Gym also offers summer camp, holiday camp, Parent Survival Night, and Awesome Birthday Bashes.

MORNINGSIDE MONTESSORI SCHOOL
251 W. 100th St., New York
212-316-1555

Morningside Montessori School is a preschool for children ages 2-5 years offering a small, nurturing environment where children can explore their love of learning and take their first steps towards independence. Morningside blends traditional Montessori materials with non-Montessori elements of early childhood education such as blocks and fantasy play. After-school program is available for children ages 3-5. Morningside loves and welcomes families of all diversities. Visit our web site to apply. Accepting applications for 2014-2015 school year beginning September 1.

MY GYM CHILDREN'S FITNESS CENTER - LINCOLN CENTER AND HARLEM LOCATIONS
22 W. 66th St. and 258 Saint Nicholas Ave.
212-724-3400
22 W. 66th St., (bet. W. Central Park & 65th Street Transverse)
258 St. Nicholas Ave.
212-724-3400
Email lc@mygym.com
harlem@mygym.com

My Gym has spent over 30 years building children's self-esteem and nurturing a love of fitness and activity. A variety of age-appropriate programming including gym, yoga, theatre, dance, music, and art, are offered in our clean, safe, and fun environment for children ages 6 weeks-10 years (programs vary by location). Member benefits include unlimited practice and plays, as well as exclusive savings on parents' nights out and birthday parties! With a new program every week, children are constantly challenged and stimulated in new and exciting ways!

NEW YORK CAPOEIRA CENTER
107 Suffolk St., New York
212-677-2209

Fun! Fitness! Community! Your child will LOVE capoeira at the New York Capoeira Center. Capoeira, Brazilian "Karate," combines acrobatics, self-defense, dance...and so much more. Join our growing community of young people who have developed FDR — focus, discipline and respect through capoeira while having fun. Mestre Ombrinho, the head instructor, has over 32 years experience practicing and teaching capoeira to children and adults. First class free!

NEW YORK CITY CHILD CARE RESOURCE AND REFERRAL CONSORTIUM (THE)
888-469-5999

The New York City Child Care Resource and Referral Consortium offers free information to help you find child care and so much more. The Consortium works to improve and increase access to a range of early-learning programs, including child care, Head Start, and pre-K. Focused on improving the quality of services available, we provide training, technical assistance, and more for child-care programs and providers. We offer other free and low-cost services, including consultations and referrals for families, to support them in making appropriate choices for their children.

PEARTREE PRESCHOOL
132 W. 112th St., New York
212-866-4105

Situated two blocks from Central Park in a 6,000-sq.-ft. space in Upper Manhattan, Peartree Preschool is a play-based, eco-preschool whose mission is teaching children the wonders of the world. With a flexible schedule and dedicated outdoor area, this progressive preschool provides families with a child-centered approach to early learning, a collaborative family atmosphere, and a safe, inspiring environment that encourages exploration and creativity. Peartree was founded by local mom who wanted more options for her family. The school can serve up to 75 children ages 2-5 years. Check out Peartree at peartreenyc.com.

PLANET HAN
401 West End Ave. (at 79th Street), New York
212-724-2421

Mandarin for all! Planet Han provides a fresh fun approach to teaching Mandarin. We use the novel 'Model.Action.Talk.' method to teach Mandarin to kids and adults regardless of ethnicity, through our group classes, after-school programs, and private tutoring. Enroll today!
THE PLAY CHAMPS
Locations in Manhattan, Brooklyn, and Queens,
646-254-2636

Come sing, dance, play, and learn in your local park this fall! The Play Champs offer play-group style classes outdoors for children 4 months to 7 years in six locations in Manhattan, Brooklyn and Queens. Parents love our fun, original songs and stories. Kids love our parachute play, music exploration, and getting messy with paints, clay, and dirt! Classes promote cognitive, social, and motor skill development. We also focus on building healthy self-esteem and a connection to community. Sign up today and save! Call 646-254-2636 or visit ThePlayChamps.com.

RIVER PARK NURSERY SCHOOL
711 Amsterdam Ave. (at 94th Street), New York
212-663-1205
Email riverparkns@verizon.net

River Park Nursery School has been providing the West Side community with quality early childhood education since 1967. The school puts an emphasis on whole-child development, while a strong focus is placed on academics through creative play. River Park is open to children ages 2.8-5 years.

RUTGERS COMMUNITY PROGRAMS
236 W. 73rd St. (at Broadway), New York
212-877-8227 x212
Email jmoore@rutgerschurch.org

Come to RCP this fall for enrichment, friendship, and fun! Programs include family and On My Own playgroups; support groups for moms; classes in art, dance, movement, musical theater, soccer, and Mandarin; the Ready, Set, Go! Preschoolers program for children ages 3-5 (including a new afternoon session); free parenting workshops; and special family events. Great programs, great prices, including sibling and multi-class discounts. Get $25 off a fall class/$100 off Ready, Set, Go by coming to the free open house on Saturday, 9/7, 9:30am-12:30pm; RSVP required, and bring the kids!

SCITECH KIDS
130 E. 80th St., New York
212-804-7055

SciTech Kids sparks a child's innate curiosity about science through rich, hands-on, captivating experiences. Designed for children ages 3-12, SciTech Kids' after-school programs inspire kids to think like scientists and inventors. Children learn scientific concepts by "doing science" that is connected to everyday life. Classes meet once a week for 55 minutes and consist of small, multi-age groups, which promote peer-to-peer learning and leadership. To learn more, visit sci-techkids.com.

THE SPEYER LEGACY SCHOOL
925 Ninth Ave. (at West 59th Street), New York
212-581-4000

The Speyer Legacy School is the only nonprofit, independent, coed K-8 school in Manhattan for advanced learners. Students benefit from an advanced and enriched curriculum designed to engage the mind, body, and heart of each child. Our curriculum is responsive to student input, calibrated to be continuously challenging, and demonstrated as invigorating and engaging to "minds on fire." We are excited to be moving to our permanent location at Ninth Avenue and West 59th Street, and to open our new doors in September.

ST. LUKE'S SCHOOL
487 Hudson St., New York
212-924-5960

Located on an historic garden block in the West Village, St. Luke's School offers a balanced, yet challenging, curriculum for children (JK through Grade 8), designed to educate a child intellectually, socially, and emotionally. The academic program balances basic skills and critical thinking through collaborative learning and interdisciplinary study. Science, art, foreign language, drama, physical education, and technology complement a core curriculum of reading, writing, and mathematics. Our commitment to diversity and global perspectives creates caring and responsible students. St. Luke's School graduates enroll in outstanding high schools.

TEAM ESTEEM
320 E. 65th St., New York
917-426-7671

Prepare your child for kindergarten with Team Esteem's unique communal approach to social learning. Founded and directed by Jamie Levine, MS Ed, Team Esteem, LLC provides a nurturing environment for children struggling with social, emotional, and behavioral challenges. Our learning engineers create successful opportunities for children, ages 2-6 years, to practice everyday social skills in a smaller world.

THIRD STREET MUSIC SCHOOL SETTLEMENT
235 E. 11th St. (at 2nd Avenue), New York
212-777-3240

Located on East 11th Street, Third Street Music School Settlement has been changing lives and its community by providing world-class music and dance instruction since 1894. Serving children and adults ages 0 to 99, Third Street has something for everyone! Early childhood and preschool programs instill a lifelong love of the arts and learning. For older children, teens and adults, individual/group lessons as well as enrichment programs, ensembles, and performances promote skills, achievement, and enthusiasm to all who wish to move along the pathway of excellence in music and dance.

TWIN PARKS MONTESSORI SCHOOLS
Twin Parks Montessori Schools
Central Park Montessori School
1 W. 91st St.
212-595-2000
enroll@twinparks.org
Park West Montessori
435 Central Park West
212-678-6072
pwadmissions@twinparks.org
Riverside Montessori School
202 Riverside Drive
212-665-1600
admissions@twinparks.org

One School. Three Campuses. Twin Parks Montessori Schools are accredited by the American Montessori Society and the Middle States Commission on Elementary Education, are members of NYSAIS, the Parents League, and ISAAGNY, and are affiliate schools of Columbia University. Twin Parks Montessori Schools, with the glorious backyards of Central Park and Riverside Park, provide nurturing, child-centered settings for children ages 3 mos.-6 yrs. The schools are committed to building and fostering a community of lifelong learners using proven Montessori methodology, which has been successful for the past 100 years.

UNITED CEREBRAL PALSY OF NEW YORK CITY CHILDREN'S PROGRAM
120 E. 23rd St.,
877-UCP-CONNECT/877-827-2666
Email projectconnect@ucpnyc.org

The Children's Programs of UCP of New York City are designed to help children with special needs reach their greatest potentials. Our preschools in the Bronx, Brooklyn, Manhattan and Staten Island and Brooklyn school-age special education programs include the following services: evaluations; speech, occupational, and physical therapies; psychological services; nursing services; in-class computers; bilingual staff; healthcare clinics; family support services; adapted toys; accessible playground; and SHARE lending library.

WORLD CLASS LEARNING ACADEMY, NEW YORK
44 E. 2nd St., New York
212-600-2010
Email info@wclacademy.org

World Class Learning Academy is a diverse, internationally-focused learning community dedicated to developing a broad world view in students; this global focus is rooted in the international curricula used throughout the school. The Academy offers benchmarked, highly personalized learning in an academically rigorous setting. World Class Learning Academy is a member of the World Class Learning Group (WCL), a learning leader for over 25 years.

¡HOLA! A PLAYGROUP IN SPANISH
917-648-5006
Email info@holaplaygroup.com

¡Hola!, a playgroup in Spanish is a unique, grass-roots immersion program. For over 11 years, ¡Hola! has followed a natural approach to helping children develop oral skills using phonetics, taught by a native speaker. Classes are taught through original and traditional music, movement, games, props, and art. ¡HOLA! will be offering an 18-week semester at various locations, including a new one in Forest Hills, Queens, for K-1st-graders. Click "Classes" on our website, or request an enrollment form via email. FREE Trial Classes Sep. 9-13 (RSVP required).