Nederlander Sales & Patron Services and Camp Broadway partner for the second time to present this expo, which brings together youth theater groups with Broadway and Off Broadway actors, directors, and other representatives.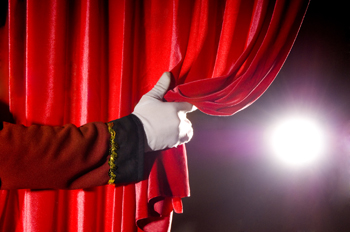 On September 20, the Minskoff Theatre will host the 2nd Annual At This Stage Expo, a featured event in Broadway League's Broadway Month programming.
The expo is an opportunity for educators, school administrators, troupe leaders, and any other youth leaders to meet directly with representatives from Broadway and Off Broadway productions, who will provide strategies and techniques for using the performing arts to enrich learning. The event is a way to "bridge the gap" between the two groups, says Brian Hasarek, a representative from Nederlander Sales & Patron Services, which has partnered with Camp Broadway® to present the expo. "It's a way for both the producers and educators to engage each other in order to find ways to educate the student youth audience through theater," Hasarek explains.
Now in its second year, the expo will feature a full schedule of activities, including a condensed version of "Behind the Emerald Curtain," the theater education experience, held in the Wicked lobby on Saturday mornings, that gives participants a backstage view of the musical production. Broadway and Off Broadway representatives will present show content; licensing houses and other local attractions will showcase their educational experiences and detail field trip opportunities; and authors and theatre artists will discuss their creative process. There will also be interactive demonstrations, raffles, giveaways, and refreshments.
As of press time, the list of participants was not finalized, but the expo will likely be similar in scope to last year's event, which featured representatives from more than a dozen Broadway shows, including Wicked, Billy Elliot, In the Heights, West Side Story, and Next to Normal. Previous guest speakers include producer/actor Sean McCourt (Wicked, Mary Poppins) and producer Tom Kirdhy (Ragtime).
The Minskoff Theatre is located at 200 W. 45th Street. The expo takes place 3-7pm and is free and open to the public. Those interested in attending or receiving more information should contact Brian Hasarek: call 212-840-3890 or email [email protected].